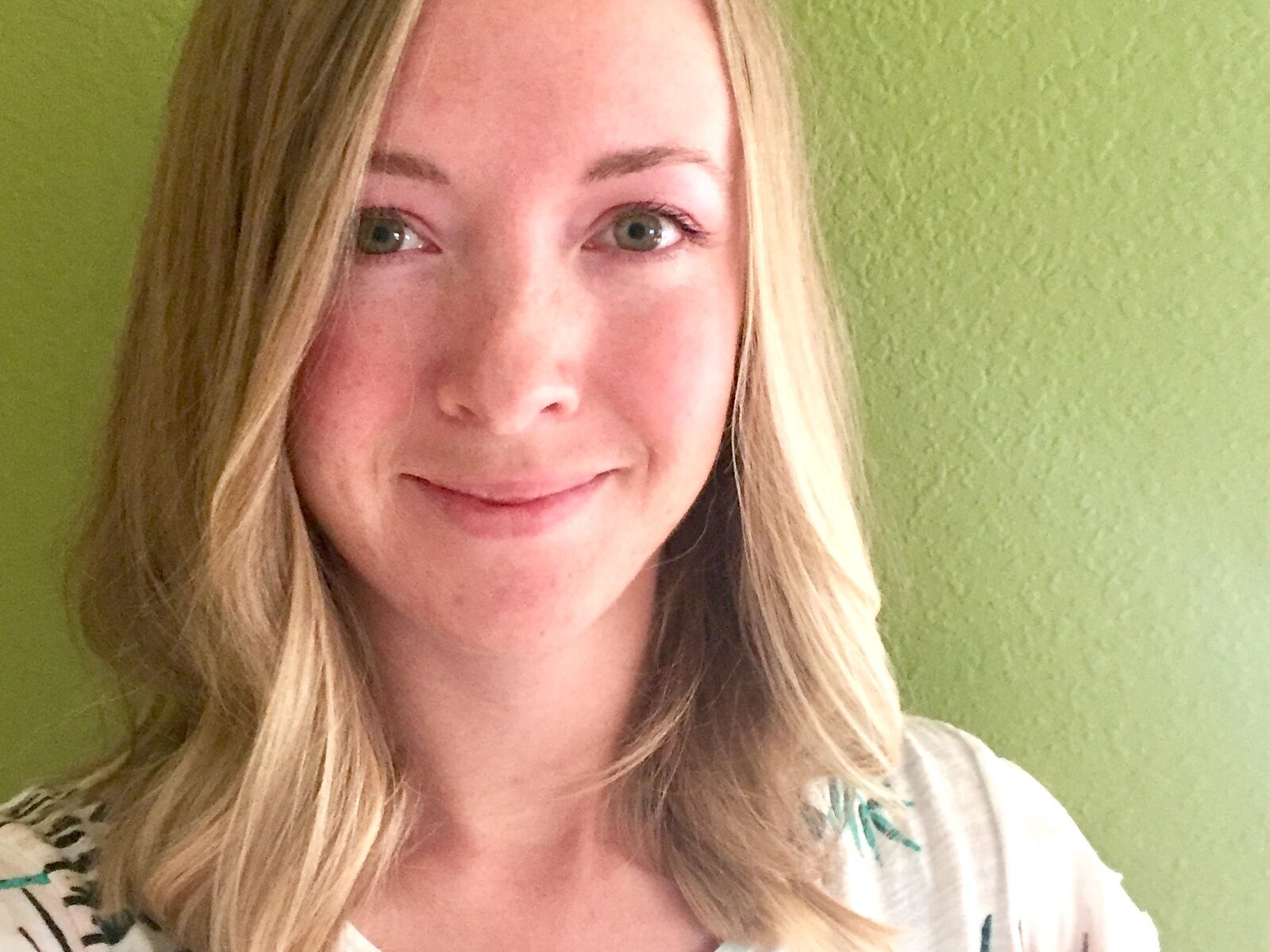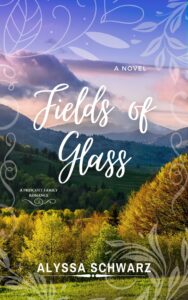 Alyssa is a Colorado native who attended the Colorado School of Mines, got her masters in Geological Engineering, and promptly became a watercolor artist and author (as one does). She loves writing heartfelt romances with happy endings, a bit of mystery, faith, humor, and second chances. You can find her online at https://www.authoralyssaschwarz.com/
Tell us about your newest book.
Fields of Glass is the final book in the Prescott Family Romance series, and offers a dual romance for the last remaining Prescott cousins, Micah and Caden. Micah will do anything to save his family's sheep ranch, and Caden is still searching for his direction in life while he helps out his cousin with the sheep and fields. Under threats of foreclosure from the bank and a city firm pressuring him to sell, Micah has enough problems to worry about before corporate representative Grace shows up and the only bridge into town washes out. Set on a ranch in the mountains of southern Colorado, this story takes readers on a journey of forgiveness and finding one's true worth in God.
What inspired you to write Fields of Glass?
I knew I wanted to wrap up the series and give each cousin a happy ending, and I also knew that throwing the oldest and youngest cousin together on a sheep ranch would be a lot of fun to write about. Besides forgiveness, one of the main themes of this story is this idea that God is our great Shepherd. This is something I've really been trying to lean into this past year, and while it can be difficult at times to listen to His directions, we can trust that He is already walking ahead of us. I wanted to find a way to convey that in a story, so a wounded rancher trying to revive a family sheep ranch seemed like the perfect backdrop.
How would you describe this book to someone in a 30-second blurb?
Be prepared to learn about bee keeping with a comedic twist, enjoy the everyday ins and outs of a slower-paced life on a ranch in the middle of God's beautiful creation in Colorado, and be touched by a heartwarming story with themes of forgiveness, redemption, second-chances, and love.
What genre do you focus on?
So far, I've focused on writing contemporary Christian fiction romance. Although, as a reader, I love both contemporary and historical Christian fiction. They're both so different from one another, but they both have the power to speak life and truth into our lives. I'm planning for my next book to be a split time WW2 story, so something very different to have fun with!
Why do you write?
God has opened so many doors for me to pursue this dream, and every day is a step in faith.
Who is your main character, and how did you choose that name?
There are four main characters in this book: Micah Prescott, Caden Prescott, Callie Spencer, and Francis (Grace) Riley. Based on the story's themes, I immediately knew I wanted the female lead to be named Grace, and equally fitting that she choses to go by that name when it isn't even her first name. It shows the hint that she desperately wants to find grace and love, even if she doesn't realize it just yet. Callie is a friendly soul, and reminds me very much of Anne from Green Gables. I wanted to give her a whimsical name worthy of the heroine, but not something as old-fashioned as Cordelia. Caden and Micah's names go all the way back to The Glass Cottage, and while they have less meaning behind them, I fell in love with the unique names the moment I read them.
What is your work schedule like when you're writing a book?
I have another part-time job, so I mainly write Wednesdays through Fridays. Every day is a little bit of writing, editing, coming up with creative ideas for Instagram posts or marketing plans…
I probably should create more of a firm schedule to stick to, but the helter-skelter method has worked so far!
What is the hardest part of being an author?
As an indie author, I often feel the struggle of having to wear so many hats: author, marketer, publisher, editor, graphic designer… It can be a lot, but I try and give myself time and space to focus on each one when need be.
What's the best part of your author's life?
I love that I get to do something creative. My background is in geological engineering, which oddly enough involves a fair bit of storytelling in itself, but it's so much more fun getting to dream up stories all day.
How have you changed or grown as a writer?
This past year has brought with it a lot of challenges, and I feel (hope) I've grown from them all in some way. I'm still learning a TON from other amazing writers, and I look forward continuing to grow my craft in the future.
What is your favorite pastime?
Recently, I've really gotten into reading cook books from the library. There's something so exciting about finding new recipes and experimenting until you find something you love.
Do you have other books? We'd love to know.
Yes! I have two other books out in the same series: Dear Beth (a novella prequel), The Glass Cottage, and The Glass Road. I've also written a handful of flash fiction stories for Spark Flash Fiction online magazine.
What are you working on now?
I've got a couple projects currently in the works, and they span from modern day Washington to WW2 Kiev and Budapest.
Website: https://www.authoralyssaschwarz.com/
Link to book: https://www.amazon.com/Fields-Glass-Prescott-Family-Romance-ebook/dp/B0CCC1Y9CF?ref_=ast_author_dp
Social media links:
Facebook: https://www.facebook.com/authoralyssaschwarz
Instagram: https://www.instagram.com/alyssaschwarzauthor/
BookBub: https://www.bookbub.com/authors/alyssa-schwarz?fbclid=IwAR0Vkoc46au6Qrb52SedU99TnC4J9nzXN2ubsgPaGNiEy1_8vcvxLf1fC88
Goodreads: https://www.goodreads.com/author/show/21846420.Alyssa_Schwarz
Pinterest: https://www.pinterest.com/alyssaschwarzauthor/
Amazon: https://www.amazon.com/stores/Alyssa-Schwarz/author/B09HR9RVWV?ref=ap_rdr&store_ref=ap_rdr&isDramIntegrated=true&shoppingPortalEnabled=true