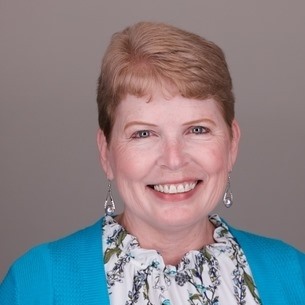 Multi-published author Patty Smith Hall lives near the North Georgia Mountains with her husband, Danny, her two daughters, her son-in-law and her grandboys. An acquisition editor for Winged Publications, she enjoys helping new writers get published. When she's not writing on her back porch, she's spending time with her family or playing with her grandsons.
Tell us about your newest book.
A brave fight for literacy during the Great Depression, four women set out on horseback to bring the library to remote communities. Part of FDR's New Deal was the Works Progress Administration, which funded the Pack Horse Library Initiative. Ride along with four book-loving women who bravely fight for literacy in remote communities during the Great Depression by carrying library books via horseback. Will their efforts be rewarded by finding love in the process?Forced out of her nursing job due to budget cuts, Ruth Sims applies for a position with the Pack Horse Library incentive, only to discover she must go to the one place she swore never to return. The children instantly steal her heart with their thirst for books, and she's happy in her post until she meets their teacher, Will Munroe—the man who broke her heart.
What inspired you to write In This Moment?
One of the first Christian fiction books I ever read was Christy by Catherine Marshall. I loved that book, from the characters and setting to the conflicts that made that book what it was. So when we decided to do a novella collection about the horse librarians, I felt this was my chance to have a Christy moment!
What genre do you focus on?
I mainly focus on historical romantic fiction. I've always been kind of a history buff so digging into the research and making the history come alive is very satisfying for me.
Why do you write?
That's a good question. For me, I write because I've felt called to use my writing abilities to serve God. It's never been about money or fame with me though I wouldn't turn it down if it happened! I just feel it's the ministry God has placed me in and until He tells me to stop writing, I'll continue to do it.
Who is your main character, and how did you choose that name?
Ruth Sims and Will Munroe are my main characters in this story. As is my habit, I choose character's names from a vast list of family and friends. In this case, Ruth is after my grandmother, Ruth Rogers Clark and Will is after my best friend's oldest son.
What is your work schedule like when you're writing a book?
Usually, I write six hours a day when I'm working on a book, but now there's school to deal with so I've had to switch that up a little bit.
What is the hardest part of being an author?
The hardest part for me is staring at that blank page at the start of a new project. In that moment, I wonder why I ever became a writer, and what makes me think I can string together coherent words, much less a decent story. It's kind of frightening.
What's the best part of your author's life?
The best part of my career is when I get an email from one of my readers telling me that my book made a difference to them. That is the highest praise I could hope for.
What's one unusual fact about you?
This may sound a bit braggy, but I was very talented in my younger days. I danced with the Georgia Ballet and offered an internship with the Atlanta Ballet. And I could sing—an old boyfriend sent Kenny Rogers a tape of me singing, and a few weeks later, I got called in for a try out. The problem was I had horrible stage fright, so I thanked them very kindly but gave them a firm No.
How have you changed or grown as a writer?
I'm not as much of a pantser now as I once was. I think that's from putting out so many books in a short period of time—I had to plot out my books if I wanted to get them written and turned in on time. Now, I'm a healthy combination of both pantsers and plotters.
What is your favorite pastime?
Right now, going back to school takes up a large chunk of my time.  But I love to read when I can. I also love to cross-stitch and any time I can spend with my family is precious.
Do you have other books? We'd love to know.
I have a lot of books out there, so the best place to find them is on my author web page at www.pattysmithhall.com or my Amazon page.
What are you working on now?
I'm juggling a lot at the moment. I'm finishing up a novella based in the Georgia goldrush that will be released at the first of the year, then I'll be working on a Christmas novella for Barbour due in February.  And as I'm writing this, I'm in the Outer Banks of North Carolina researching a full-length book for part of Barbour's Heroines on World War II series.
Website: www.pattysmithhall.com
Link to book: The Librarian's Journey
Social media links:
Website: www.pattysmithhall.net
Facebook: www.facebook.com/authorpattysmithhall
Pinterest: https://www.pinterest.com/authorpattysmithhall/boards/