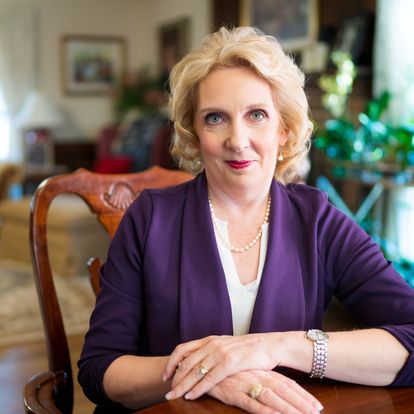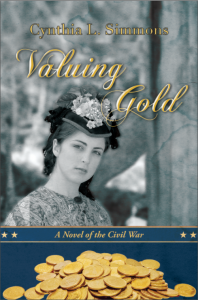 Tell us about your newest book.
My latest book is the third in the Southern Gold series. Peter and Mary Beth own a bank in the Confederacy. They don't trust the paper money issued by the government and prefer to use gold only. However, an officer in the military asked for a loan he could repay with Confederate bills, and he refers to them as traitors when they hesitate to comply. When the officer turns up dead, accusations fly everywhere. Through all the hardship, the couple learn to reflect the love of God to those around them.
What inspired you to write Reflecting Gold?
The Southern Gold series needed a finale. In the prequel, Valuing Gold, Peter and Mary Beth learned to value eternal things. In the first book, Pursuing Gold, they learned to pursue the Lord about everything else. In this final book Reflecting Gold, they learned to love others even if they suffered through trials of their own.
What genre do you focus on?
I write more historical fiction than any other genre. First, I enjoy reading it and I like to depict characters in different time periods. However, my novels also have a mystery. Unconsciously, I include bits of suspense in my fiction.
Why do you write?
I love unearthing stories from history, so I feel an obligation to share what I learned. Stories from the past illustrate the Bible without being preachy, so the two make a perfect combo.
What's the best part of your author's life?
I love words. So, I enjoy putting words together to communicate. I've written homeschool curriculum, devotions, Bible studies (they go with my novels and are free to download), and articles. I enjoy completing a project that shares truth from the past and Scripture.
What's one unusual fact about you?
I hate math. In elementary school, teachers taught us what they called 'new math,' and I never understood it. When I started homeschooling my children, I didn't know how I would teach math to my kids. However, Mortensen Math blocks helped me understand math better. If I had been taught with manipulatives, I might have enjoyed it more.
How have you changed or grown as a writer?
I have learned to enjoy people. In the past, I always considered myself an introvert. However, when I'm speaking, I've met interesting people, and I find myself welcoming new friends.
What is your favorite pastime?
I have always had a problem with too many hobbies. Reading, sewing, making jewelry are among the top favorites, but researching history tops them all. Any time I visit a new town, I enjoy learning about the founders and learning fun facts about them. I have discovered three relatives who fought in the revolutionary war, and so I joined Daughters of the American Revolution.
Do you have other books? We'd love to know.
I have a trilogy on money during the Civil War; the prequel is Valuing Gold, the first book is Pursuing Gold, and the third is Reflecting Gold. I also have curriculum for homeschool mothers. Pursuing Gold: Critical Thinking Curriculum goes with the second book in the series. Lincoln Family Curriculum is a 12-week curriculum on Abe and Mary Lincoln.
What are you working on now?
I'm researching my hometown for a series of novels in the 1870s, which was the reconstruction in the South. I have a great time asking libraries and churches for their history.
Website: https://clsimmons.com/
Link to book: https://clsimmons.com/product/reflecting-gold/
Social media links:
Heart of the Matter Radio/Podcast: https://heartofthematterradio.libsyn.com/
Twitter: @CynthiaLSimmons
Instagram: https://www.instagram.com/cynthialsimmons/
Linked In: https://www.linkedin.com/in/cynthia-l-simmons-
Pinterest https://www.pinterest.com/cltsimmons
Facebook: https://www.facebook.com/cynthia.l.simmons.7/
https://www.facebook.com/HrtMtr