About Susan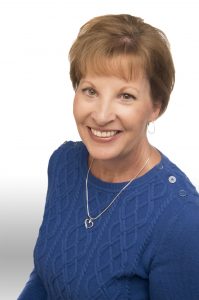 Susan is a versatile writer, creating both fiction and non-fiction for adults and children. Her debut novel, The Fabric of Hope: An Irish Family Legacy, released on March 17th, St. Patrick's Day! She just finished her first book in The Thousand Islands Summer series and is working on book two. Susan fills her days creating stories full of life, love and legacy.
Before Susan jumped into the fiction world, her first two books were nonfiction, co-authored with her husband, Dale. Countdown for Couples: Preparing for the Adventure of Marriage made the Tyndale best-seller list for several weeks, went international with an Indonesian version and a Spanish version, and has helped thousands of couples. Their second book, The ReMarriage Adventure: Preparing for a Life of Love and Happiness, has helped thousands of couples getting ready to blend their families.
Susan is the Founding Editor of Thriving Family magazine and the former Editor/Editorial Director of 12 Focus on the Family publications including the Focus on the Family magazine and the Focus on Your Child newsletters. Susan is also the author of her first two indie-published picture books, Lexie's Adventure in Kenya: Love is Patient and Princess Madison's Rainbow Adventure.
Moreover, Susan is an author in various book compilations including Chicken Soup for the Soul: The Spirit of America, Ready to Wed, Supporting Families Through Meaningful Ministry, The Christian Leadership Experience, and Spiritual Mentoring of Teens. Susan has also written hundreds of magazine and newsletter articles on a variety of topics.
After many years writing non-fiction, Susan's writing has taken a fresh new turn, impassioned by extensive research into her own family's history. She is thoroughly enjoying her second life as a novelist. She loves the world of fiction and letting her imagination run wild to create inspiring stories.
Susan is vice president of Christian Authors Network (CAN) and a member of American Christian Fiction Writers (ACFW), the Association of Women Speakers & Authors (AWSA), the Society of Children's Book Writers and Illustrators (SCBWI), and Evangelical Press Association (EPA). Through her business, Susan coaches writers, edits books, and acts as a consultant. She continues to lead a writers group and teach writing to adults.
A national and international speaker at multiple writers conferences, workshops, and ACSI teacher conventions, Susan has also been a guest on over a dozen radio shows. …She lives in Colorado Springs and loves doing life with her husband, Dale. Susan has two adult children, three adult stepsons, one teenage step-granddaughter, and four adorable granddaughters.
Peruse the site and then subscribe to Susan's blog. Visit her Facebook page (https://www.facebook.com/AuthorSusanGMathis) and stay connected. Sign up to follow Susan on Twitter (https://twitter.com/#!/SusanGMathis). And please recommend www.SusanGMathis.com to your friends and family. Before you go, please leave a comment—or contact Susan when you need a writer, editor, or consultant.
Susan would love to hear from you. Enjoy!
Member of: