Fiction Books
The Thousand Islands Gilded Age series
Book One
Buy from LPC.
Available now on Amazon.

Katelyn Kavanagh's mother dreamed her daughter would one day escape the oppressive environment of their Upstate New York farm for service in the enchanting Thousand Islands, home to Gilded Age millionaires. But when her wish comes true, Katelyn finds herself in the service of none other than the famous George Pullman, and the transition proves anything but easy.
Thomas O'Neill, brother of her best friend, is all grown up and also working on Pullman Island. Despite Thomas' efforts to help the irresistible Katelyn adjust to the intricacies of her new world, she just can't seem to tame her gossiping tongue—even when the information she's privy to could endanger her job, the 1872 re-election of Pullman guest President Ulysses S. Grant, and the love of the man of her dreams.
~ ~ ~
Available NOW!
Available on Amazon
Susan Hawkins and Patrick O'Neill find that an arranged marriage is harder than they think, especially when they immigrate from Wolfe Island, Canada, to Cape Vincent, NY,  just a week after they marry—with his nine-year-old daughter, Lizzy, in tow. Can 23-year-old Susan Hawkins learn to love her 49-year-old husband and treat her angry stepdaughter with charity? With Christmas coming, she hopes so.
~ ~ ~
An Irish Family Legacy
Available now!

Available on  Amazon
An 1850s Irish immigrant and a 21st-century single mother are connected by faith, family, and a quilt. Will they both find hope for the future?
After struggling to accept the changes forced upon her, Margaret Hawkins and her family take a perilous journey on an 1851 immigrant ship to the New World, bringing with her an Irish family quilt she is making. A hundred and sixty years later, her great granddaughter, Maggie, searches for the family quilt after her ex pawns it. But on their way to creating a family legacy, will these women find peace with the past and embrace hope for the future, or will they be imprisoned by fear and faithlessness?
 What other authors and readers are saying…
Set in the 1850s and spanning time and place, this intriguing contemporary yet historical novel weaves a tale that immediately pulls readers into the story and engages them with both characters and plot. With a very special quilt being the tie that binds together two women from different centuries, The Fabric of Hope by Susan G. Mathis is a delightful read. —Kathi Macias, best-selling author of more than fifty books
Some family stories beg to be told—The Fabric of Hope is one such story in which Susan Mathis creates a compelling and heartwarming tale of faith, hope, and forgiveness, steeped in family history and linked to the present by an heirloom quilt. —Jayme H Mansfield, award-winning author of Chasing the Butterfly
The Fabric of Hope is an endearing story where past and present meet in search for an Irish family heirloom. Maggie discovers her quilt is stitched with strong ties that bind family and faith together with certain hope for her future. Highly recommended! —April McGowan, author of Jasmine and Macy
~ ~ ~
Devyn's Dilemma
Book 2 of the Thousand Islands Gilded Age series
Coming April 2020!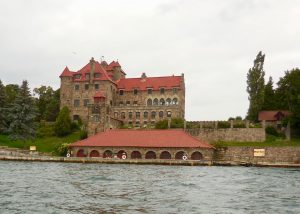 Devyn McKenna is forced to work in the Towers on Dark Island, one of the enchanting Thousand Islands, summer home to Gilded Age millionaires. But when Devyn finds herself in service to the wealthy Frederick Bourne family, her life takes an unexpected turn.
Brice McBride serves as Mr. Bourne's valet as well as the occasional tour guide and under butler. Brice tries to help the mysterious Devyn find peace in her new world, but she can't seem to stay out of trouble—especially when she's accused of stealing Bourne's money for Vanderbilt's blueprints for the NYC subway expansion.
~ ~ ~
Sara's Surprise
Coming November 2019
Sara McNully and Sean Graham must navigate the challenging waters of working together at the magnificent Thousand Islands Crossmon Hotel in Alexandria Bay, NY. When Sean's precocious, six-year-old Coleen befriends her and a colleague endangers their work and relationship, can Sara learn to trust Sean with her heart and become Mama to this little one?
Follow me on social media!