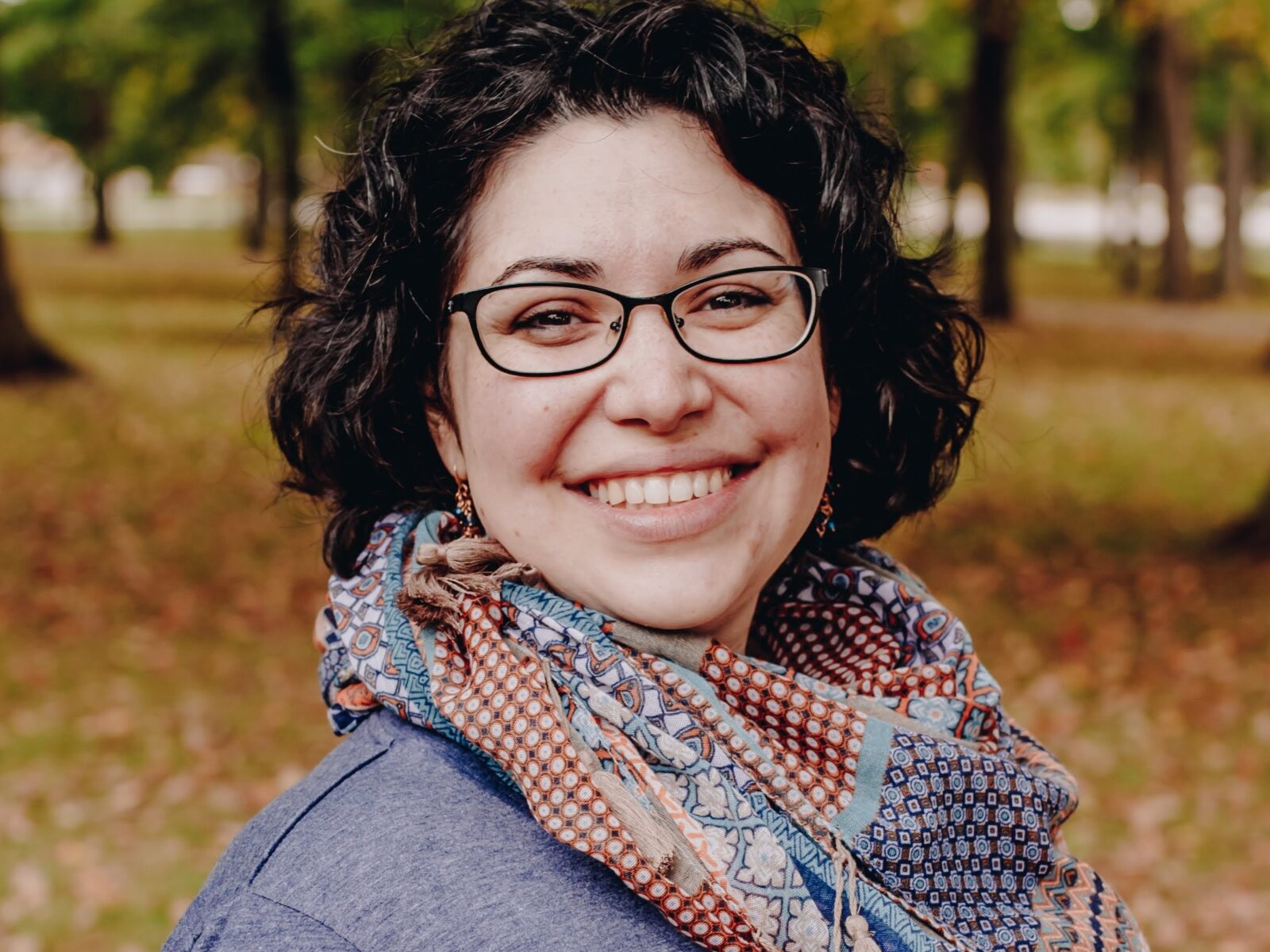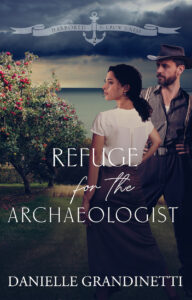 Danielle Grandinetti is an inspirational romance author, writing both historical and contemporary romance. A 2023 Finalist in the FHLCW Reader's Choice Award, she has also won the University of Northwestern Distinguished Faith in Writing Award. Danielle is fueled by tea and books and the occasional nature walk. Originally from the Chicagoland area, she now lives along Lake Michigan's Wisconsin shoreline with her husband and their two young sons. Find her online at daniellegrandinetti.com.
Tell us about your newest book.
Will uncovering the truth set them free or destroy what they hold most dear?
Wisconsin, 1930—With her health in shambles and her archaeological career on the line, Cora Davis retreats to Crow's Nest and the home of her great aunt to heal. She doesn't think much of the missing memories from between the earthquake that caused her dizzy spells and her trip home. Until she begins remembering the danger that sent her fleeing her last dig and the person responsible.
After a decade as a ranch hand, Silas Ward returned to Crow's Nest to provide for the women in his life. That same protective instinct propels him to Cora's aid. But when finances dwindle, the lies and greed of others threaten to ruin his family. Unless Silas can walk the thin line of compromise. A choice that might cost him Cora's affection. As winter's chill threatens, will Crow's Nest prove a refuge, or will both Cora and Silas have no choice but to sacrifice their chance at happiness to save those they love? Welcome to Crow's Nest, where danger and romance meet at the water's edge.
What inspired you to write Refuge for the Archaeologist?
This story was born out of a desire to write a character with migraine. It's a neurological disease I battle, and I wanted an opportunity for others like me to read a character like us. With migraine, however, no two cases are alike, and my main character's situation is definitely complicated.
What genre do you focus on?
I write inspirational romance. Refuge for the Archaeologist is my fifth historical romance with a suspense thread, but this summer, my debut contemporary sweet romance releases. I'm excited to be adding a second genre to my book list!
Why do you write?
I write because I love it. I love story and I love putting words on paper. It's healing and refreshing, and a gift I thank God He has given me the opportunity to pursue.
Who is your main character, and how did you choose that name?
Cora Davis is my main character. I wanted to give her a strong name for all she would face through the pages of my story.
What's the best part of your author's life?
I love so much about being an author. I love the writing, the crafting of a story. I also love interacting with readers and fellow authors. The Christian bookish community is a joy to be a part of!
What's one thing your readers should know about you?
This goes back to the inspiration for this story. I battle chronic migraine and, for me, it's more than just a headache. Because of how much it impacts my life, I also like to spread awareness for this incurable neurological disease. If you're someone who battles migraine, you're not alone!
What is your favorite pastime?
Perhaps it's cliche to say as a writer, but I love to read. I read one to three books a week. It's my way to decompress, and helps reduce stress.
Do you have other books? We'd love to know.
I do. As I mentioned above, Refuge for the Archaeologist is book 2 in the Harbored in Crow's Nest series. Book One is Confessions to a Stranger. If you enjoy this series, then check out my first historical romance series, beginning with To Stand in the Breach. And, on August 22, my debut Love Inspired romance releases. It's called A Father for Her Boys.
What are you working on now?
I'm currently working on Book Four in the Harbored in Crow's Nest series. Relying on the Enemy is a marriage of convenience story following Silas's sister-in-law, Marian, and her two little girls, who you meet in Refuge for the Archaeologist.
Website: daniellegrandinetti.com
Link to book: https://daniellegrandinetti.com/refuge-for-the-archaeologist/
Social media links: