Meet the Author: Linda P. Kozar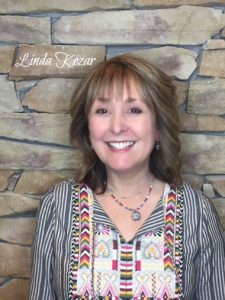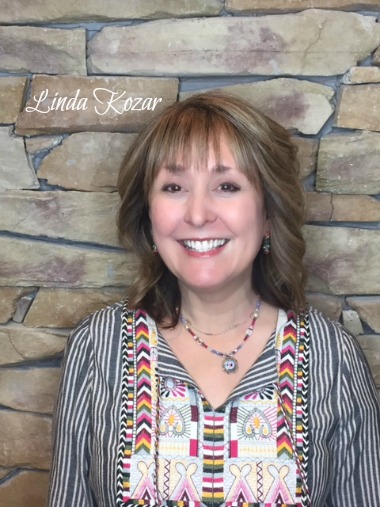 Welcome, Linda Kozar!
Here's Linda's bio: Linda Kozar, is a successful author of over 16 traditionally-published and indie-published books, speaker, and podcast host of Chat Noir Mystery & Suspense and Network Coordinator for the Along Came A Writer Network on BlogTalk Radio. Recipient of ACFW's Mentor of the Year award 2007, she founded The Woodlands Texas chapter of ACFW, is currently on the board of the Christian Authors Network and is a member of Chi Libris, ACFW, RWA, AWSA. Linda and her husband of 28 years, Michael live in The Woodlands, Texas and enjoy spending time with their two grown daughters, wonderful son-in-law and their spunky Jack Russell Terrier, Gypsy.
Tell us about your newest book. Besides my other projects, I am writing the final book in my Until The Fat Ladies Sing series. It's called "Custard's Last Stand." My two main characters, Sue Jan and Lovita own a beauty salon in the little town of Wachita out in West Texas. They do some styling and sleuthing whenever there's a mystery to be solved. And this last mystery will be a doozy. That's all I'm going to say. Gotta go out with a bang. Of course, I tell myself it's the final book in the series, but who knows, right? Honestly though, I have other series ideas and would like to move on and introduce some new characters to my readers.
What genre do you focus on and why?
I focus most of my attention these days on Cozy Mysteries, mostly because I love writing them. Cozies are fun and writing them comes easy to me. Feels right, you know? Besides mysteries, I've written romances, both contemporary and historical, even speculative fiction and nonfiction devotionals. Plus, I get to call myself Kozy Kozar!
Why do you write? What drives you?
My sister used to tell me I was a frustrated writer because I would write these long, entertaining, wacky Christmas newsletters to family and far-flung friends every year. People actually looked forward to my Christmas newsletters. I guess because a lot of Christmas letters are people bragging about themselves or their kids or their pets. Anyway, I wrote for a bunch of different newspapers before I decided to start writing books. Turns out that writing on a time crunch and a deadline is great training ground for being an author.
Who is your main character, and how did you choose that name?
My main character in this short story is Trey Graham and I named him like I name all my characters. Their names just sort of pop into my head. And the only time I change a name is if two of my character's names start with the same letter. For instance, I wouldn't have a Trey and a Tom in the same story. Too confusing for readers. Heavens, I might get confused too!
What does a day in your writing world look like?
A no more than 2,000 a word day. Sure, I could spit out 5,000, and I have, but I want my words to count for something. Besides that, writing cozies involves comedy and comedic elements and the timing has to be right for the comedy to work. So 2,000 words a day is reasonable.
What is the hardest part of being an author? Why?
There used to be a downside, that being trying to get a publishing house to say yes to your work. But now if you get a rejection, all you do is say "Okee dokee," shrug your shoulders and publish it yourself. I don't see any downsides to being an author these days. It's glorious!
What's the best part of your author's life? Why?
The best part is releasing all the stories scurrying around in my head. I don't know what I would do if I wasn't an author. Where would all those stories and characters go?
What are you most proud of?
For non-fiction, I would say, Babes With A Beatitude because my co-author and I were able to share a great many miracles God has done in our lives. And there's nothing more inspiring than sharing your testimony. For fiction, I would say Food Baby because it's funny, but also somewhat biographical. Seven years ago, I took on a caretaker role for my mom who has dementia. Sharing some hard times and incredibly hilarious moments in the story were not only cathartic, but made for a good storyline.
What is your favorite pastime?
Besides writing, my favorite pastime is Gypsy, our Jack Russell terrier. She demands nothing less than every spare second of my time and attention and will boldly throw a squeaky ball in my lap if I've been giving more attention to writing than to her.
Do you have other books? We'd love to know. Below are some of my books. All of them are on my website. Until The Fat Ladies Sing Series: Misfortune Cookies, A Tisket, A Casket, Dead As A Doornail, That Wasn't Chicken, Felony Fruitcake, Weighty Matters, Custard's Last Stand, (Releases June 2017)
What are you working on now?
So my current project is a year-long experiment. Almost all of my other books are full length. But one day I was kicking around ideas and came up with the concept of writing a year's worth of what I call Sweet Petite Mysteries, 5,000 or 6,000 word short stories—an entire mystery from start to finish, with holiday themes. Each month offers a different holiday-themed mystery. I write a new story, come up with the cover and formatting and publish it every month. It's tremendously fun and exciting. And all fresh and new characters in every book. Check them out at my website.
Website: www.lindakozar.com
Link to book: https://www.amazon.com/Bunny-Drop-Sweet-Petite-Mysteries-ebook/dp/B071CHGKJR/ref=sr_1_3?ie=UTF8&qid=1492486670&sr=8-3&keywords=linda+kozar
Social media links:
Website  | Twitter | Facebook | Pinterest | Audible | Radio | LinkedIn
Bookish Desires Blog | Beatitude Blog | Cozy Mystery Magazine Blog | 
What did you like about this interview, and what other questions would you like my author friends to answer?
by