Meet the Author: Lori Wildenberg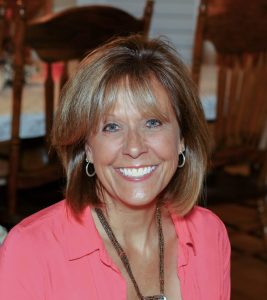 Welcome, Lori!
Here's Lori's bio: Lori Wildenberg , licensed parent-family educator and co-founder of 1 Corinthians 13Parenting, is passionate about helping families build connections that last a life time. She's a parent consultant, national speaker, and lead Mentor Mom on the Moms Together Facebook Community Page. The Wildenberg home is nestled in the foothills of the Rocky Mountains. A perfect day in Lori's world is a hike with her hubby, four kids plus a daughter-in-love, and Murphy the family labradoodle.
Tell us about your newest book: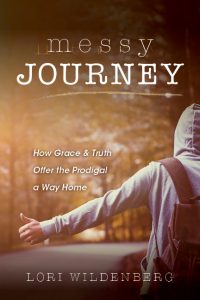 Messy Journey: How Grace and Truth Offer the Prodigal a Way Home is for parents walking the difficult road with a wayward child. This book is filled with stories from dozens of Christian parents and some prodigals. It includes my personal journey with my same-sex attracted daughter. The book is vulnerable and honest. No matter why a parent has a prodigal (or if you love someone who does) this book will bring comfort, help, and encouragement. Practical grace- and truth-filled ways of navigating a relationship with a detoured child who is rejecting faith, dabbling in sin, or wholeheartedly embracing sinful behavior are given. There is hope.
What genre do you focus on and why?
My books are written for moms and dads in the trenches of parenting. They are for parents who are looking for another way to raise kids other than simply behavior modification or natural consequences. If families seek to encourage grace, responsibility, and interdependence my parenting books will provide faith-based, practical, and easily applicable help and support. My mission is to help families build connections that last a lifetime. My parenting philosophy is not only to encourage desirable behavior but also to raise kids in a way that encourages character development and spiritual growth. It is best to work from the inside out rather than the outside in; grow the heart, adjust the behavior.
What inspired you to write this?
Life doesn't always go the way we expect. As parents, we can do everything "right" and still have a child who veers off the expected path. With my daughter's permission and input, I share our journey— the struggles a prodigal child brings and how to live life in the middle of the mess.
How did you research or plan your book?
Both personally and professionally I have experienced the messy journey. I have personally lived the journey and walked alongside many families who are heartbroken and weary because their child has taken a detour.
Who is your intended audience and why should they read your book?
Messy Journey is for the wounded and weary parent and for those who love them. It is also a resource for counselors, pastors, and support group leaders. This book offers biblical truth, helpful strategies, prayers, and hope for the hurting and often lonely parent.
What sparked your interest in this topic?
This is a book I didn't want to write. Having a child who has gone astray not only causes heartache it can be isolating and shaming. No one wants the hurt, the pain that a prodigal brings. But as only God can do, in my grief He tenderized me and moved me to reach out to bring comfort and encouragement to other families facing major struggles with their child.
What do you hope readers will gain from the book?
My prayer is that the moms and dads reading this book feel encouraged and less alone. My hope is that by reading the stories of others and implementing the suggestions presented they feel empowered to get through the day and to never give up.
How did personal experience impact writing this book?
My personal experience provides the overarching feeling of connection from the reader to author. Even if the reader's struggle looks different from mine there are common threads and truths when one is the parent of a prodigal.
How much of your own life goes into your books?
This book isn't only about my daughter and me, it is filled with many parents and their stories. The prodigals' substance abuse, sexual sin, and/or rejection of faith are all topics that are addressed. As society normalizes sin, Christian parents feel as if they are constantly fighting the culture. But we have a God who always wins and never gives up!
As a child, what did you want to be when you grew up?
I always wanted to be a teacher and a mom. I am thankful I have been able to wear both hats. I am passionate about helping parents be the moms and dads their kids need. I never considered becoming an author. In the first parenting course I developed and taught, a few of the participants told me I should put the information in a book. I told them I was too busy raising my four kids, so they could take notes. Messy Journey is my fourth parenting book. God can do the impossible, even with a resistant and rebellious heart.
Links:
Messy Journey: How Grace and Truth Offer the Prodigal a Way Home
Raising Little Kids with Big Love (for parents of toddlers- 9)
Raising Big Kids with Supernatural Love (for parents of tweens-young adults)
Social Media links:
Blog link: www.loriwildenberg.blogspot.com
Website: www.loriwildenberg.com
Facebook pages: Lori Appel Wildenberg, www.facebook.com/momstogether www.facebook.com/1Corinthians13Parenting
Resource site: www.1Corinthians13Parenting.com
Twitter: https://twitter.com/LoriWildenberg
Pinterest: https://pinterest.com/loriwildenberg/
Instagram: LoriWildenberg
What did you like about this interview, and what other questions would you like my author friends to answer?
by