Meet the Author: Ashleigh Slater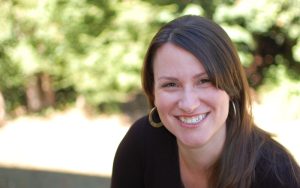 Welcome, Ashleigh!
Here's her bio: Ashleigh Slater is the author of the book, Team Us, as well as a regular contributor to a number of blogs and websites. With over twenty years of writing experience to her credit and a master's degree in communication, she loves to combine the power of a good story with practical application to encourage and inspire readers.
Tell us about your newest book:
Team Us is written specifically for husbands and wives in their early years of marriage, although I've also had couples who've been married a decade or more tell me it's positively impacted their relationship. In it, I share a lot of stories from my own marriage along with practical ways couples can cultivate and strengthen unity in their marriages.
What genre do you focus on?
Non-fiction, Christian living.
Why do you write? What drives you?
Honestly, I've just always written, for as long as I can remember. I was one of those elementary-aged kids who had her poem published in the school newspaper and was picked to go to the local Young Writer's conference. As a teenager, I use to write, format, and publish a newsletter for my church youth group. My first paid published piece was actually a music review based on one I'd written in that newsletter. Now, as a homeschooling mom of four, writing allows me to still be creative while also staying home with my kids. So in many ways, my decision to write is a practical way. My drive or motivation comes from a deep desire to faithfully embrace and make the most of the opportunities God gives me when it comes to writing. It's my hope that as I'm vulnerable and open about my own experiences and what He's teaching me through them, that I can encourage someone else who may resonate with whatever I may be writing on – whether it's marriage, parenting, or loss.
What does a day in your writing world look like?
Because I homeschool my four kids, my writing tends to happen in the afternoon after we've finished our lessons for the day, or in the evening while I'm waiting for one of my girls at the dance studio. I don't get a lot of long, uninterrupted writing sessions, but I'm constantly thinking about the topics I'm writing on and working out articles or chapters in my mind even when I'm not actually sitting down and writing.
What is the hardest part of being an author? Why?
Mean-spirited online criticism is definitely difficult. I'm all for constructive feedback on my work – in fact, I love it – but there have been times when readers have gone beyond that to personal attack. I've actually determined with my next book to try not to read reviews.
What's the best part of your author's life? Why?
When someone comes up to me and says, "My husband and I read your book and it transformed our marriage." Team Us is meant to be more of a marriage maintenance book, not a marriage crisis book, so I didn't expect that type of feedback. But I am so humbled and grateful that God would use my words to help a couple in that way.
What is the craziest thing you've experienced as an author?
A few years ago, I had a television interview scheduled in Spartanburg, South Carolina. It's about a three or four hour drive from our home outside Altanta. I decided to make a fun girls' road trip of it and take my daughter Ava. About two hours from home, our car died on the freeway exit. We ended up having a crazy and incredibly stressful adventure that included a tow truck, and a very expensive cab ride to a rental car office. We eventually made it to our hotel and the interview the next day went well, but it was definitely crazy. I can laugh about it now, but it was intense at the time.
What are you most proud of?
This is a hard question to answer. Since writing is something I've always done and my drive flows from simply being faithful in the opportunities given me, I don't necessarily feel proud of my writing – it just is what it is to me: another chance to live out my faith in a way that hopefully encourages others. I think what I'm most proud of are my kids. It's been an interesting year for us because one of my daughters has been traveling with the national tour of a Tony-Award winning musical for the last seven months. This experience has stretched and challenged her, as well as her siblings at home. I have watched each of them grow so much as individuals through this crazy season of family separation and I am so very proud of who they are allowing God to mold them into.
What is your favorite pastime?
I love to binge watch Netflix with my husband, Ted, and to read aloud books with my girls.
Do you have other books? We'd love to know.
My second book, Braving Sorrow Together: The Transformative Power of Faith and Community When Life is Hard is scheduled to be released by Moody in October.
What are you working on now?
I'm currently writing for the blog FortheFamily.org and just signed on as a contributor at FulfillingYourVows.com.
Website: www.ashleighslater.com
Link to book: http://marriagetogether.com
Social media links:
Facebook: https://www.facebook.com/ashleighslaterauthor
Twitter: https://twitter.com/ashslater
Instagram: https://www.instagram.com/ashleighslater_author/
SaveSave
by