Meet author Kathy Collard Miller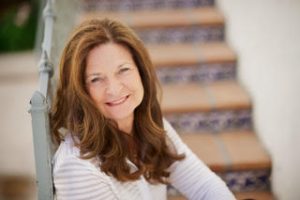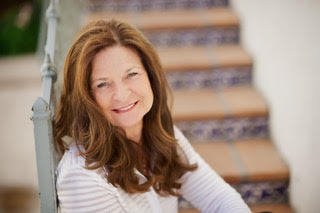 Kathy Collard Miller is the most surprised that God has given her opened doors to write 55 books and speak in 8 foreign countries and 35 US States. Her books are in a variety of non-fiction genres: women's Bible studies, Christian Living and inspiration, and Bible commentaries. She is a wife, mom, and grandma and lives with her fabulous husband of almost 50 years in Southern California.
Tell us about your newest book.
Heart Wisdom is a women's Bible study about Proverbs. It's the fourth book available in her Daughters of the King Bible Study series. Each of the ten lessons focus on one topic that Proverbs addresses. There are questions and room to answer along with commentary.
What inspired you to write Heart Wisdom?
I love to study in depth each book of the Bible and when it was time to study Proverbs, I wanted a way to categorize the different topics. I began reading each verse in order and then wrote the verse down in a notebook on a page that was labeled with the appropriate topic. I used that research to create the ten lessons on different topics in Heart Wisdom.
How would you describe this book to someone in a 30-second blurb?
The biblical book of Proverbs spreads its wisdom throughout the book, so Heart Wisdomhelps the Bible student to categorize and study the many topics.
What genre do you focus on and why?
Non-fiction because that's the way I think. I did write one short story that was published and I have half a novel written but I love to share practical, biblical wisdom with readers while sharing stories and instruction to make the Bible come alive.
Why do you write? What drives you?
I love sitting at my desk and putting thoughts, beliefs, and concepts into words on the computer page. I do know it's God's giftings. I just never knew his full plan. I've been writing since 1978 when my first article was published. I'm so grateful that the Lord encourages me with sometimes seeing my writing make a difference in someone's life.
What is your work schedule like when you're writing a book?
My first priority is to write. And I always have a new book in my mind when I finish one of the them. I'm also a lay counselor so the challenge of writing is a difficult one. But I want to seek God's will by abiding so sometimes I put someone on a waiting list who wants counseling. And I also have a fabulous family including my husband. Our nest is empty and family lives a little distance away, so we counsel together.
What is the hardest part of being an author? Why?
Being interrupted by the needs of others. My temptation is to feel most comfortable at my desk and not with people. But people are the reason I'm writing, so again, I must surrender to whatever God wants for each of my days.
What's the best part of your author's life? Why?
Seeing ideas come together and being surprised by the insights God's Spirit provides. Right now I'm writing a devotional book about the questions God and Jesus ask in the Bible and my research has revealed so many different background facts and ideas. I love it.
What's one unusual fact about you?
I sky-dived! I still can't believe I did it but I'm glad I did.
How have you changed or grown as a writer?
I think in Bible knowledge because of having to study the Word because I want to share truth not supposition.
What is your favorite pastime?
Writing. LOL. Truly. And travel. Larry and I have traveled to Greece eight times to minister there and I love it. We've been to many other countries and we are taking the family next summer on an Alaska cruise to celebrate our 50thwedding anniversary.
Do you have other books?
We'd love to know. Just a few. I'm currently writing my 56thand can't believe it. It just means I'm old and have been writing a long time.
What are you working on now?
The working title is: 100 Questions God and Jesus Ask in the Bible: What They Reveal about God's Nature and Our Motives.
Website: www.KathyCollardMiller.com
Link to book: https://www.amazon.com/Heart-Wisdom-Kathy-Collard-Miller/dp/1950051668/
Social media links: www.Facebook.com/KathyCollardMillerAuthor
@KathyCMiller
Instagram: KathyCollardMiller
Follow me on social media!