Lisa Carter on romantic suspense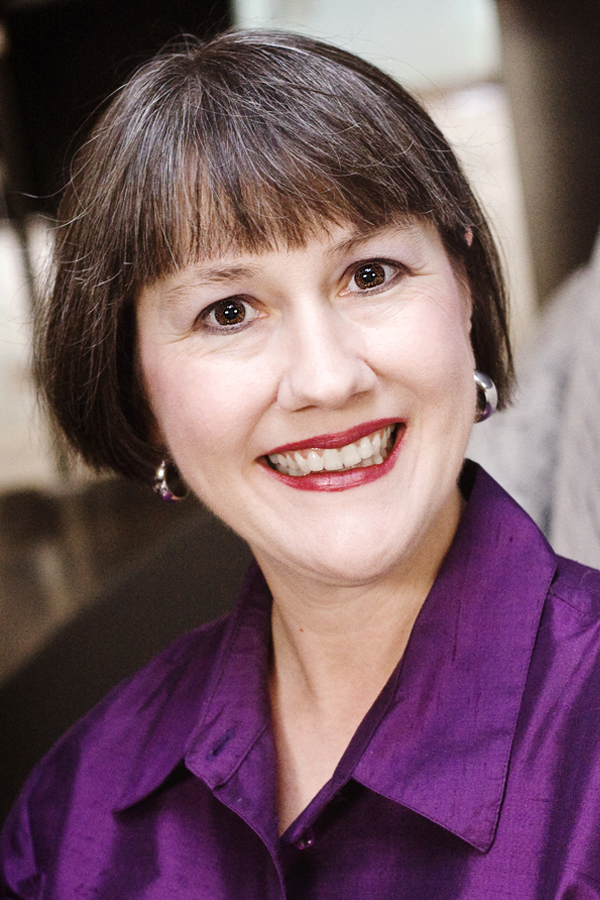 Multi-published author Lisa Carter likes to describe her romantic suspense novels as "Sweet Tea with a Slice of Murder." The Stronghold won a 2017 Daphne du Maurier. Under a Turquoise Sky won the 2015 Carol Award. Beyond the Cherokee Trail was a 4½ star Romantic Times Top Pick. She also has two contemporary romance series with Love Inspired. Lisa enjoys traveling and researching her next fictional adventure. When not writing, she loves spending time with family and teaching writing workshops.
Tell us about your newest book.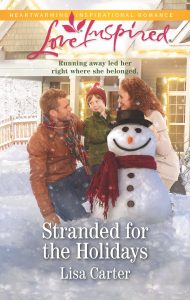 Runaway bride AnnaBeth Cummings needs shelter for the holidays when a blizzard leaves her stranded, and rancher Jonas Stone's happy to help. But his son's been wishing for a mommy for Christmas, and town matchmakers are convinced Annabeth and Jonas are perfect for each other. As the storm clears, city girl AnnaBeth will have to decide: does her heart now belong in the country?
In the snowy splendor of an Appalachian winter, a little four-year-old cowboy's Christmas wish brings these two hearts together for a happily-ever-after in a second chance romance set in the small town charm of the Blue Ridge Mountains.
What inspired you to write Stranded for the Holidays?
Stranded for the Holidays is the third book in the Blue Ridge Matchmakers series. The books are stand alone, but many characters from earlier books continue to make "cameo appearances."
I love stranded at Christmas stories. On the surface, AnnaBeth and Jonas couldn't be more different. A former debutante, she is bubbly, a big city girl. Jonas has been burned by love and is raising his young son, Hunter, on his beloved ranch in the beautiful Blue Ridge Mountains. Jonas is very quiet and down to earth. Yet his chemistry with AnnaBeth was fun to write. And the meddling machinations of the three elderly matchmakers seem to be a hit with readers.
How would you describe this book to someone in a 30-second blurb?
When a little boy makes a Christmas wish for a mommy, the truelove matchmakers make sure that a runaway bride and a widowed cowboy find in each other their one true love.
What genre do you focus on and why?
I got my start writing romantic suspense, but right now book contracts have me focusing on my contemporary romance series with Love Inspired.
What is your work schedule like when you're writing a book?
I keep regular office hours. My best creative hours are in the morning so I'm usually working by eight a.m. I generally pull the plug on writing by three o'clock each day as my energy begins to flag. Sometimes I'll work on marketing or turn on Netflix for "research" purposes.
What is the hardest part of being an author? Why?
Working in isolation and the self-doubt. After twenty-four books, you would think it gets easier to write. Not for me. I think it gets harder because with every book I try to stretch and grow my craft as a writer. To make this book better than the one before.
What's the best part of your author's life? Why?
I love meeting and interacting with readers. Writers were readers first. Book lovers speak the same language. It's like finding your tribe.
What's one unusual fact about you?
I have a Netflix addiction to British mystery dramas.
What is your favorite pastime?
I love to travel.
Do you have other books? We'd love to know.
I'm writing my twenty-fifth book now. Set on the Outer Banks of North Carolina, A Vast and Gracious Tide, is my latest romantic suspense novel. Another romantic suspense novel, A Sound of Falling Leaves, will release in 2020. The best way to keep up with my book happenings is to sign up for my monthly newsletter.
What are you working on now?
I just turned in book four in the Blue Ridge Matchmaker series to my editor. I'm currently writing book five.
Website: http://www.lisacarterauthor.com.
Link to book: https://www.amazon.com/Stranded-Holidays-Love-Inspired-Carter/dp/1335479600/
Social media links:
Follow Lisa on Facebook, Twitter and BookBub.
Follow me on social media!