Meet author Grace Fox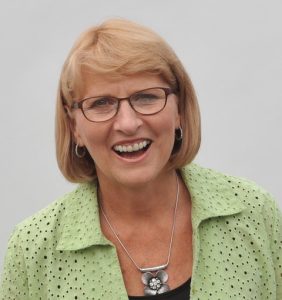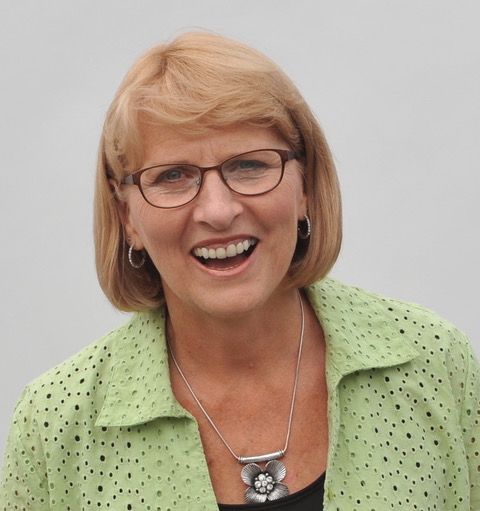 I've been a career missionary for nearly 25 years and speak regularly at women's retreats and conferences internationally. My husband and I were married nearly 37 years ago. We have three grown children and seven beautiful grandchildren with another one on the way. Writing-wise, I've written nine books and hundreds of magazine articles since launching my career in 1999. My passion is to help my readers connect the dots between faith and real life.
Tell us about your newest book.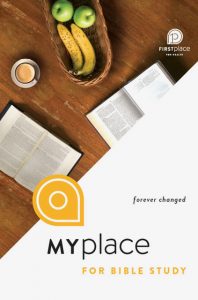 It's an 11-week Bible study titled Forever Changed. It's based on the premise that our thoughts shape our beliefs, beliefs influence behavior, and behavior determines our destiny. Aligning our thoughts with truth, then, is vital for life transformation. I wrote it for "First Place 4 Health"—for people wanting to improve their well-being specifically through weight loss—but anyone can use it whether or not they're involved in a FP4H small group.
What genre do you focus on and why?
I write non-fiction Christian living books, mostly devotionals and Bible studies. Why? Because I'm passionate about helping my readers connect God's Word to everyday issues they face. That's the key to victorious living.
Why do you write? What drives you?
I've enjoyed writing from girlhood. The year I turned forty, I sensed a strong call to explore writing for publication. I didn't have a clue what that looked like, so I attended a Christian writers conference to learn. That conference resulted in my writing magazine articles—profiles of people who'd overcome difficult and often tragic circumstances, mostly.
Two years after attending my first writers conference, an editor challenged me to write a book. Well, at that time, I was a mom with three kids at home. I'd been involved with a mom's prayer group that focused on using Scripture for intercession. I knew how to pray God's Word on my kids' behalf, so I wrote a devotional that taught moms how to do the same. Within the context of writing books then, I've been writing devotionals ever since.
What is the hardest part of being an author? Why?
The hardest part of being an author, for me, is finding the time to write consistently. My husband and I are career missionaries, and our role as co-directors of International Messengers Canada requires overseas travel, training short-term volunteers, hosting our table at mission conferences, and much more. But this is the season of my life right now, and I have to just be faithful to do what I can do.
What's the best part of your author's life? Why?
For me, the best part of life as an author is interacting with my readers and hearing how God is using something I've written to challenge or encourage them. For example, I recently received an email from a women's ministry leader in Iowa. "We began the study with seven women," she wrote. "Five more joined us after the first week. Two are paralyzed by fear. Thank you for these materials. Please pray for God to set these precious women free." Feedback like this fuels my desire to provide more life-changing resources.
What is the craziest thing you've experienced as an author?
I remember a season when I wondered if my role as an author was over. Book sales were low, and my agent told me that my book Moving from Fear to Freedom was about to be discontinued. I felt desperate to know if I should spend my energies on other worthwhile endeavors, so I prayed. My phone rang five hours later. A woman I didn't know spoke these words: "I've never phoned an author. Today I felt compelled to call you and to say that your book Moving from Fear to Freedom has changed my life. Please keep writing." Her words sealed my call to write. I will do so until God tells me to stop.
BTW, the book was never discontinued. It was published in 2007 and is still being sold. Stonecroft Ministries later asked me to develop a DVD-based Bible study based on it, and it's been translated into Polish and Romanian.
What are you most proud of?
Writing-wise, I'm most proud of producing the award-winning DVD and workbook to accompany Moving from Fear to Freedom. Ironically, I had to address my own fears and move forward in faith. God looked after the details, and the result has impacted thousands of women for good.
What is your favorite pastime?
My husband and I live on a 48-foot sailboat in a Vancouver, BC, marina. How that came to pass is a faith story in itself! As a result, my favorite pastime is hosting friends and family on our boat, sharing the beauty of God's creation with them.
Do you have other books? We'd love to know.
Yes, I have several. I've already mentioned Moving from Fear to Freedom: A Woman's Guide to Peace in Every Situation. Then there's Peaceful Moments to Begin Your Day: Devotions for the Busy Woman, Morning Moments with God: Devotions for Busy Women, as well as others listed on my website.
What are you working on now?
I'm currently awaiting several publishers' response on a book proposal I've submitted. This is a devotional with very short readings, perfect for the woman whose life is in a state that makes it difficult for her to focus.
Website: www.gracefox.com
Link to book: http://www.gracefox.com/books/moving-from-fear-to-freedom-a-womans-guide-to-peace-in-every-situation/
Social media links:
Instagram: graceloewenfox
Blog: www.gracefox.com/blog
Follow me on social media!