Meet Anne Greene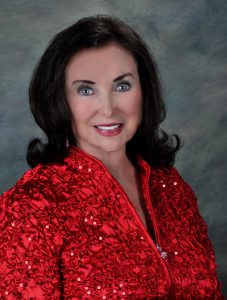 Welcome, Anne. Tell us about yourself.
Besides my first love, writing, I enjoy travel, art, reading, sailing, and way too many other things to mention. Life is good. Jesus said, "I am come that you might have life and that you might have it more abundantly." Whether writing contemporary or historical, my books celebrate the abundant life Jesus gives.
My home is in McKinney, Texas, just a few miles north of Dallas. My dear husband is a retired Colonel, Army Special Forces. My little brown and white Shih Tzu, Lily Valentine, shares my writing space, curled at my feet. I have four beautiful, talented children.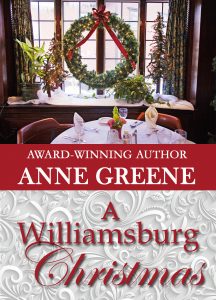 Tell us about your newest book.
My newest book is Recipe for a Husbandand is set inside a lighthouse in Maine during the year 1940 as America enters World War II. Nessie McDonald, daughter of a recently deceased lighthouse keeper, seeks a husband by Thanksgiving to share the work and responsibility of warning sailors off the rugged Maine coast and watching for German saboteurs. She advertises in the Bar Harbor Newsfor a husband and cooks gourmet dinners for each would-be husband's interview.
Kyle Cameron, the injured seaman she rescues from the sea, doesn't qualify because he must return to his home in Australia to run his enormous sheep station. Yet Kyle, lying on a cot in the kitchen with a broken leg, points out each of Nessie's aspiring husband's unsuitability by reading spiritual advice aloud from Lady Jane's New England Cookbook,Nessie's mysteriously discovered heirloom. Kyle also offers hilarious Aussie advice.
When Kyle must return home, he cooks up a recipe of his own.
What genre do you focus on and why?
I usually focus on historical romance because I think if people don't know the history of their country they are destined to repeat the tragic years. Plus, I love a happy ending. I also write suspense and contemporary detective stories.
Why do you write? What drives you?
I write because I can't not write. I have the greatest message in the world to share, and I'm not a fantastic conversationalist. But, I don't believe in preaching. My characters react naturally to their environment and those events reveal their Christian character. Sometimes the reader must search for my message, which I trust will sneak up on them and surprise them.
Who is your main character, and how did you choose that name?
Nessie McDonald is the heroine of Recipe For A Husband and Kyle Cameron is the hero. Her ancestors arrived on the Mayflower and have operated the lighthouse at Bar Harbor for generations. Of course, this information never appears in my book. But Nessie comes from early Scot immigrants. Kyle is an Aussie. I chose his name because I like it.
What does a day in your writing world look like?
My days are quite varied. When I'm on a deadline I get to my desk as early as possible because my deadlines are tight. When I'm not on deadline, which is seldom, I plan to be at my computer by 11:00 each day, often including Saturday. I work usually to 6:00 or 7:00 p.m. I don't work on Sundays. I often put in a 35-hour week.
What is the hardest part of being an author? Why?
I'd have to say, promoting. I love being a published author. But these days with the internet and self-publishing (I'm not self-published) books flood the market. So, every author is required to promote their books. I don't mind promoting my books because they are well written and enjoyable as well as giving the reader an experience of life they've never had but promoting is time consuming and takes away from actual writing.
What's the best part of your author's life? Why?
I love seeing my books in people's hands. I love seeing them displayed in public and seeing them online. I love when readers come to me and say my book has impacted their life and they thoroughly enjoyed my book. I love seeing each new book cover arrive from my publisher and the new books arrive at my doorstep. I love when my book's ending brings me a sense of satisfaction that the ending is really good. So much I love about writing. God has given me a joyous gift, and I give Him all the glory.
What are you most proud of?
I pondered that question and didn't come up with a good answer. I believe writing is the task God has given me, and I hope I'm doing a good job fulfilling that task or talent. Jesus' parable of the talents scares me as well as prods me into trying to do my best for Him. So, I try with each book I write to write it as best I can for Him. Much as I like to see my covers on display I feel more thankfulness than pride.
What is your favorite pastime?
Oooh, I have so many. I love singing in my church choir and spending time with my family and friends. I love oil painting and travel. I love reading a good book and just being alive. I love experiencing nature and God's wild creatures. Life as a Christian is good. Much better than life before I met Christ at the age of twenty-one.
Do you have other books? We'd love to know.
Yes. Recipe For A Husband is my twenty-first published book. All my books are listed on my website. I also have a thick three-ringed binder of awards for my different books.
What are you working on now?
So glad you asked. I'm working on a suspense set in the exotic country of Turkey. The working title is Shadow of the Dagger. While my husband served in the military, I spent three months in Turkey, which is one of the most fabulous countries I've visited. In a single day, Nicole, an archeologist, discovers her brother's been kidnapped, her purse is stolen, and she's alone in a foreign city with only a mysterious stranger, Josh the CIA Agent, to turn to. And someone wants the secret she hides enough to kill her.
Website:Visit with Anne atwww.AnneGreeneAuthor.com
Links to books:https://www.amazon.com/Anne-Greene/e/B004ECUWMG.
 Social media links:
Facebook: www.facebook.com/AnneWGreeneAuthor
Twitter: @TheAnneGreene
Pinterest at The Anne Greene
Blog: www.anneswritingupdates.blogspot.com.
Follow me on social media!