Meet the Author: Susan G Mathis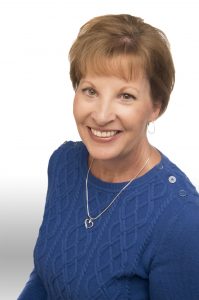 Just for fun, I thought I'd start out my Meet the Author blogs with my husband interviewing me!
Tell us about your newest book. Why did you write The Fabric of Hope: An Irish Family Legacy?
I feel like my entire life has led up to this novel. The Fabric of Hope: An Irish Family Legacy is based on my family story—my great great grandmother, Margaret, and loosely based on my personal story as well. The hardest part about writing Maggie's story was not holding too closely to mine!
The historical family is my ancestors. Margaret and James have six children from ages nine months to thirteen years. Can you imagine immigrating on a famine ship with six young children? And how did they feel leaving Ireland and moving to the New World?
The contemporary character has struggles similar to my past. She's a single mother who has lots of challenges, especially when her only daughter nearly dies in Africa. Yes, it is two stories of my personal journey in one novel.
What genre do you focus on and why?
I am so blessed to have accomplished such diverse published works, but it's tough to promote books to three different audiences—the nonfiction premarital audience, the picture book audience, and now the historical fiction reader audience. So what have I learned? I love historical fiction and am going to stick with that! Smiles.
Why do you write? What drives you?
Eric Liddel said, "When I run, I feel His pleasure," and I can sure relate. When I write, I feel His pleasure! So even though it's hard work, I enjoy it immensely.
What does a day in your writing world look like?
Since I'm a morning person, I generally spend three to five hours plugging away, depending upon the project, deadlines, etc. I spend the first few minutes answering emails, checking on my social media pages, and planning my day. But then I buckle down and write, write, write! When I've exhausted my creativity, I take a break and move on to the editorial aspects of writing.
What's the best part of your author's life? Why?
Connecting with my audience, whoever they are, is the best part of being an author. Whether I hear from them in person, through my website or email, or on Social Media, hearing the stories of how my work has touched their lives keeps me going and helps me remember why I do what I do.
What writing are you most proud of?
Although I am so humbled to have five published books fir adults and children, have published works in several book compilations, have written curriculum, wrote a weekly newspaper column, have had several hundred magazine and newsletter articles, and more, I'm most thrilled to have my family legacy in print. The Fabric of Hope: An Irish Family Legacy has been a work of the heart, mind, and emotions.
What is your favorite pastime?
I love to travel the world with my husband, Dale. We've been to more than 40 countries and still have several more on our bucket list. When we're not globe trotting, I love Skyping with my four granddaughters who live in South Africa.
Do you have other books? We'd love to know.
I currently have five published books. My debut novel, The Fabric of Hope: An Irish Family Legacy, just came out, and I'm excited to turn my attention to writing historical fiction full-time. My journey has been multi-faceted, and I consider my writing as ministry.
My first two books are Tyndale published nonfiction premarital books—The ReMarriage Adventure and Countdown for Couples. Last year I had two published children's picture books—Lexie's Adventure in Kenya: Love is Patient and Princess Madison's Rainbow Adventure.
What are you working on now?
I'm halfway through writing my next novel. It's called Katelyn's Choice, and it's the first in the Thousand Islands Summer series. It's the story of nine-year-old Katelyn Kavanagh who leaves her family's struggling farm to work on Pullman Island for the famous George Pullman. There she finds herself serving powerful men such as President Ulysses S. Grant and General Sheridan—and falling in love with her best friend's brother. Katelyn gains popularity with some of her friends by spilling the sensitive high society gossip she's privy to. But when she overhears a possibly damaging presidential conversation, she knows she can't tell anyone. She could lose her job—and endanger the president's 1872 reelection—and jeopardize her relationship with the man of her dreams. Still, the scandalous news just keeps begging to be told…
If you haven't connected with me on Social Media, please do. Here are the links: Website | Facebook | Twitter | Pinterest | Blog | Goodreads | Google+ | CAN |
What did you like about this interview, and what other questions would you like my author friends to answer?
Oh, and would you please send this to a few of your friends? I'd love to connect with them as well. Thanks!
SaveSave
Follow me on social media!