Meet the Author: Ane Mulligan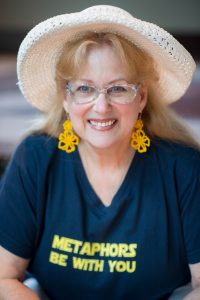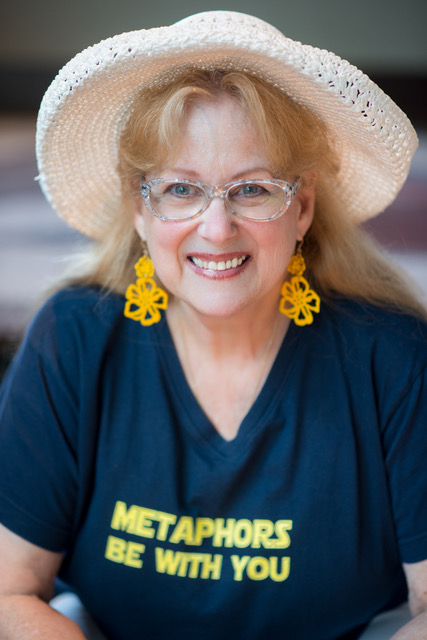 Welcome, Ane Mulligan!
Here's Ane's bio: While a large, floppy straw hat is her favorite, bestselling author Ane Mulligan has worn many different ones: hairdresser, legislativeaffairs director (that's a fancy name for a lobbyist), drama director, playwright, humor columnist, and multi-published novelist. She firmly believes coffee and chocolate are two of the four major food groups. Ane resides in Sugar Hill, GA, with her artist husband.
Tell us about your newest book, When the Bough Breaks.
Rookie lobbyist Sienna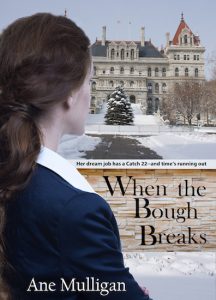 O'Shea is determined to make a name for herself in New York's capitol city and use that influence to gain easier access to her birth records. For years she's searched for her birth mother, but when she's handed her first assignment—to lobby support for the permanent sealing of all adoption records—her worlds collide. Swept up into the intrigue of backroom politics, falling in love was not on Sienna's agenda, but the candidate for Lt. Governor runs a formidable campaign to make her his first lady. When an investigative reporter discovers foreign money infiltrating political campaigns, the trail leads to Sienna's inner circle.
What genre do you focus on and why?
Women's fiction, because I love it and read it the most. I have to say When the Bough Breaks has political intrigue in it because it's a world I know well. I was a lobbyist for Christian Coalition of New York and part of a team that was brought to Washington on accession to lobby important issues. I learned there can be a lot of skullduggery on both sides of the aisle. Backroom politics isn't just a word … or two words.
Why do you write? What drives you?
Whenever something touches me, I want to know all about it. A house … who lived there? What happened? Then characters begin to form in my mind and want their story told. Literary agent and author Karen Ball said it best: "God whispers to our hearts. Our hears whisper back in stories." That's exactly what happens to me.
Who is your main character, and how did you choose that name?
Sienna is a young woman of Italian descent. As a baby, she was adopted by an Irish couple. As often happens, once they adopted her, they went on to have 4 more natural births children – all redheads. I chose her name because it's a color, always reminding us that she's not the fair redhead her brothers and sisters are. Yet, she is the center of her family's world and something she needs to learn.
What does a day in your writing world look like?
Never the same! I try to start my day writing, but often get pulled away by an errand, the new puppy, my husband, or the theatre. I am the managing director and board president for a Community theatre in my town. It's my other passion and I often am called to the local high schools to collaborate.
What is the hardest part of being an author? Why?
I'm a true extrovert, meaning I recharge my batteries by being around people. Writing is a lonely profession and most days it's me and my laptop alone in my chair, pounding away. I crave being with people. A phone call won't do.
What's the best part of your author's life? Why?
Getting to entertain people with my stories. I believe people let down their guard when the think they're being entertained. Then when it's least expected, the words in my story and the truths just beneath the surface, can reach out, touch hearts, and change lives.
What is the craziest thing you've experienced as an author?
When characters hijack my story and take it in a direction I never saw coming. It's such fun for them to take on life. I just hang on, following them and recording as fast as I can.
What are you most proud of?
Truthfully, I have to say my son. I've watched him get saved, then a few years later he strayed away. Praying for and loving my Prodigal has been as 25 year journey. But I believed God and trusted Him. I continued to pray that the Lord would send someone who would reach his heart. And he did. Oh how He did! Today, my son is a sold out, fully committed disciple of Jesus. He lives to bring glory to God. So if anyone out there has a prodigal, trust and believe. Love them and pray. Because God's promises are trustworthy.
What is your favorite pastime?
Community theatre. My husband and I are both involved. He acts and I write and direct plays.
Do you have other books? We'd love to know.
I have my Chapel Springs series: Chapel Springs Revival, Chapel Springs Survival, Home to Chapel Springs, and coming in September 2017, the final book (maybe) Life in Chapel Springs. There's also a cookbook with all the recipes from the characters in the books. I also have a novella in a collection comeing out in May, 2017: Coming Home ~ a Tiny House Collection, and my title within that is Love is Sweeter in Sugar Hill.
What are you working on now?
I'm excited about my latest series. It's set in the Great Depression and each book has an ensemble cast of strong women helping one another. The first book is called In High Cotton. Southern women may look as delicate as flowers, but there's iron in their veins. While the rest of the world has been roaring through the 1920s, times are hardscrabble in rural Georgia. Widow Maggie Parker is barely surviving while raising her young son alone. Then as banks begin to fail, her father-in-law threatens to take her son and sell off her livelihood—the grocery store her husband left her. Can five Southern women band together, using their wisdom and wiles to stop him and survive the Great Depression?
Thanks, Ane!
Here's how you can connect with her:
Website: www.anemulligan.com
Link to book: http://amzn.to/2kt3l8W
Social media links: Amazon Author page, Novel Rocket, Facebook, Twitter, Pinterest, LinkedIn, and Google+.
What did you like about this interview, and what other questions would you like my author friends to answer?
Follow me on social media!