Books & Awards

Book 2 of the Thousand Islands Gilded Age series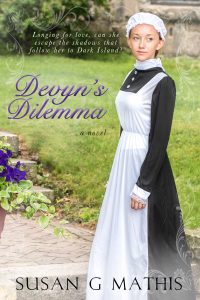 1910, Thousand Islands, New York. Others may consider The Towers castle on Dark Island an enchanting summer retreat, but to Devyn McKenna, it's a prison. Yet as she works as a maid for Frederick Bourne, former president of the Singer Sewing Machine Company, her life blossoms under the kindness of his family and fascinating entrepreneurs such as J.P. Morgan, Thomas Lipton, and Captain Vanderbilt. But more than anything, the growing friendship of Mr. Bourne's valet, Brice McBride, begins to pry away the painful layers that conceal Devyn's heart.
Brice is drawn to the mysterious Devyn even though he's certain she's hiding a secret, one far more dangerous than the clues they find in The Towers that hint of a treasure on the island. When Devyn is accused of stealing Bourne's investment in Vanderbilt's New York City subway expansion, he might not be able to protect her.
~ ~ ~
Winner of the American Fiction Award and the Readers' Five Star Favorite Award!
Book two of the Thousand Islands Brides novellas
Available on Amazon
Sara ​O'Neill, works as an
assistant pastry chef at the magnificent Thousand Islands Crossmon Hotel where she meets precocious, lovable, seven-year-old Madison and her charming father and hotel manager, Sean Graham. But Jacque LaFleur, the pastry chef Sara works under, makes her dream job a nightmare.
Sean Graham has trouble keeping his mind off Sara and Madison out of mischief. Though he finds Sara captivating, he despises LaFleur and misreads Sara's desire to learn from the pastry chef as affection. Can Sean learn to trust Sara and can she trust herself to be an instant mother?
~ ~ ~


The Gilded Age comes to life in this first installment of the Thousand Islands Series!
Katelyn Kavanagh's mother dreamed her daughter would one day escape the oppressive environment of their Upstate New York farm for service in the enchanting Thousand Islands, home to Gilded Age millionaires. But when her wish comes true, Katelyn finds herself in the service of none other than the famous George Pullman, and the transition proves anything but easy.
Thomas O'Neill, brother of her best friend, is all grown up and also working on Pullman Island. Despite Thomas' efforts to help the irresistible Katelyn adjust to the intricacies of her new world, she just can't seem to tame her gossiping tongue—even when the information she's privy to could endanger her job, the 1872 re-election of Pullman guest President Ulysses S. Grant, and the love of the man of her dreams.
~ ~ ~
National Indie Excellence Award Finalist and
Readers' Five Star Favorite Award!
Available on Amazon 
Susan Hawkins and Patrick O'Neill find that an arranged marriage is harder than they think, especially when they immigrate from Wolfe Island, Canada, to Cape Vincent, NY,  just a week after they marry—with his nine-year-old daughter, Lizzy, in tow.
Can 23-year-old Susan Hawkins learn to love her 49-year-old husband and treat her angry stepdaughter with charity? With Christmas coming, she hopes so.
~ ~ ~
National Indie Excellence Award Finalist and
Readers' Five Star Favorite Award!
Available on Amazon
An 1850s Irish immigrant and a 21st-century single mother are connected by faith, family, and a quilt. Will they both find hope for the future?
After struggling to accept the changes forced upon her, Margaret Hawkins and her family take a perilous journey on an 1851 immigrant ship to the New World, bringing with her an Irish family quilt she is making. A hundred and sixty years later, her great granddaughter, Maggie, searches for the family quilt after her ex pawns it. But on their way to creating a family legacy, will these women find peace with the past and embrace hope for the future, or will they be imprisoned by fear and faithlessness?
~ ~ ~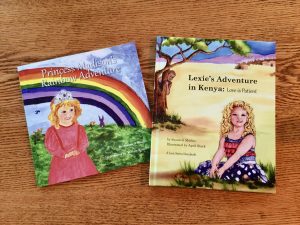 …and she has several works in progress, so sign up for her newsletter and stay in touch!
Follow me on social media!