Meet Sandra Orchard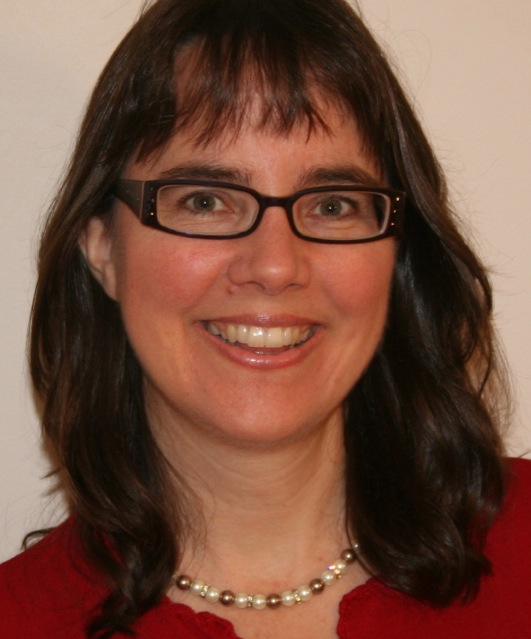 Sandra Orchard—winner of the RT Reviewers' Choice Award and the National Readers' Choice Award, among others—leaps off the garden trails of her herbal-medicine-researcher-turned-amateur-sleuth (Port Aster Secrets) series, to the museum corridors of her plucky FBI art crime agent Serena Jones. When not plotting crimes, Sandra plays make-believe with her young grandchildren or hikes with her hubby and husky near their home in Ontario, Canada.
Tell us about your newest book.
Over Maya Dead Body is third and final book in my Serena Jones Mysteries series from Revell Publishing, featuring a plucky FBI agent who specializes in art crime. In this novel, she's supposed to be on vacation in the beautiful Martha's Vineyard, but instead stumbles onto an antiquities case, connected to the death of a close friend of the family. Each book in the series is a standalone mystery, with a fun, eclectic group of secondary characters who continue to reappear. But in the first book, A Fool and His Monet, I invited readers to vote for the man in Serena's life with whom they'd like to see her eventually start a relationship. And Over Maya Dead Body fulfills my readers' wishes…or at least the majority of them. For the rest, I've started a private FB group where they can commiserate over her choice without fear of spoilers.
What genre do you focus on and why?
Although I do write romantic suspense as well, these days I mostly write mysteries. I love puzzling out intricate plots that will keep readers guessing until the end.
Why do you write? What drives you?
Christian fiction had a tremendous impact on me at a low point in my life and awakened a long-buried dream of writing. I strive to write stories that will both entertain and inspire.
Who is your main character, and how did you choose that name?
FBI agent and art aficionado, Serena Jones, is my main character. Originally I named her Serena Honey, because I'd dreamt up fun titles that played off the name, but my editor didn't like the name and the publishing team came up with even better titles—A Fool and His Monet, Another Day Another Dali. So I opted for Jones, because I needed a British name and wanted one that rolled easily off the tongue.
What does a day in your writing world look like?
If I have no other obligations or appointments, I might start writing (or avoiding writing by checking emails and answering blog interviews) soon after my morning exercise/devotions/breakfast routine, then break only for meals and an afternoon or early evening walk and then continue to write or edit until bedtime. Of course, I will break to spend time with my hubby or friends and I am very good at planning play dates with my young grandchildren, which of course isn't procrastinating at all. In other words, most days aren't nearly as productive writing-wise as my description might sound.
What is the hardest part of being an author? Why?
Writing the last 10,000 words, because I tend to write the plot and then need to go back and fill in a lot of the characterizations, which tend to be tougher for me to flesh out. It's that messy cutting open a vein and bleeding onto the page that gets me.
What's the best part of your author's life? Why?
There are so many great parts—the thrill of dreaming up and writing a story that people enjoy with characters they talk about and ask to see more stories about; the fun of research, like visiting FBI headquarters or Martha's Vineyard or attending the Writer's Police Academy, and the opportunity to connect with so many people (fellow writers and readers) that I otherwise wouldn't likely ever meet.
What is the craziest thing you've experienced as an author?
There have been a few times I've been either brainstorming a story with a fellow writer or asking research questions of someone and been overheard by someone who has no idea I'm a writer and that I'm not really plotting a murder. One time my writer friend and were talking undetectable poisons in the produce aisle as we did our groceries and a police cruiser sped into the parking lot as we exited the door. Thankfully, he wasn't gunning for us, but it gave me the idea for the opening of one of my novels. Another time, I shared a cab with a coroner and asked him if he'd be able to detect if I killed someone using insulin. The cabbie's gaze kept zipping to the rearview mirror and we reached the airport in record time.
What are you most proud of?
Raising three wonderful children who love and serve the Lord.
What is your favorite pastime?
These days it is playing with my grandchildren.
Do you have other books?
Yes, I have a dozen other books. I have seven Christian romantic suspense with Harlequin's Love Inspired Suspense imprint. I also have two mystery series with Revell Publishing—Port Aster Secrets, which includes Deadly Devotion, Blind Trust and Desperate Measures; and my Serena Jones Mysteries. Readers can learn more about all my books here: http://sandraorchard.com/my-books/
What are you working on now?
I am working on several cozy mysteries. Fans of my Serena Jones Mysteries are also urging me to write a spin-off series, so we'll see.
Website: http://www.SandraOrchard.com
Link to book:
Social media links: Facebook: www.Facebook.com/SandraOrchard
Pinterest: https://www.pinterest.com/AuthorSOrchard/
Readers can also follow me on Bookbub: https://www.bookbub.com/authors/sandra-orchard
SaveSave
Follow me on social media!