Meet Kathi Macias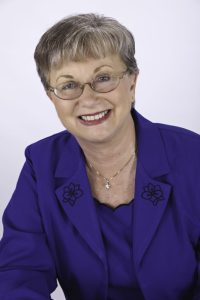 Kathi Macias is an award-winning author of more than 50 books, including Golden Scrolls 2011 Novel of the Year, Red Ink. A wife, mother, grandmother, and great-grandmother, as well as a popular Bible teacher and conference speaker, Kathi lives in Southern California with her husband, Al.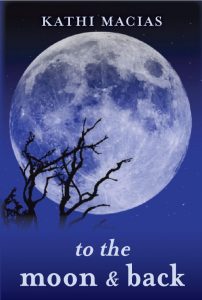 Tell us about your newest book.
To the Moon and Back is a journey through the heartache of Alzheimer's, told primarily from the viewpoint of a woman in the early- to mid-stages of the disease. It is also a story of her husband's and grown daughter's part in the journey.
What genre do you focus on and why?
It is a contemporary novel. I wanted to tell it through the medium of fiction, as it can then become "everyone's story." And, of course, it is contemporary because Alzheimer's has only recently become widely recognized and discussed. Contemporary fiction, usually centered around a current "hot-button"/social issue topic, is my primary writing genre because they are topics I care about deeply.
Why do you write? What drives you?
I have loved to read/write since I was a child and have never wanted to be anything but a writer. Marrying my love of writing to my passion for social issues gives me every incentive I need to continue producing this sort of book.
Who is your main character, and how did you choose that name?
Rachel is my main character. It is a name I have always loved, and it seemed to fit my main character.
What does a day in your writing world look like?
No two are ever the same. With a retired husband, I need to stay flexible. For that reason, I now write only part-time (as opposed to the full-time I used to write before he retired). Because I am also active in my church, I try to limit my writing hours to about 20 a week, spaced out as best that particular week dictates/allows.
What is the hardest part of being an author? Why?
There's an old saying, that "Writing is simple; you just sit down at your computer and open a vein." There's a lot of truth in that. Writing is a difficult and lonely profession, and the biggest challenge is to make yourself sit down and do it.
What's the best part of your author's life? Why?
The best part for me is being able to do what I love (writing) and, in the process, hopefully change lives for the better.
What is the craziest thing you've experienced as an author?
Writing two books with Rosey Grier as my co-author was both challenging and fun. At times he would introduce me as his "body guard" (if you can imagine the disparity in our sizes, you've got to know how hilarious that is), and some people actually believed it.
What are you most proud of?
I was at a book signing for my newest release, No Greater Love (set in South Africa in 1989), when a young man (high school age) came in and told me his mom had urged him to read that particular book. He did, and he said he wanted to tell me how much the book had impacted him. "It made me want to lead a more noble life," he said. I will forever carry those words in my heart.
What is your favorite pastime?
Reading or traveling with my husband. And, of course, spending time with our grown children, our grandchildren, and even our great-grandchildren.
Do you have other books? We'd love to know.
I have more than 50 other books, many of which are featured on my website (www.kathimacias.com). Most are fiction, but there are a few nonfiction as well.
What are you working on now?
I'm in the early stages of deciding between writing a nonfiction Bible-study-type book or a humorous novel about life in a retirement community (loosely based on where my husband and I now live).
Website: www.kathimacias.com
Link to book: https://www.amazon.com/s/ref=nb_sb_noss?url=search-alias%3Dstripbooks&field-keywords=to+the+moon+and+back+by+Kathi+Macias&rh=n%3A283155%2Ck%3Ato+the+moon+and+back+by+Kathi+Macias
Social media links: Facebook: Kathi Macias and Kathi Macias Author; Twitter: @alandkathi
Follow me on social media!