Meet Dr. Craig von Buseck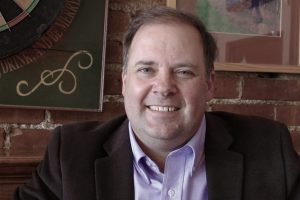 Dr. Craig von Buseck is an author and editor for Inspiration.org, the website of Inspiration Ministries. He writes for CBN.com, ChristianPost.com, MTL Magazine, and Generals.org. He is a frequent guest on Susie Larson's "Live the Promise" radio program. He holds a Doctor of Ministry and an MA in Religious Journalism from Regent University. Craig's recent books include Nobody Knows: The Harry T. Burleigh Story and Praying the News, co-written by 700 Club co-host Wendy Griffith.
Tell us about your newest book.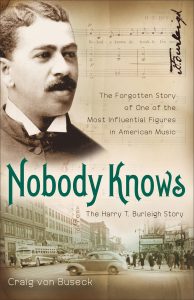 I have recently completed a biography of President Harry S. Truman and the Zionist Movement to commemorate the 100th anniversary of the Balfour Declaration and the 70th Anniversary of the rebirth of Israel. This new book, I Am Cyrus: Harry S. Truman and the Rebirth of Israel, will be released soon.
What genre do you focus on and why?
I love narrative non-fiction and biography. I have been interested in history and personal stories all my life. My father encouraged me early to learn from the stories of others. I think we can learn from both the success and failures of others. I often say I'm an amateur at this thing called life–this is my first time living it. So I have always tried to learn from the lives of great women and men–and of course from the Bible. I love to teach to help people grow in their relationship with God and in wise daily living. So in addition to narrative biographies I have also written several teaching books from a biblical worldview.
Why do you write? What drives you?
I've been a writer from my childhood. I started writing songs and short stories, then op-ed pieces for the newspaper. In my early 30s I started to have a deep desire to go into writing full-time. I have always been driven by a desire for people to walk in God's truth and to be set free from destructive thinking and behavior. My desire is to help people find the truth in God's word so they can then experience the freedom that comes from a relationship with Christ.
The other motivation is simply the fact that God created me to be a writer. Again quoting my Father, who is a world-class portrait painter: "If they took away my oils I would use acrylics; if they took away my acrylics I would use water colors; if they took away those I would use a pencil; if they took away my pencil I would find a stick and draw in the dirt. You see, I'm not an artist because that's what I do, I'm an artist because that's who I was created to be." I feel the same way about writing.
Who is your main character, and how did you choose that name?
Most people know the main character of my new book, since he was President of the United States – Harry S. Truman. Some other key characters of this saga include Chaim Weizmann, Winston Churchill, Theodor Herzl, Arthur Balfore, David Ben Gurion, Franklin Roosevelt, David Lloyd George, among other towering historical figures of the 20th Century.
What does a day in your writing world look like?
Since I work a full-time job as content editor for Inspiration.org, I do my writing mostly at night or on the weekend. However, as I was writing "I Am Cyrus," I got into the groove of getting up early and writing for one to two hours before work, then two hours again in the evening after dinner. Then I would work all day Saturday whenever possible. I knew that 2017-2018 was an important time of anniversaries for Israel, so I was motivated to get this book done. However, it required an immense amount of time doing the research, with many hours of reading. So the months between the fall of 2016 through the fall of 2017 were pretty much consumed by this project.
What is the hardest part of being an author? Why?
For me the most difficult part of being an author is also one of the special things about being an author–and that is the vast amount of time spent in solitude. As any writer will tell you, hours fly by when you are in the thick of a project that you love. But those are hours that other people often spend with family and friends. The writer has to make the sacrifice to give up some of the life that he or she would share with those close to them. But they also have to be careful to stay connected to keep a balance in life.
What's the best part of your author's life? Why?
I love when I'm speaking to promote a book and I can tell that the light is coming on in the minds of people in the audience. They are getting it. They are no longer seeing Craig, but they are seeing the love, grace, and goodness of Jesus. I get the same feeling when I receive an e-mail from someone who read one of my books or articles and express their joy in connecting with the truth from Scripture, or with a story of someone who experienced redemption in their life. That is the most satisfying part of being an author.
What is the craziest thing you've experienced as an author?
I was at the Christian Booksellers Association convention in Atlanta and a man who I had never met before walked up to me, reached out his hand, and said, "Craig von Buseck." I shook his hand and said hello. Then he said, "I have taught your book, Seven Keys to Hearing God's Voice across the continent of Australia." That was a cool moment.
What are you most proud of?
I am proud of my three children, who are now adults. My oldest son is a film maker, and is about to graduate from Regent University with a degree in Cinema. My middle son graduated last year from Norfolk State University with a degree in communication. My daughter is a junior at Old Dominion University pursuing a joint degree in fine arts and theater.
As far as my writing is concerned, I'm proud of my book Nobody Knows because it tells the heroic story of Harry T. Burleigh who went from poverty to worldwide musical fame at the height of Jim Crow racism in America. Burleigh is a true American hero–which is why I wrote the book, and also why his portrait was featured in the Smithsonian Institute among other great African-American leaders.
What is your favorite pastime?
I love to hike in the woods or the mountains. I enjoy visiting museums and historical sites to learn about our past. I love to travel. I love hanging out with my kids and going to movies.
Do you have other books? We'd love to know.
In addition to Nobody Knows, my other books include Praying the News, NetCasters: Using the Internet to Make Fishers of Men, and Seven Keys to Hearing God's Voice.
I have also done some ghost writing, including a book that will likely be published later this year called Yes I Can–the story of a quadriplegic who was told he could never be a physician, but who defied the odds and is now a world-class kidney specialist in New York City. I have also co-written a book about a survivor of the Holocaust that I then adapted as a screenplay. More news on this project will hopefully be coming soon.
What are you working on now?
I'm currently editing I Am Cyrus as my agent pitches it to publishers. My son and I are also starting the process of adapting Nobody Knows: The Harry T. Burleigh Story into a screenplay.
There has been some interest in a teaching book on the subject of faith that I have had on the back burner, so I will be working on that this year as well. The working title is "The Peter, Paul, and Mary Principle: Learning How to Receive from God."
Website: vonbuseck.com
Link to book: https://www.amazon.com/Nobody-Knows-Forgotten-Influential-American-ebook/dp/B00DY9FPKY/ref=sr_1_1?ie=UTF8&qid=1516748559&sr=8-1&keywords=Nobody+Knows+von+buseck
Social media links:
facebook.com/craigvonbuseck
google.com/+CraigvonBuseck
linkedin.com/in/craigvonbuseck/
Follow me on social media!