Meet author Kaye Schmitz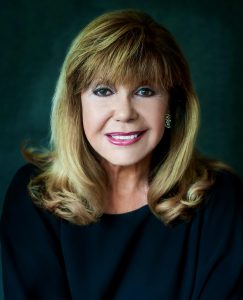 Kaye Schmitz is the author of the award-winning novel, The Consort Conspiracy, A Covington Family Mystery. Active in the writing community, she is a member of the Florida Writers' Association, Sisters in Crime, and International Thriller Writers. She is also an active speaker and teaches a writers' workshop titled, "We All Have a Story to Tell." Ms. Schmitz makes her home in St. Augustine, FL where she lives with her husband, Michael.
Tell us about your newest book.
On the eve of an international G7 Summit, event coordinator Mattie Maguire discovers that the small North Carolina town of Sinclair Station, home to her family for four generations, is more than simply a picturesque setting. The century-old estate, Clairmont Place, site of the upcoming meeting, is also the center of a decades-old mystery and political conspiracies involving ruthless foreign infiltrators that together, result in a series of death threats. And Mattie's beloved grandparents are trapped in the middle of them.
As Mattie struggles to protect her family and ensure a safe event for the most important leaders in the world, she uncovers secrets that endanger her own life as well. The key, Mattie believes, to eliminating the external dangers and protecting those she loves, is to locate Clairmont Place's rightful heir, hidden away for decades after the murder of his father. But will the true owner's return to his childhood home put his life in danger as well?
What inspired you to write On Deadly Grounds?
So far, my stories have been inspired by real life events in history and this one is no different. My inspiration was the 1929 Beverly Hills murder of Ned Doheny, supposedly by his male secretary, who then turned the gun on himself. Forensics at the crime scene didn't match up with the story told by those in the house at the time, so to this day, there is still speculation about who did the actual shooting…or if a third person was involved who shot both of them. My husband and I visited the mansion grounds several years ago and the story intrigued me so much, I had to write about it.
How would you describe this book to someone in a 30-second blurb?
When she is hired to manage an international meeting at the hundred-year-old mansion, Clairmont Place, just twenty-two miles east of Asheville, NC, Mattie Maguire discovers that the house she has loved all her life harbors secrets that could prove deadly to her and her family.
What genre do you focus?
Suspense/Mystery, with a large dose of history
Who is your main character, and how did you choose that name?
The main character is Mattie for Matilda) Maguire. I believe she chose me—just popped up and said, "Pick me for the story you're writing."
What is your work schedule like when you're writing a book?
I'm in my office every day, researching and writing—sometimes two to three hours a day, sometimes eight to ten. Depends on what characters are talking to me and how much they have to say.
What is the hardest part of being an author?
The mind talk that tells me everything I write is garbage.
What's the best part of your author's life?
Making my own schedule and taking as much—or as little—time as I want to spend on it on any given day; communicating with my readers and filling them in on how the process is going.
What's one unusual fact about you?
I am a former award-winning ballroom dancer
How have you changed or grown as a writer?
I just finished my third book, titled The Road Remembered, which I describe as "A story of humanity set against the atrocities of World War II." I consider it Band of Brothers meets The Nightingale. The thing that's different about this book was described by one of my early readers who said, "I could see the scenes in your first book, but I felt them in this book." So, the answer is, I am now writing not only from the heart, but also from the soul.
What is your favorite pastime?
My standing Monday night movie dates with my husband, followed closely by planting spring flowers in a myriad of colors.
Do you have other books? We'd love to know.
My first book was The Consort Conspiracy, a dual timeline that takes place two hundred years apart, where modern day Kate Covington solves not only a two-hundred-year-old murder, but also discovers who killed her own mother. And, as mentioned earlier, I recently finished my third book, The Road Remembered.
What are you working on now?
Next week, I plan to go back to a sequel to the first book, where Kate Covington attends a wedding of one of her distant cousins and helps solve the murder of the cousin's mother from thirty years earlier.
Website:    www.kayedschmitzauthor.com
Link to book:  Don't have it yet; so far, described on my website
Social media links:
Instagram:        https://www.instagram.com/kayedschmitz/
Facebook:       https://www.facebook.com/kayeschmitzauthor/
Twitter:           @kayedschmitz
Follow me on social media!