Meet author Jackie M. Johnson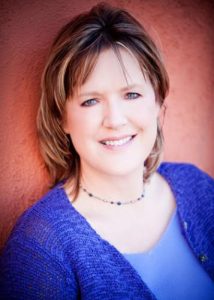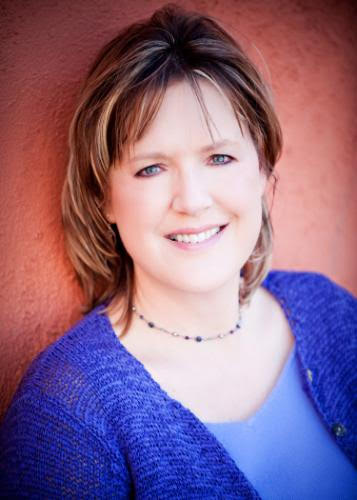 Jackie M. Johnson is an author and blogger who inspires readers worldwide with practical help and biblical hope to grow a better life. Jackie is the author of the popular Power Prayers for Women, the helpful breakup recovery book,  When Love Ends and the Ice Cream Carton Is Empty and the inspiring Praying with Power When Life Gets Tough. She blogs at www.jackiejohnsoncreative.com and Living Single on Dr. James Dobson's Family Talk website.
Tell us about your newest book.
Praying with Power When Life Gets Tough is my most recent book. It's a helpful resource for people going through challenging times. When you're stressed or depressed—or you feel like giving up—you can find encouraging stories and powerful prayers that will speak to your need.
The book is arranged so you can turn to the topic you need at the moment, or read it from beginning to end. Some of the issues covered in the book include: When Life is a Mess, When You Feel Like Giving Up, When You're Busy and Stressed, When You Have Health Concerns, When You Have Relationship Issues, and When You Feel Distant from God. I want people to know that prayer is powerful because God is powerful. Hope and help are just a prayer away.
What genre do you focus on and why?
I write nonfiction books. I want to help people "grow a better life." And, that means not only knowing more about who God is but also experiencing firsthand how He helps us in our daily lives. I want people to know the power available to them that God provides. He helps us to love better, forgive when we don't feel like it, and have the strength to live this hard and messy life with contentment and joy.
Two of my books have been on the topic of prayer. One book was for single and single again readers on how to get over a relationship breakup.
Why do you write? What drives you?
Most people are busy and stressed. They want to have a better life, more joy, a loving family, and so much more. But often they get swept away in the busyness of life and get emotionally and spiritually parched.
Through my books and blogs, I want to offer a cold glass of water to desert-dry hearts. I want to bring hope and encouragement to life-weary souls and point them to God—and all He offers us. Love. Joy. Peace. Power for living. Healing. Wisdom. Courage. Fortitude. A New Perspective. Eternal Life. And, so much more. I write for singles. I write for women. I write for anyone who needs hope and joy.
What is the hardest part of being an author? Why?
For me, one of the hardest things about being an author is finding time to write. I have a full-time job and I am an author and blogger. I also do all of my own marketing, social media and PR. As most authors know, we wear many hats to write and promote our books.
I've learned that it's not about finding time, but about making time for writing. It's about choices. Generally, what I do is: work all day at my full-time job, come home and eat dinner, relax for a bit, and then I choose to get myself in the chair in front of my computer and write—even if it's for a short time.
What's the best part of your author's life? Why?
The best part of my author life is helping readers to know our amazing and loving God more, and inspire them to have more hope and joy, courage and confidence in their daily lives. I also enjoy expressing my creativity and changing the world with words.
What are you most proud of?
In addition to the English language, all of my books are also translated into Portuguese. One is in Mandarin Chinese, Spanish, and soon Afrikaans. It makes my heart happy to know that people all over the world can learn more about God, and find heart healing and hope through my writing.
What is your favorite pastime?
It's hard to pick just one! I love to write, read, go to movies, be out in nature and do nature photography, travel, and spend time with friends and family.
Do you have other books?
Yes! Power Prayers for Women, which offers inspiring content and short, starter prayers for 21 areas of a woman's life—like praying for your family, your emotions, your dreams and goal, your job, your church, your nation and more. Each prayer is derived from Scripture, so you'll be "praying the Word," the most powerful way to pray.
My other book is a helpful breakup recovery resource for single or single again readers called, When Love Ends and the Ice Cream Carton Is Empty. This book provides practical help and biblical insight to help you get out of emotional darkness and into the light of a brighter and better future.
What are you working on now?
I write a blog called "Living Single" for singles of all ages on Dr. James Dobson's Family Talk website: https://www.drjamesdobson.org/blogs/living-single-blog
I am also working on a book proposal for my next nonfiction book. Someday I would love to write fiction and a screenplay.
Website: www.jackiejohnsoncreative.com
Link to book:
Praying With Power When Life Gets Tough:
https://www.amazon.com/Praying-Power-When-Life-Tough/dp/0800727363/ref=sr_1_1?ie=UTF8&qid=1535075428&sr=8-1&keywords=praying+with+power+when+life+gets+tough
Social media links:
Facebook: Jackie M. Johnson – Author https://www.facebook.com/Jackie-M-Johnson-Author-188809573072/
Twitter: @jackiecreative https://twitter.com/jackiecreative
Pinterest: Jackie M. Johnson
https://www.pinterest.com/jackiecreative/?autologin=true
Instagram: jackiejohnsoncreative
Follow me on social media!