Jocelyn Green on faith and courage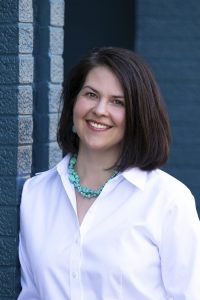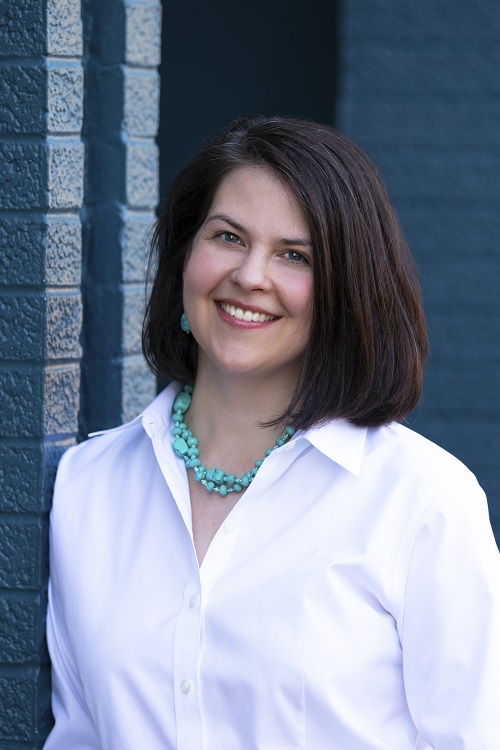 Jocelyn Green inspires faith and courage as the award-winning and bestselling author of numerous fiction and nonfiction books, including The Mark of the King; Wedded to War; and The 5 Love Languages Military Edition, which she coauthored with bestselling author Dr. Gary Chapman. Her books have garnered starred reviews from Booklist and Publishers Weekly, and have been honored with the Christy Award and the Golden Scroll Award.
Tell us about your newest book.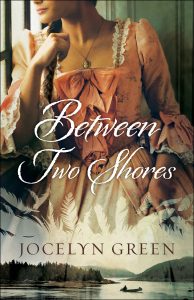 The daughter of a Mohawk mother and French father in 1759 Montreal, Catherine Duval would rather remain neutral in a world tearing itself apart. Content to trade with both the French and the British, Catherine is pulled into the Seven Years' War against her wishes when her British ex-fiancé, Samuel Crane, is taken prisoner by her father. Samuel claims he has information that could help end the war, and he asks Catherine to help him escape.
Peace appeals to Catherine, even if helping the man who broke her heart does not. But New France is starving, and she and her loved ones may not survive another winter of conflict-induced famine. When the dangers of war arrive on her doorstep, Catherine and Samuel flee by river toward the epicenter of the battle between England and France. She and Samuel may impact history, but she fears the ultimate cost will be higher than she can bear.
What genre do you focus on and why?
I have written just as much nonfiction as historical fiction, but for the purpose of this interview, I'll talk about why I write historical novels. History still matters today. We can learn so much from the people who lived before us, and how they shaped and were shaped by the events of their generations. Not only can we find inspiration from them, but also a much better perspective as we look at the world today. Unfortunately, so often, history is distilled into a list of dates and names—not interesting at all. The vehicle of historical fiction allows us to explore segments of the past through the lens of the people who lived it. We get to explore the full spectrum of the human condition through the novel. Personally, I love learning while being entertained with drama, and studies show that when we're curious about something—such as what will happen to our heroine in the next chapter—we're far more likely to remember surrounding details, such as the historical context. To me, that's the icing on the cake. When readers care about characters and learn about history at the same time, I'm thrilled.
Who is your main character, and how did you choose that name?
My main character is Catherine Stands-Apart Duval. She's half-French and half-Mohawk, so I chose Catherine for her Christian name, which was a traditional name for French-Canadian colonists in the 18th century. Her surname of Duval was also common among the French-Canadians and easy for English-speaking readers to pronounce. Stands-Apart is Catherine's Mohawk name, given to her by her Mohawk mother to describe her personality. She was never content to go along mindlessly with a group, but wanted to do things her own way.
What does a day in your writing world look like?
The day always starts with Bible reading and prayer journaling with breakfast and tea. After that, it's time to take care of the rest my family. Pack a lunch for my husband, get the kids up and settled into school. We homeschool, but the kids do their lessons online quite independently. I make sure they have the help they need from me in the morning, and then I will typically go to my office to work. When I'm a few months away from deadline, I try to clock six hours of writing in per workday, although sometimes I get done earlier than that. If I'm between deadlines, I spend a lot of time reading, cooking, and doing typical mom/wife type things.
What is the hardest part of being an author? Why?
The hardest part is time management. There is always something else I could be doing instead of writing. I have to choose to make writing a priority in my day if I'm going to have any hope of meeting my deadlines.
What's the best part of your author's life? Why?
The best part is connecting with readers! They are the reason I write. Hearing that God used anything I wrote to touch them somehow is such a blessing.
What is your favorite pastime?
Reading! There's nothing else I love more than that. But I also go in phases of enthusiasm for gardening and baking.
Do you have other books? We'd love to know.
Yes. Between Two Shores is my seventh full-length novel and my sixteenth book over all. You can learn more about all of my titles on my Website: https://www.jocelyngreen.com/books
What are you working on now?
I'm currently working on another novel for Bethany House. This one is set in Chicago in 1871, so it covers the Great Fire. It will release in February 2020.
Website: www.jocelyngreen.com
Link to book: https://www.jocelyngreen.com/books/fiction/between-two-shores
Social media links: www.facebook.com/jocelyngreenauthor www.twitter.com/jocelyngreen77 www.pinterest.com/jocelyngreen77 www.goodreads.com/JocelynGreen
Follow me on social media!