Acknowledging Words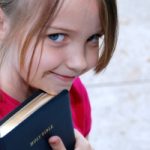 "Let us acknowledge the Lord; let us press on to acknowledge him. As surely as the sun rises, he will appear; he will come to us like the winter rains, like the spring rains that water the earth," Hosea 6:3.
I must admit that it's been a long time since I've read Hosea. It's the story of God's relentless love for sinful man, and that time in history sounds a lot like today.
Israel had turned away from God. Sexual sin, homicide, theft, and all kinds of wickedness ran rampant. Sound familiar? The story shows God's agony over His children and implores them to return to Him. "I have been the Lord your God ever since the land of Egypt; you know no God but me, and besides me there is no savior," Hosea 13:4.
But God gave Hosea a tough task—to marry a promiscuous woman and be faithful even when she was not. He "shows" as well as "tells" how Israel has been unfaithful to their God so that they would understand how betrayal feels.
So what? Hosea begs his people to "acknowledge the Lord" and keep on acknowledging Him. So should we!
In this ever-secular society, it's easy to shrink back from acknowledging the Lord, His ways or share His truth, the work He is doing in your life, or even what He would think of a governmental decision or a movie or a song or the curriculum our children are being taught. Like those Old Testament believers, we are tasked to use our words to acknowledge the Lord, whether in a conversation or in our writing. We must. If we don't, what will prevent us from becoming like Israel, a people lost and forsaken.
So whenever you get the opportunity to acknowledge God, seize it like your life depended on it. Because it does.
How do you acknowledge the Lord in every day circumstances?
Follow me on social media!