What an Adventure!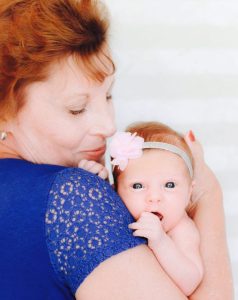 I recently returned from visiting my family in South Africa. It was an amazing trip, full of love and laughter, new baby cuddles and little girl giggles. Seeing my daughter mother her four girls and watching my wonderful son-in-law be the daddy that I always dreamed of for my grandchildren was just plain thrilling.
For five weeks we enjoyed holiday fun, tea parties, story time, and lots of playtime. We got to go on lots of adventures and enjoy special times together. But before I knew it, I was returning to the States—and missing my granddaughters tremendously.
Yet I count my blessings; I'll name them one by one.
I get to Skype with them and WhatApp text and sometimes even call. I send them Valentine's and we enjoy lots of fun over the internet.
In today's world of families spread all over the globe, it's a blessing that we can get there in just a day and a half instead of the several week voyage by ship or not seeing them at all.
My daughter has blessed me with not one but four beautiful granddaughters, all born in South Africa. I'm so glad I get to see them through Skype.
And I get to come home to a beautiful home, a wonderful part of the world, great friends, and an amazing life with a loving husband and all the blessings of being his wife and companion.
Life is good. I am blessed, and I find joy in all that God has done!
How about you? What blessings has the Lord given you lately? I'd love to know.
Follow me on social media!