Books & Awards
Peyton's Promise
book 3 of the Thousand Islands Gilded Age series
Summer 1902
Peyton Quinn is tasked with preparing the grand Calumet Castle ballroom for a spectacular two-hundred-guest summer gala. As she works in a male-dominated position of upholsterer and fights for women's equality, she's persecuted for her unorthodox ways. But when her pyrotechnics-engineer father is seriously hurt, she takes over the plans for the fireworks display despite being socially ostracized.
Patrick Taylor, Calumet's carpenter and Peyton's childhood chum, hopes to win her heart, but her unconventional undertakings cause a rift. Peyton has to ignore the prejudices and persevere or she could lose her job, forfeit Patrick's love and respect, and forever become the talk of local gossips.
Check out Peyton's Promise trailer (and share)
~ ~ ~
Book four of the Thousand Islands Brides novellas

Literary Titan Silver Book Award winner
Summer 1914
Colleen Sullivan has secrets as she joins her aunt on Comfort Island to work in the laundry and await the arrival of her betrothed. She loves to draw and dreams of growing in the craft. But tragedy strikes when her fiancé perishes in the sinking of the ocean liner RMS Empress of Ireland on his way to meet her. With her orphan dreams of finally belonging and becoming a wife and an artist gone, what will her future hold?
Austrian immigrant, Jack Weiss, enjoys being the island's groundskeeper and is smitten by the lovely Irish lass. But Colleen dismisses him at every turn, no matter how much he fancies her art, tries to keep her safe, and waters the blossoms of love. When Jack introduces her to the famous impressionist, Alson Skinner Clark, Colleen seems to find hope.
But rumors of war in Europe prod Jack to choose between joining his family's Austrian army and staying safe in the Thousand Islands to make a life with Colleen. Will she finally embrace his love for her, or will Jack lose the battle and join the war? With the Thousand Islands' summer ending, he hopes she will.
Selah Award Finalist and
Literary Titan Silver Book Award
Book three of the Thousand Islands Brides novellas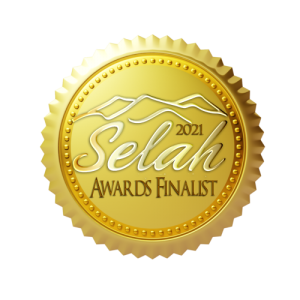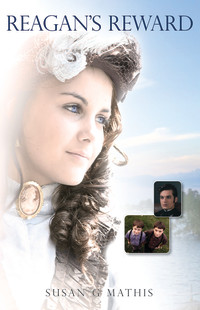 Summer 1912
Reagan Kennedy assumes the position of governess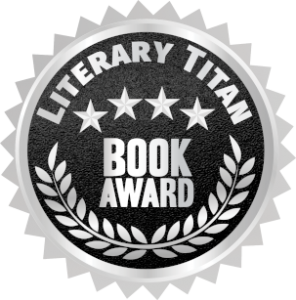 to the Bernheim family's twin nephews, and her life at Cherry Island's Casa Blanca becomes frustratingly complicated. Service to a Jewish family and tending to eight-year-old mischievous boys brings trouble galore.
Daniel Lovitz serves as the island's caretaker and boatman. When he tries to help the alluring Reagan make sense of her new world, her insecurities mount as her confidence is shaken―especially when she crosses the faith divide and when Etta Damsky makes her life miserable. As trouble brews, Daniel sees another side of the woman he's come to love.
~ ~ ~
Illumination Book Awards Silver Medal Winner and Literary Titan Gold Book Award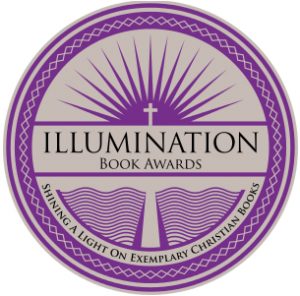 Book 2 of the Thousand Islands Gilded Age series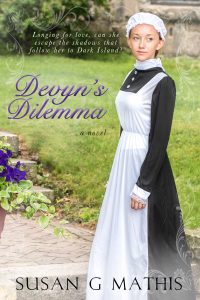 1910, Thousand Islands, New York. Others may consider The Towers castle on Dark Island an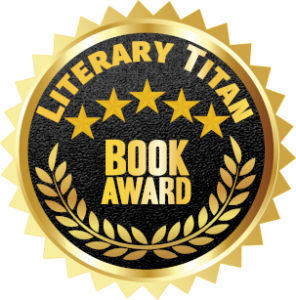 enchanting summer retreat, but to Devyn McKenna, it's a prison. Yet as she works as a maid for Frederick Bourne, former president of the Singer Sewing Machine Company, her life blossoms under the kindness of his family and fascinating entrepreneurs such as J.P. Morgan, Thomas Lipton, and Captain Vanderbilt. But more than anything, the growing friendship of Mr. Bourne's valet, Brice McBride, begins to pry away the painful layers that conceal Devyn's heart.
Brice is drawn to the mysterious Devyn even though he's certain she's hiding a secret, one far more dangerous than the clues they find in The Towers that hint of a treasure on the island. When Devyn is accused of stealing Bourne's investment in Vanderbilt's New York City subway expansion, he might not be able to protect her.
~ ~ ~
Winner of the American Fiction Award and the Readers' Five Star Favorite Award!
Book two of the Thousand Islands Brides novellas
Available on Amazon
Sara ​O'Neill, works as an
assistant pastry chef at the magnificent Thousand Islands Crossmon Hotel where she meets precocious, lovable, seven-year-old Madison and her charming father and hotel manager, Sean Graham. But Jacque LaFleur, the pastry chef Sara works under, makes her dream job a nightmare.
Sean Graham has trouble keeping his mind off Sara and Madison out of mischief. Though he finds Sara captivating, he despises LaFleur and misreads Sara's desire to learn from the pastry chef as affection. Can Sean learn to trust Sara and can she trust herself to be an instant mother?
~ ~ ~


The Gilded Age comes to life in this first installment of the Thousand Islands Series!
Katelyn Kavanagh's mother dreamed her daughter would one day escape the oppressive environment of their Upstate New York farm for service in the enchanting Thousand Islands, home to Gilded Age millionaires. But when her wish comes true, Katelyn finds herself in the service of none other than the famous George Pullman, and the transition proves anything but easy.
Thomas O'Neill, brother of her best friend, is all grown up and also working on Pullman Island. Despite Thomas' efforts to help the irresistible Katelyn adjust to the intricacies of her new world, she just can't seem to tame her gossiping tongue—even when the information she's privy to could endanger her job, the 1872 re-election of Pullman guest President Ulysses S. Grant, and the love of the man of her dreams.
~ ~ ~
Christmas Charity
National Indie Excellence Award Finalist and
Readers' Five Star Favorite Award!
Available on Amazon 
Susan Hawkins and Patrick O'Neill find that an arranged marriage is harder than they think, especially when they immigrate from Wolfe Island, Canada, to Cape Vincent, NY,  just a week after they marry—with his nine-year-old daughter, Lizzy, in tow.
Can 23-year-old Susan Hawkins learn to love her 49-year-old husband and treat her angry stepdaughter with charity? With Christmas coming, she hopes so.
~ ~ ~
National Indie Excellence Award Finalist and
Readers' Five Star Favorite Award!
Available on Amazon
An 1850s Irish immigrant and a 21st-century single mother are connected by faith, family, and a quilt. Will they both find hope for the future?
After struggling to accept the changes forced upon her, Margaret Hawkins and her family take a perilous journey on an 1851 immigrant ship to the New World, bringing with her an Irish family quilt she is making. A hundred and sixty years later, her great granddaughter, Maggie, searches for the family quilt after her ex pawns it. But on their way to creating a family legacy, will these women find peace with the past and embrace hope for the future, or will they be imprisoned by fear and faithlessness?
~ ~ ~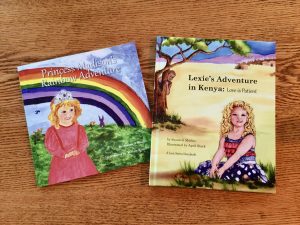 …and she has several works in progress, so sign up for her newsletter and stay in touch!
Follow me on social media!