Meet author Adria Wilkins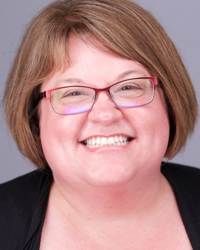 Award winning author Adria Wilkins has an accounting degree from Western Kentucky University. She and her husband, Erik, live in Northern Virginia and have three children Katie, Blake, and Anthony. Her first grandbaby, Thomas will be born in January 2020. Adria enjoys telling a story, adding sprinkles of joy and a few extra dollops to liven it up. After suffering the unthinkable – death of three-year-old Blake, she found that Jesus sustains, and evens surprises His followers with joy.
Tell us about your newest book.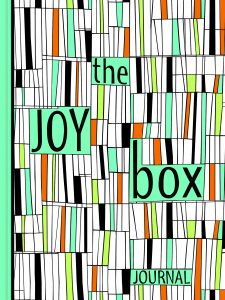 The Joy Box Journal includes forty devotions with journaling prompts, an assemble-it-yourself box and notepads. Jot down joy moments, blessings, and the things you want to always remember and keep them in your joy box for loved ones to read.
What inspired you to write your book?
The Joy Box Journal started in the beginning of my son, Blake's life. Blake was born with multiple medical problems. I poured my heart out to God and wrote during my journey of grief and trusted God to give me joy during the hardest thing a mother could ever go through.
How would you describe this book to someone in a 30-second blurb?
The Joy Box Journal is 40 devotions, questions to journal, and a unique feature is there is a box in the front of the book, and six, small, note pads in the back of the book. A joy box note question is given at the end of each devotion. The reader writes the answer on the note pad and places the note in the box. The box and journal are designed to give to the next generation to let them know what has brought you joy.
What genre do you focus on and why?
I enjoy writing devotions because people are so busy and want a quick read. I want the quick read to be something inspirational and thought provoking for them to think about during the day.
Why do you write?
I love to write about everyday adventures. I love discovering unique things in God's creation and sharing those in daily devotions to inspire people to be on the lookout for joy.
What's the best part of your author's life?
The best part of being an author is seeing how God uses one idea of inspiration and after research and spending time in God's Word it becomes a devotion to encourage others.
What's one unusual fact about you?
I was a cheerleader and captain of the squad in 8th and 9th grade at a Christian school.  I always wanted to be a police officer or work for the FBI.
How have you changed or grown as a writer?
I have learned a lot about myself during my marketing campaign leading up to the release of The Joy Box Journal. I have learned that I get nervous speaking and being on camera. I have and am still relying on God to take the jitters away and give me a newfound desire to share joy with the world.
What is your favorite pastime?
I love to take naps and listen to Christian music.
What are you working on now?
I am working on four book proposals to send to my publisher in 2020.
Website: https://www.joyboxstories.com/
Link to book: Amazon: https://www.amazon.com/Joy-Box-Specialty-Journal/dp/1633262103/ref=sr_1_2?keywords=joy+box+journal&qid=1575427791&sr=8-2
Barnes and Noble: https://www.barnesandnoble.com/w/the-joy-box-adria-wilkins/1130406375?ean=9781633262102
Social media links:
https://www.facebook.com/adria.wilkins
https://twitter.com/joyboxstories
https://www.instagram.com/joyboxstories/
Follow me on social media!