Liz Tolsma on WWII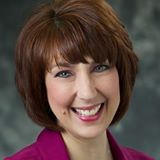 Bestselling author Liz Tolsma has penned several WWII novels, prairie novellas, and an Amish novel. She's also a popular speaker and a freelance editor. She shares her Wisconsin home with her husband and their two daughters. Their grown son serves as a U.S. Marine. When she's not in front of her computer, she enjoys walking, reading, working in her perennial garden, kayaking, and camping with her family.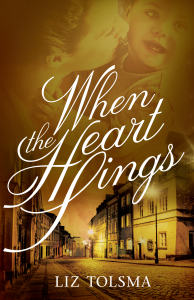 Tell us about your newest book.
The Nazi's force Natia and Teodor from their farm in Poland to a labor camp where they are separated. When Natia is chosen to be the housekeeper for the camp's overseer, she is able to go by the factory where Teodor is housed and sing to him in order to pass messages. But the situation grows more dangerous when a Jewish orphan arrives on the doorstep. Natia is determined to raise him, but if her German captor discovers her secret, both she and Teodor may have to pay the ultimate price.
What genre do you focus on and why?
I love WWII, because it is such a fascinating and important time in history. My generation, my children's and grandchildren's generations don't know true fear, hunger, or persecution, but it's something we need to understand. We have to recognize the price our freedom cost so many.
Why do you write? What drives you?
In one word, God. He plants these stories in my head. I can't get rid of them until I write them. I write because I cannot NOT write. And because I love it.
Who is your main character, and how did you choose that name?
My main characters in this book are Natia and Teodor. It's difficult to write stories set in other countries, because the names can be very complicated to pronounce. I don't want to trip up my readers, so I pick names that are authentic to that language but that are also able to be pronounced. The child in the book, however, does have a very special name. You'll have to read the book to find out why.
What does a day in your writing world look like?
I usually spend the morning writing. My goal is to write a 2000 word chapter each day. The afternoon then consists of marketing and editing for clients.
What is the hardest part of being an author? Why?
The hardest part is the marketing. I don't enjoy it, and I don't have a background in it. I've struggled at times with the learning curve, but I think I'm getting the hang of it.
What's the best part of your author's life? Why?
Writing! Because I love to do it. I create my characters, put them in situations, and watch the story play out in front of my eyes. I just write what I see in front of me.
What is the craziest thing you've experienced as an author?
The first time a stranger recognized me. She got all excited and asked to take a picture with me. It was a surreal experience.
What are you most proud of?
I'm most proud of just being published. Lots of people say they want to be authors. Very few actually write books. Even fewer get published.
What is your favorite pastime?
Hmm, it would have to be between reading and gardening. I love doing both of them.
Do you have other books? We'd love to know.
My first Amish novel, The Amish Widow's New Love, released in May. My first romantic suspense releases in June 2019, and my next WWII in August 2019.
What are you working on now?
Right now I'm cleaning up the first draft of The Pink Bonnet, my romantic suspense. That's due soon, and then I have to clean up the first draft of my next WWII novel, with the working title The Music Within.
Website: www.liztolsma.com
Link to book: https://www.amazon.com/When-Heart-Sings-Music-Hope-ebook/dp/B07FKF949B/ref=sr_1_1?ie=UTF8&qid=1538601026&sr=8-1&keywords=When+the+Heart+Sings
Social media links:
Facebook: https://www.facebook.com/liz.tolsma.9
Twitter: https://twitter.com/LizTolsma
LinkedIn: https://www.linkedin.com/in/liz-tolsma-64992ab7?trk=hp-identity-name
Pinterest: https://www.pinterest.com/liztolsma/
Instagram: https://www.instagram.com/authorliztolsma/
Book Trailer: https://www.youtube.com/watch?v=aaj5gp7Yvk4
Newsletter: http://eepurl.com/GDk4D
Follow me on social media!