Meet Donna Schlachter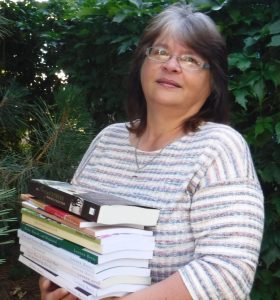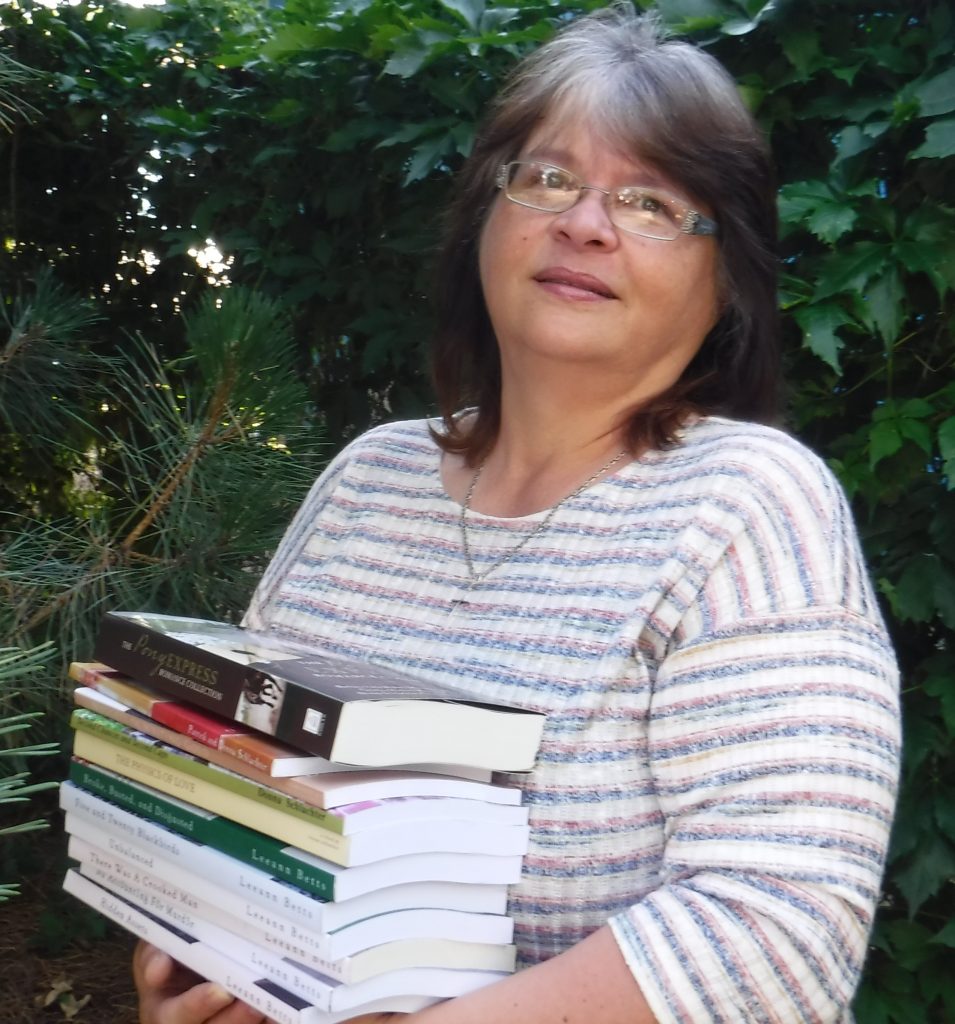 Donna lives in Denver with husband Patrick. She writes historical suspense under her own name, and contemporary suspense under her alter ego of Leeann Betts. She is a member of American Christian Fiction Writers and Sisters In Crime; facilitates a critique group, and teaches writing classes. Donna ghostwrites, edits and judges writing contests. She loves history and research, and travels extensively for both.
Tell us about your newest book.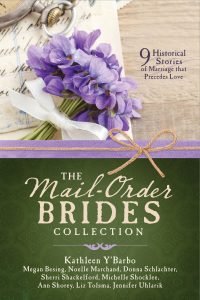 Mail-Order Brides contains nine historical novellas featuring nine women who chose marriage before love. In my story, A Train Ride to Heartbreak, John Stewart needs a wife. Mary Johannson needs a home. On her way west, Mary falls in love with another. Now both must choose between commitment and true love.
What genre do you focus on and why?
I love both historical and contemporary, but historical suspense is my passion. I am intrigued with how police and detectives solved mysteries before and just as the beginning of the onset of traditional forensic techniques.
Why do you write? What drives you?
I write because the stories are in there, and I feel that if they don't come out, I'll burst. I guess that's the impetus, but over the years, I've figured out that getting these stories out is also a form of discipline for me, as I listen to God's voice and try to be faithful to transcribe what He's saying. The more I do that, the better I get at listening to His voice in other areas of my life.
Who is your main character, and how did you choose that name?
My main characters are Mary Johannson and John Stewart. For the plotline to work, I needed a common name, so Mary and John fit. Since Mary is coming from Pennsylvania, I chose a more European name, and for John—well, I liked the name Stewart.
What does a day in your writing world look like?
On any given day in my writing world, I could be plotting out a new book; writing a synopsis; preparing a proposal; writing the book; or editing the book. I might also be preparing a proposal to teach at a writer's conference; traveling for research; reading a book or watching a movie for research; or organizing my files. When I'm ready to independently publish my books, I could be designing a cover or formatting an interior. And around the first of each month, generally I spend the better part of a day preparing my blog posts for the rest of the month.
What is the hardest part of being an author? Why?
I think the hardest part of being an author is the rejection. By editors and publishers. By folks at the book table at a conference who choose not to buy. By readers who don't like a book. By contest judges who don't get the story. None of us likes rejection, but I have to keep reminding myself that it isn't me they're rejecting, and it isn't my characters—who I love—or my stories. It's the message—and if I'm not effectively communicating that message—that God is about second and third and fourth chances—then I need to listen better.
What's the best part of your author's life? Why?
I think the best part of being an author is the freedom to visit places in my stories that nobody has ever been before, to be the first person to hear and see the story God is dictating for me, because that's what I really believe, and it's what I pray as I sit down each day to write. God, keep my ears open, my heart humble, and my fingers nimble as I transcribe the story You're about to dictate. And thank You for letting me be the first person to see and hear this story. In Jesus' name, Amen.
What is the craziest thing you've experienced as an author?
I once had a book signing in Estes Park, and near the end, a young girl walked in, saw my books, pointed to one on writing, and said, "I've read that book, and it's great." We talked a bit, and I asked if she'd seen my posts on Facebook or Twitter about the signing, and she said, "I live in Texas, and we're only here for today. I just stopped in because I love books." Now, is that a God thing or what? To bring this girl from Texas to encourage me on the only day she was in town, and the only day I was going to be there.
What are you most proud of?
I'm so proud of my husband Patrick, because he believed in me before anybody else did. He supported me and the cost of going to conferences, of buying books on craft, of traveling to do research. And even now, when I say, "I've got a story idea", he smiled and says, "So, when's our next trip?" I thank God for him every day" because I know that not every female writer has such a strong support system.
What is your favorite pastime?
Watching movies. Reading. Travel. Petting my cats. And not always in that order.
Do you have other books? We'd love to know.
I do. I have a number of books, including devotionals, books on writing, as well as my contemporary cozy mystery series under my pen name. And that's just the published ones. I also have about a dozen novels and novellas that my agent is shopping around for me.
What are you working on now?
Right now I am editing a novella for a Barbour Books collection called MISSadventure Brides which will come out in 2019. My contribution is Detours of the Heart, and is set in Albuquerque at The Alvarado Harvey House Hotel. My characters are a tour guide and a driver for the Indian Detours, and the story includes, besides the romance, a counterfeit Indian jewelry scheme.
Website: www.HiStoryThruTheAges.com Sign up for my free quarterly newsletter and receive a free ebook
Link to book: http://amzn.to/2p8rKpE
Social media links:
Blog: www.HiStoryThruTheAges.wordpress.com
Facebook: www.Facebook.com/DonnaschlachterAuthor
Twitter: www.Twitter.com/DonnaSchlachter
Books: Amazon: http://amzn.to/2ci5Xqq and Smashwords: http://bit.ly/2gZATjm
Follow me on social media!