Meet Carrie Fancett Pagels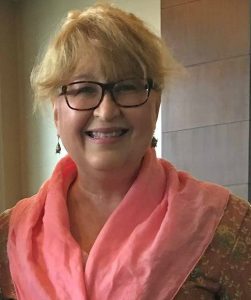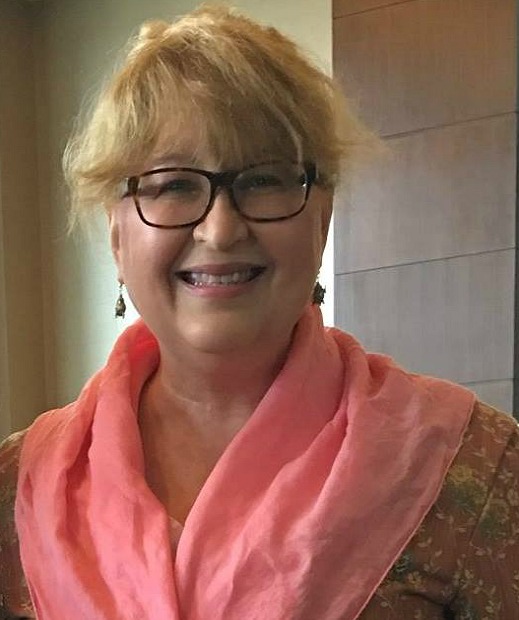 Carrie Fancett Pagels, Ph.D., is the award-winning author of fifteen Christian historical romances, including ECPA bestsellers. Twenty-five years as a psychologist didn't "cure" her overactive imagination! A self-professed "history geek," she resides with her family in the Historic Triangle of Virginia but grew up as a "Yooper," in Michigan's beautiful Upper Peninsula. Carrie loves to read, bake, bead, and travel – but not all at the same time! You can connect with her at www.CarrieFancettPagels.com.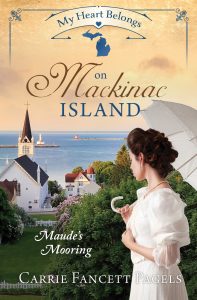 Tell us about your newest book.
My latest novel is My Heart Belongs on Mackinac Island: Maude's Mooring which earned a Romantic Times Book Reviews Top Pick in July, when it released! This story I consider a legacy book for me. It is set on Mackinac Island, which I love, at the turn of the century (in 1895) a time period I really enjoy, and I had the privilege of researching at the Grand Hotel, a gorgeous place! The hardcover releases from Thorndike in October!
My upcoming novella, "Love's Escape" is in The Captive Brides Collection (Barbour Publishing, October, 2017). This is a freedom story, with my heroine, Letitia, being conducted north on the Underground Railroad. Unfortunately, poor Lettie starts her journey in a coffin!
What genre do you focus on and why?
Christian Historical Romance. I love history, love romance, and love a spiritual story arc in fiction.
Why do you write? What drives you?
I write because God has called me to do so, and I do it to please Him. And, thankfully, He has given me joy for the journey! I was a psychologist for 25 years until my Rheumatoid Arthritis disabled me. I pictured myself writing after retiring when I was maybe 70 or so, but that timeline got moved up when I could no longer work.
Who is your main character, and how did you choose that name?
Maude Welling is named for my grandmother, Maude Carrie Williams Fancett, who was born in 1895 (which is why I picked that year for the story.)
What does a day in your writing world look like?
I have this habit of running laundry while writing – like almost always. I prefer to write outside on our deck. Since I live in Virginia, where I can do this for many months of the year, that's my favorite place to write, at our picnic table! With my physical impairments, I can only write for short periods of time. So, I'll write for maybe two half hours sessions in the morning and the same later in the afternoon, maybe three days a week. Any more than that and I'm risking increased pain. I also blog and of course have to respond to writerly things, so I'm on the computer for other things, too, in between and usually on alternate days.
What is the hardest part of being an author? Why?
There are so many authorly things I'd like to do that I'm physically unable to do. But I've been trying to work my way around them with God's help. For instance, two years ago I tried doing a research, book signing, research, and library speaking trip in just over a week and it nearly did me in! So, this past July, I promoted Maude's Mooring on Mackinac Island and in Northern Michigan and in the Upper Peninsula, but we stayed the whole month so that I could rest between speaking engagements, research, and book signings. That was much more manageable. And I do enjoy traveling for research.
What's the best part of your author's life? Why?
I'm a history geek and especially if it involves traveling to my home state of Michigan.
What is the craziest thing you've experienced as an author?
Crazy, in an excellent way, was having a planned single book signing at the Island Bookstore morph into three signings and eleven cases of books signed! That was amazing in the extreme!
What are you most proud of?
I'm very pleased with this novel! I thank God for my "Problem Child" manuscript turning out so beautifully in the end!
What is your favorite pastime?
I like to do beadwork. I also enjoy listening to audiobooks. And baking. And visiting cool places.
Do you have other books? We'd love to know.
Yes, I have eleven other books (novels, novellas, short story) in print and another upcoming four releases in collections (all from Barbour). I also have contributed to a nonfiction book and have an award-winning short story in a collection from Family Fiction.
What are you working on now?
I am writing "The Sugarplum Ladies" a novella in A Victorian Christmas collection which will release from Barbour in 2018.
Website: www.CarrieFancettPagels.com
Link to book: Links to purchase My Heart Belongs on Mackinac Island: Maude's Mooring (Barbour Publishing, July 2017)
Barbour Publishing http://www.barbourbooks.com/product/My-Heart-Belongs-on-Mackinac-Island,14733.aspx?Tab=Books&sj=0
Social media links: Website: www.carriefancettpagels.com
Blogs: Overcoming With God and Colonial Quills
SaveSave
SaveSave
by