Crystal Bowman on infertility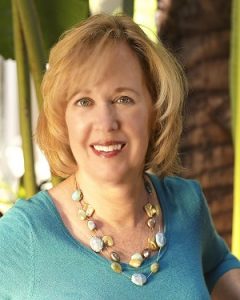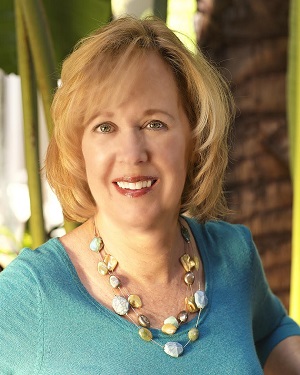 Crystal Bowman is a best-selling, award-winning author of more than 100 books for children. She has also written several nonfiction books for women. She writes lyrics for children's piano music and stories for Clubhouse Jr. Magazine. She enjoys being a mentor for MOPS (Mothers of Preschoolers), teaching at writers' conferences, and spending time with her seven grandkids.
Tell us about your newest book.
When my daughter-in-law Meghann Bowman spent five years going from one infertility doctor to another, she felt alone, discouraged, and isolated. She longed for support and encouragement from others, but this topic isn't you're your typical girlfriend conversation. She came to me and said, "We need to write a book!" Mothers in Waiting—Healing and Hope for Those with Empty Arms, is a collection of 30 stories from women ages 30-65, who have experienced infertility. The variety of women and stories allows us to reach a very broad audience. As one contributor wrote: infertility encompasses so much more than not being able to conceive. The book includes stories of miscarriage, adoption, IVF procedures, foster care, and more. The goal of the book is to let women know they are not alone in their painful journey to become a mom.  The contributors walk alongside each reader with sympathy and understanding, as well as offering hope from God's Word.
What genre do you focus on and why?
I am best known for my children's picture books, board books, Bible storybooks, and devotions for kids, so this book is outside of that genre. But it's still about a love for children and couples wanting to bring children into their home. My life has always centered around children, and this book fits with that.
Why do you write? What drives you?
I write because it's my passion and God-given gift. Writing for me is like breathing—I can't not write. I want my words to offer hope and encouragement, and most of all point readers to Jesus.
What does a day in your writing world look like?
For me, every day is different, and it depends on my current writing projects. If I am under a tight deadline or working on a major project, I might write 10-12 hours. Otherwise, I write a few hours almost every day. My writing world not only includes books, but also blogs, magazine articles, and short devotionals.
What is the hardest part of being an author? Why?
Keeping up with social media and marketing is time consuming, but it is necessary. I have hired someone to manage my website because I couldn't keep up with the technology and the demands of keeping it current.
What's the best part of your author's life? Why?
Touching lives and sharing God's love with my audience of readers. When I get an email from someone who says my words encouraged them—that's the best!
What is the craziest thing you've experienced as an author?
One time I was on staff for a writer's conference, and my email address was incorrect, so another Crystal Bowman keep getting all the group emails with details about the conference. She was not happy and sent some harsh emails in response. One of my friends who was also on staff figured out what was going on and we finally got things corrected. I sent an email to the entire staff letting them know those emails were not from me. I also contacted the "other" Crystal Bowman to apologize and she kindly replied. To this day, if she gets an email intended for me, she forwards it to me.
What are you most proud of?
That I can co-author books with my daughter and daughter-in-law.
What is your favorite pastime?
Spending time with my grandkids.
Do you have other books? We'd love to know.
My daughter, Teri McKinley, and I are co-authors for Our Daily Bread for Kids (Discovery House). We have several titles for different ages: Our Daily Bread for Kids(ages 6-12); Our Daily Bread for Preschoolers; and 6 board books under the brand: Our Daily Bread for Little Hearts. We also published M is for Manger (Tyndale), which has been a popular Christmas book.
What are you working on now?
I'm working on Our Daily Bread for Kids coloring and activity Easter book—so fun!
Website: www.crystalbowman.com
Link to book:
https://www.harvesthousepublishers.com/books/mothers-in-waiting-9780736975360
Social media links:www.faecbook.com/crystal.bowman
www.facebook.com/crystaljboman
www.christianchildrensauthers.com
Follow me on social media!