Meet Marie Sontag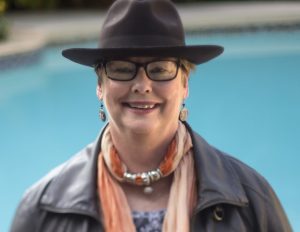 Marie Sontag loves learning, writing, and kids. These passions melded into a desire to write historical fiction for middle-grade and young adult readers. After earning a BA in social science, teaching middle school for over fifteen years, and completing a PhD in education, her focus was and still is to bring the past to life for today's youth.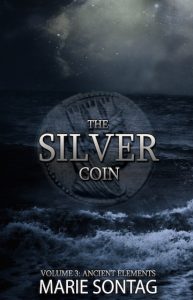 Tell us about your newest book.
My latest release, The Silver Coin, completed the trilogy, Ancient Elements, a series of middle-grade historical fiction novels set in ancient Mesopotamia. My current work in progress, a YA historical fiction novel tentatively titled Yosemite Discovered, grapples with tensions between Native Americans and gold prospectors during California's gold rush, leading to the whites "discovery" of Yosemite.
What genre do you focus on and why?
I love writing historical fiction for middle-grade and young adult readers. As New York Times bestselling author, Laura Elliott states, "historical fiction helps readers imagine, to contemplate what they might do in the difficult and often death-defying plotlines of past eras." What better way to engage youth, whose primary maturation goal is self-identity?
Why do you write? What drives you?
I've always had a hard time falling asleep. I recall how, at the age of six, I'd make up stories about Robin Hood to entertain myself before drifting off. In college I read Erik Erikson's book, Identity: Youth and Crisis. That's when I decided to teach middle school and/or high school. At that point, having recently solidified my own identity as someone fully known, forgiven, and loved by her Creator because of Jesus Christ, I dedicated my life to helping youth navigate the tumultuous waters of self-identity. Writing historical fiction extends my sphere of influence from the classroom to the space between the pages of a book and a reader's heart and mind. I can't think of anything more fulfilling than helping youth grapple with questions such as, who am I, why am I here, and where am I going through the vehicle of historical fiction.
Who is your main character, and how did you choose that name?
In Yosemite Discovered, my main fictional character is Daniel. I chose this name because it means God is my Judge, God rules me, and Judge of God. In this gold rush story, thirteen-year-old Daniel, an orphan from Illinois who travels with his guardian to California in 1846, must, by 1850, decide if he will follow the path of his guardian, the historical figure of James Savage. In 1851, Savage led the Mariposa Battalion into Yosemite Valley to rout out renegade Indians, resulting in the whites' discovery of Yosemite.
What does a day in your writing world look like?
My writing days are a frantic balance between spending every other afternoon with my three-year-old grandson when my daughter-in-love is at work, then writing and maintaining our household for two, which means occasionally cleaning, restocking the fridge when empty, and cooking. I typically spend four to eight hours a day honing my craft and setting words down on the page. Depending on the day's schedule, this happens either in the morning, the afternoon, and/or evening. Occasionally you'll find my light on at 2 a.m. if a story takes me there.
What is the hardest part of being an author? Why?
The hardest part of being an author is not letting my zeal for writing overshadow my higher priorities of my relationship with the Lord, my husband, kids, grandkids, and my personal physical health. I have to conscientiously pursue this balance because I have a very goal-oriented, type A personality. And writing is so much fun!
What's the best part of your author's life? Why?
Meeting and/or communicating with people who actually took part in events I've written about—such as Halina Butler, a Girl Guide, and member of the battalion in Warsaw during WWII, in which my main fictional character was a member, and Dr. Julian Kulski, a Boy Scout and participant in Warsaw's 1944 uprising, the subject of my book, Rising Hope.
What is the craziest thing you've experienced as an author?
The "chance" meeting I had with Halina Butler who read my book, Rising Hope. She told me she had actually been part of the Warsaw battalion, Zoshka, in which I placed my fictional character during the Poles' uprising against the Germans in 1944. After our "chance" encounter at a Polish festival, I then had the pleasure of having tea with her in her home and hearing more of her personal story.
What is your favorite pastime?
My favorite pastime is playing trains and reenacting scenes from The Land Before Time with my three-year-old grandson (he loves to pretend he's Red-Claw).
Do you have other books? We'd love to know.
My historical middle-grade novels comprise The Ancient Element series: The Bronze Dagger, The Alabaster Jar, and The Silver Coin. My first YA novel Rising Hope, is the first in the proposed series, Warsaw Rising.
What are you working on now?
I'm currently completing a YA historical fiction novel, Yosemite Discovered.
Website: http://www.mariesontag.com/
Link to book: https://www.amazon.com/Silver-Coin-Ancient-Elements/dp/1620067986/ref=sr_1_fkmr0_1?ie=UTF8&qid=1520069021&sr=8-1-fkmr0&keywords=The+siver+coin+marie+sontag
Facebook: https://www.facebook.com/AuthorMarieSontag
Twitter: https://twitter.com/profsontag
Pinterest: https://www.pinterest.com/maries3612/boards/
Author Video Channel: https://www.youtube.com/channel/UCm9UXzsMHSlzO5twS5ryIaw
Follow me on social media!