Meet historical author Vickie McDonough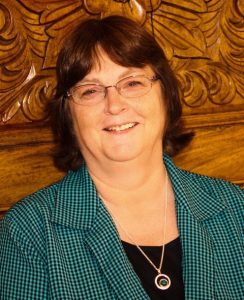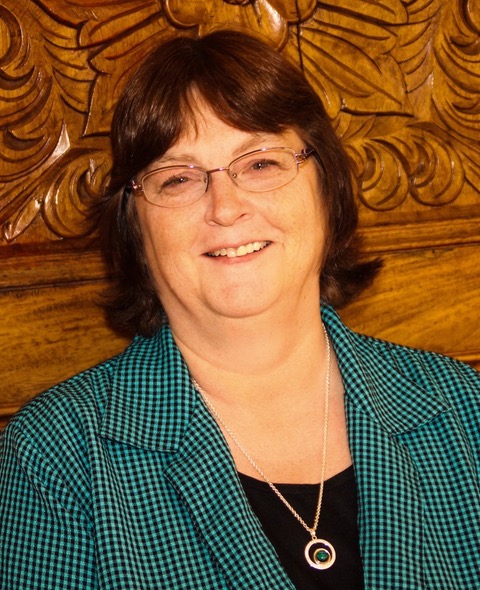 Vickie McDonough is the best-selling author of fifty Christian fiction books and novellas. She writes inspirational romance stories about ranchers, cowboys, lawmen, and others living in the Old West. Vickie's books have won numerous awards, including the Book Sellers Best and the Inspirational Reader's Award. Visit her website: www.vickiemcdonough.com
Tell us about your newest book.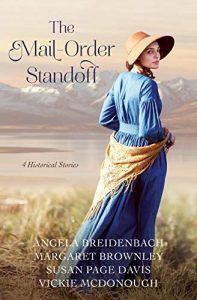 Mail-Order Standoff is about five mail-order brides who get cold feet once they meet the men they are to marry. We often read happily-ever-after stories about mail-order brides, but in truth, many of their lives were difficult and disappointing. Our brides do find happiness, but first, they experience second thoughts and put their poor grooms through the ringer.
What inspired you to write Twice the Trouble?
I thought it would be fun to write a story where identical twin brides refuse to tell their future husbands who is who until they get to know the men better and make sure they are honorable and trustworthy. The poor unsuspecting grooms are planning to marry the sisters on the day they arrive in town, but their plans are derailed. And it was never mentioned in the letters they exchanged that the sisters were a perfect match. I wrote this story just for the fun of it.
How would you describe this book to someone in a 30-second blurb?
Marriage plans are put on hold in the Old West when four mail-order brides have second thoughts.
What genre do you focus on and why?
Historical Christian romances set in the late 1800s. I've also been known to write a contemporary on occasion.
Who is your main character, and how did you choose that name?
In this story I have two heroines. Their names are Keeley and Katie Quinn, and I'm sure you can guess that they are Irish. When researching names, first I wanted truly Irish names, and then I just picked two names I liked that started with the same letter. Pretty simple.
What is the hardest part of being an author?
You have to be very self-disciplined. There are so many distractions these days with phones, TVs, computers, not to mention a husband and kids, as well as responsibilities at home. Also, when you work at home, people don't seem to respect your work time like they do if you're in a corporate office, so there tends to be more intrusions.
What's the best part of your author's life?
I get to work from home, and because of that, I was able to have my elderly mother live with us and was able to spend extra time with her before she died. I was also able to care for my granddaughter when she was small. And then I have been known to sneak out for lunch with a writer friend or two.
What's one unusual fact about you?
I always wear socks except for when I shower. I don't like going barefoot at all. So my socks go wherever I go.
What is your favorite pastime?
I enjoy doing crafts. I recently got a Cricut machine and am making t-shirts with designs and other things to sell in my Etsy store. I'm just getting started with it so there isn't much for sale yet, but here's my link: https://www.etsy.com/shop/vickiesvillage
Do you have other books? We'd love to know.
I've had 50 books and novellas published. Some of my favorites are:
The Texas Boardinghouse Brides
The Anonymous Bride
Second Chance Bride
Finally a Bride
Land Rush Dreams
Gabriel's Atonement
Joline's Redemption
Sarah's Surrender
Also, I have two non-fiction books:
Stained-Glass Mandalas
USA Word Find
What are you working on now?
I'm getting ready to start work on a novella that deals with someone getting a puppy for Christmas. That's the premise, and I can't really tell you more because I don't know the story yet.
Website: www.VickieMcDonough.com
Link to book: https://www.christianbook.com/the-mail-order-standoff/vickie-mcdonough/9781643522449/pd/522449?event=ESRCG
Social media links:
Newsletter sign-up: https://madmimi.com/signups/80262/join
Bookbub: https://www.bookbub.com/authors/vickie-mcdonough
Facebook: https://www.facebook.com/VickieMcDonough
Twitter: https://twitter.com/vickiemcdonough
Amazon Author Page: amazon.com/author/vickiemcdonough
Pinterest: http://www.pinterest.com/VickieMcDonough/
Heroes, Heroines, and History blog: http://HHHistory.com
Goodreads: https://www.goodreads.com/author/show/101317.Vickie_McDonough
Instagram: instagram.com/vickieamcdonough
Follow me on social media!