Happy 1st Birthday to Katelyn's Choice!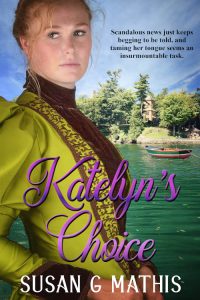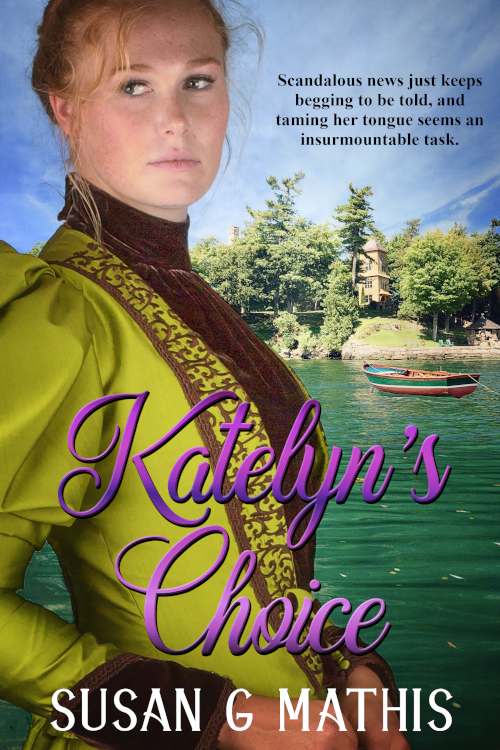 Horray! It's the first birthday of Katelyn's Choice, the first novel in my Thousand Islands Gilded Age series. It's gotten great reviews and recently won the Illumination Book Award bronze medal!
My second book, Devyn's Dilemma releases in a few weeks, on April 3.
I hope you enjoyed reading Katelyn's Choice and wrote a review. If not, please consider popping over to Amazon and writing a quick 2-3 sentence review. It's the best gift you can give any author.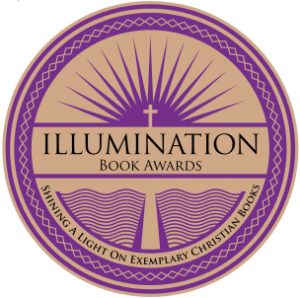 Here's the link: https://www.amazon.com/Katelyns-Choice-Susan-G-Mathis/dp/1946016721 and all you need to do is scroll down to "Customer Reviews," click on "Write a customer review" and give your opinion on the book. Thanks in advance for considering this.
For those who are new to my blog and haven't been introduced to Katelyn's Choice, here's a snapshot:
Katelyn Kavanagh's mother dreamed her daughter would one day escape the oppressive environment of their Upstate New York farm for service in the enchanting Thousand Islands, home to Gilded Age millionaires. But when her wish comes true, Katelyn finds herself in the service of none other than the famous George Pullman, and the transition proves anything but easy.
Thomas O'Neill, brother of her best friend, is all grown up and also working on Pullman Island. Despite Thomas' efforts to help the irresistible Katelyn adjust to the intricacies of her new world, she just can't seem to tame her gossiping tongue—even when the information she's privy to could endanger her job, the 1872 re-election of Pullman guest President Ulysses S. Grant, and the love of the man of her dreams.
I'd love for you to celebrate with me by purchasing a copy (it's still free through Kindle unlimited). You might also want to give it as a gift to someone who loves historical fiction or the Thousand Islands.
Thanks for joining me in the journey of discovering the Thousand Islands Gilded Age and all its wonders.
Follow me on social media!