Meet the Author: Crystal Bowman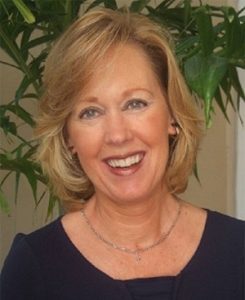 Welcome Crystal!
Here's her bio: Crystal Bowman is an award-winning author of more than 100 books for children. She also writes stories for Clubhouse Jr. magazine and lyrics for children's piano music. She has written for many popular series, such as Little Blessings, BOZ the Bear, I Can Read!, and Berenstain Bears. She and her daughter are co-authors of Our Daily Bread for Kids, Our Daily Bread for Preschoolers, Our Daily Bread for Little Hearts, and M is for Manger.
Tell us about your newest book.
Kids are full of questions—some silly and some serious. These two books feature kid-friendly questions and answers that are whimsical and educational, with a spiritual element gently woven into the text. Do Baby Bears Have Mommies? teaches children about God's animal kingdom. Does God Take Naps? teaches children about the person of God.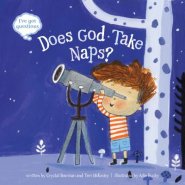 What genre do you focus on and why?
I write for children—everything from board books and picture books, to devotional books and Bible story books. My background is early childhood education and my heart is to reach kids for Jesus.
Why do you write? What drives you?
Writing is my passion. God created me with a desire to write and share His truth with children and their families. For me, writing is like breathing—it's something I have to do.
What does a day in your writing world look like?
It varies, depending on deadlines and how many projects I am currently working on. I make sure I get out of the house almost every day—even if it is going to the gym for an hour or going for a walk. On Wednesday mornings I have MOPS, so that day I give myself a break from the computer and spend more time out of the house.
What is the hardest part of being an author? Why?
Staying current on the market trends and needs, and also the need to network and promote through social media. Writing is only a portion of what authors do. Speaking, promoting, and blogging are time consuming, but necessary.
What's the best part of your author's life? Why?
Teaching children about God, and telling them that Jesus loves them and cares about them. When they learn that truth at a young age, it builds a foundation for the rest of their lives.
What is the craziest thing you've experienced as an author?
Having several of my books end up on the best sellers list. Only God can make that happen!
What are you most proud of?
A few years ago, my daughter started co-authoring some of my books. She is so talented and creative, and working with her has made me a better writer. I love seeing her name on my book covers along with mine.
What is your favorite pastime?
That's an easy one—spending time with my grandchildren.
Do you have other books? We'd love to know.
I have been writing for over 25 years and have written more than 100 books. I am thrilled to be writing children's books for Our Daily Bread, and I also love my pictures books with Tyndale. M is for Manger has been a popular title as well as My Grandma and Me.
What are you working on now?
More picture books for Tyndale and more board books for Our Daily Bread.
Website: www.crystalbowman.com
Link to books: https://www.christianbook.com/does-god-take-naps/crystal-bowman/9781496417411/pd/417412?product_redirect=1&Ntt=417412&item_code=&Ntk=keywords&event=ESRCP
https://www.christianbook.com/do-baby-bears-have-mommies/crystal-bowman/9781496417404/pd/417405?product_redirect=1&Ntt=417405&item_code=&Ntk=keywords&event=ESRCP
Social media links: https://www.facebook.com/crystaljbowman/
https://www.facebook.com/crystal.bowman.3958
http://christianchildrensauthors.com/
Follow me on social media!