Meet author Anne Greene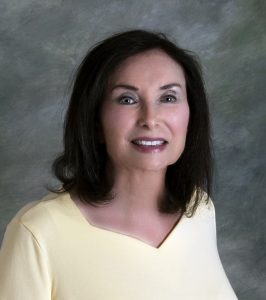 Anne Greene loves writing about alpha heroes who aren't afraid to fall on their knees in prayer and about gutsy heroines. Her Women of Courage series spotlights heroic women of World War II. Blast off with her Holly Garden, Private Investigator series. Enjoy her award winning Scottish historical romances. Anne hopes her stories transport you to awesome new worlds and touch your heart.
Tell us about your newest book.
Shadow of the Dagger is about a secret map to priceless treasure. Three people are murdered and one kidnapped to find the solution to the map. As Nicole Phillips seeks to find her kidnapped brother, she doesn't know whom to trust. No one is who they appear to be. All is deception.
A CIA analyst turns detective. To bring his brother's murderer to justice, CIA Intel Analyst, Josh Baruch puts his life on the line. Can he walk the tightrope between obeying the killers' instructions and bringing them to justice?
What inspired you to write Shadow of the Dagger?
I spent six months in Turkey and learned much about the history, culture, and life in Turkey and fell in love with the place. Shadow of the Dagger is set in Turkey.
How would you describe this book to someone in a 30-second blurb?
A woman in jeopardy turns detective while used as bait to capture a killer/kidnapper.
What genre do you focus on and why?
I love writing Suspense novels because the tension and action hold my interest. I love foreign settings because I learn and write about things people are unfamiliar with. I love historical books because I find that an excellent way to share history with readers who might otherwise not care about what shaped our world. So, I write Suspense and Historical Romance. I like Mystery books because I enjoy figuring out who done it. So, I write Contemporary Mystery.
Who is your main character, and how did you choose that name?
Nicole Phillips is a recently minted Archeologist. After a series of mysteries deaths, she travels to Turkey to assist her brother. She shares the limelight with Josh Baruch, a risk-taking CIA Analyst out to avenge the murder of his brother. Ian McKenzie, Nicole's deaf brother who knows the secret of the map and is kidnapped by the murderer, completes the trilogy of main characters.
What is your work schedule like when you're writing a book?
I'm by nature, very disciplined. I spend the morning with enjoying coffee on my patio, exercise, errands, and whatever needs to be done. After a relaxed lunch, I spend the next five to six hours on the computer either writing or promoting my books.
What is the hardest part of being an author? Why?
The necessity to promote my books. I am an introvert and making TV and radio appearances, as well as speaking to local clubs, etc. is always outside my comfort zone.
What's the best part of your author's life? Why?
I don't plot my books in advance. I have a vague idea where I want the book to go. The fun part, after creating the characters, is watching what they will do. Writing the first draft is like watching an internal movie as the characters play out the book. I also enjoy polishing a book which means writing sentences in a fresh way and painting pictures for the reader. So, the entire process of writing a book is the best part of my author life.
What's one thing your readers should know about you?
I think I'm pretty ordinary. I do enjoy creating oil paintings and singing in our church choir. I have loved two magnificent husbands. My first husband died quite young.
How have you changed or grown as a writer?
I certainly hope so.
What is your favorite pastime?
I love to walk in the woods and enjoy nature. I love to spend time with friends. I love to play games. So many, many things I love to do, you don't want me to mention all of them. I simply love to enjoy life.
Do you have other books? We'd love to know.
As of October this year, I will have 25 books published. Readers can find my books on my website, www.annegreeneauthor.com/home.html.
What are you working on now?
I'm finishing a Christmas Novella, Hatteras Island Mystery. The book should release in September. A photographer discovers a body washed up on shore near her studio. She rescues the man. When he regains consciousness, he has no memory. Feeling responsible for the man she aids him in recovering his memory only to find he's being stalked by paid assassins.
Website: www.AnneGreeneAuthor.com
Link to book:   https://www.amazon.com/Anne-Greene/e/B004ECUWMG
Social media links:
http://www.facebook.com/AnneWGreeneAuthor
http://www.AnneGreeneAuthor.com
https://twitter.com/TheAnneGreene
Follow me on social media!