Meet Anne Greene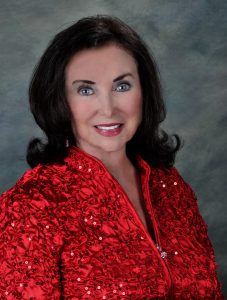 My name is Anne Greene and my home is in McKinney, Texas, just a few miles north of Dallas. My husband is a retired Colonel, Army Special Forces. My little brown and white Shih Tzu, Lily Valentine, shares my writing space, curled at my feet. I have four beautiful, talented children. Besides my first love, writing, I enjoy travel, art, reading, sailing, and way too many other things to mention. Life is good. Jesus said, "I am come that you might have life and that you might have it more abundantly." Whether writing contemporary or historical, my books celebrate the abundant life Jesus gives.
Tell us about your newest book.
My latest book, Avoiding The Mistletoe, is set in 1865. Desperate Widow Olivia Rose Baker abandons her dying hometown in Massachusetts to become a mail-order bride in male-dominated Seattle, Washington. Her abusive husband died in the Civil War and left Olivia wary of marriage, so she hopes to take a teaching position rather than become a bride. But the man who purchased her ticket to Seattle insists she fulfill her contract and marry.
Stark Macaulay, former Confederate soldier and now Sheriff of Seattle, is smitten with Olivia. Stark, unlike all the rich men in Seattle, has nothing to offer Olivia but his love. But Olivia hates everything to do with the Confederacy. Both struggle with demons from the past. Will these strong-willed people gain a second chance at love?
What genre do you focus on and why?
I normally prefer to write historical romance because I love to share little known events from the past and unveil them in an intriguing way through fiction. Avoiding The Mistletoe relates the true story of The Mercer Girls, mail-order brides who left their dying hometown (due to the aftermath of the Civil War) to find happy marriages in the untouched-by-war northeast and become pillars of Seattle, Washington society.
Who is your main character, and how did you choose that name?
Olivia Rose Baker is the main character. I chose the name because it was popular in the 1860s. She could easily have been one of the one hundred and fifty Mercer Girls who sailed from Massachusetts to the State of Washington.
What does a day in your writing world look like?
A day in my writing world starts with breakfast, a quiet time with the Lord, a two-mile walk or a visit to my health club for cardio and strength training, then running what errands need to be taken care of. I usually head for my office directly after lunch and work on either a story or some publicity until five or six o'clock. If I'm on a deadline, I work until nine or ten o'clock at night. But if I have a family or friend event, that takes precedence. Jesus first, family and friends next, then finally work is my schedule.
What is the hardest part of being an author? Why?
The hardest part of being an author for me is to take time from writing my stories to publicize them. I find it difficult to ring my own bell, to tell everyone how great my stories are. I would prefer to leave that up to my publishers, but that doesn't happen anymore. I never have a problem writing. I've never hit so-called "writer's block."
What's the best part of your author's life? Why?
The best part of my writing life is the process of writing. I love to write. I'm a seat-of-the-pants writer, so writing for me is like sitting down to watch a movie. Only the movie runs inside my brain. I know my characters and some of my obstacles, and I let my characters loose to see how they will handle their situations. I never know how the story will end—until the characters reach the end. It's quite exciting.
What is the craziest thing you've experienced as an author?
Probably the craziest thing I've ever experienced as an author was the Sunday morning at church when I met my husband-to-be. In the single's class I was surrounded by men, but one man grew up in the vicinity of and knew the story of my first book, The Trail of Tears. He impressed me as one of the few people in the United States who knew what happened on that infamous trail, and I guess I impressed him.
What is your favorite pastime?
These days my favorite pastime is ballroom dancing. Since Dancing With The Stars is such a hit, ballroom dancing has made a come-back. We go on Tuesday nights to the recreation center where they have a large ballroom and a live band. One week we dance Country Western (which is always popular here in Texas), and the alternate week we dance ballroom. My dear husband performs a wicked Tango.
Do you have other books? We'd love to know.
To date I have fourteen published books on Amazon. The first of the year my publisher will release three more, and I'm contracted to write six more in 2018. You can find all my books on https://www.amazon.com/Anne-Greene/e/B004ECUWMG. I write historical, historical romance, and contemporary mystery.
What are you working on now?
I'm finishing a contemporary mystery/romance, Mystery At Dead Broke Ranch, set here in my own town, McKinney, Texas. The book will release in January.
You can find all my books listed on my website and other social media:
https://www.amazon.com/Anne-reene/e/B004ECUWMG/ref=ntt_dp_epwbk
http://www.facebook.com/AnneWGreeneAuthor
http://www.AnneGreeneAuthor.com
https://twitter.com/TheAnneGreene
Follow me on social media!