Expectations: On Valentine's Day and Beyond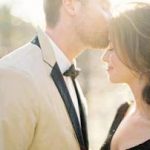 Valentine's Day is a time where expectations often run high, especially for women. But when you don't understand what is expected, lots of conflict, stress, and frustration can arise. What's really important to each of you spiritually, physically, educationally, financially, emotionally, and sexually?
Dale and I spent a lot of time discussing these kinds of expectations before we remarried. Because we'd been hurt in the past and had been single for so long, we knew that our previous experiences could affect us greatly if we didn't understand each other well. Knowing our faults and foibles helped us both adjust more easily to the relational mishaps that would come our way.
When you study each other's priorities and preferences, you'll be better informed when it comes to understanding each other's expectations. Though you won't get all the answers to every area of life, as you explore the area of expectations, you will soon realize how comfortable or uncomfortable you might be with the other person's expectations.
How does your future mate feel about playful banter, jokes, or surprises? Dale makes me laugh everyday with his witty quips and comebacks. But because of my past experiences, surprises and sarcasm don't always sit well with me. Surprising each other is one of those tricky expectations that sometimes doesn't work out the way you hope, as our friend, Hannah, also realized.
"Our last Valentine's Day didn't work out quite right," Hannah shares with us. "I took all the kids and got some things to decorate Tim's office, but he wasn't too impressed."
Tim says, "I was in my work zone, and it got complicated. Because of the office policies, Hannah couldn't bring the kids up to my office, and I didn't have time to deal with it all, so it didn't go well. She wasn't too happy when I got home."
"But we celebrated Valentine's the next night," Hannah says. "It turned out well, but there will always be misunderstandings and expectations that get in the way. You just have to work it out!"
What Valentine's Day foibles have you experienced in the past? It'd be fun to know.
Adapted from The ReMarriage Adventure: Preparing for a Lifetime of Love & Happiness and Countdown for Couples: Preparing for the Adventure of Marriage. Copyright © 2012, all rights reserved.
Follow me on social media!