Creating with the Creator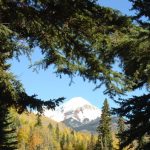 When I coach aspiring Christian writers, one of the first things I encourage them to do is to form a writing life that's based on biblical values. In the secular culture we live in, that is often not on the top of the list, yet it is a critical part of making your writing life strong and healthy. But how do we do that?
First, put God first in your writing life. Talk about Him as if He's right there with you, because He is. Make Him an active member of your writing journey. He's there with you at the dinner table, when you watch TV, when you play, work, talk, or write. He's there when you go to bed, when you dream, when you create.
Be sure the Bible is your primary source of information about doing life and communicating through your writing. Keep it on your coffee table or on your kitchen counter, and use it often. Grab it and read a Proverb or Psalm at breakfast. Memorize a verse. Talk about it.
Make church one of your primary social activities. If you have children, find a child-friendly church, and let it be an important part of your community. Make friends with other families in the church, and participate in the life of the church. And if there are other writers in your faith community, fellowship together often.
Worship at home, because worship just isn't for Sunday. Prayer and worship should be a part of each and every day. Pray at meals and bedtime, but also pray in the car and other times. Play worship music and enjoy a time of praise and worship as a normal part of your writing life.
Enjoy creation. Creation and the Creator's beauty are all around you. And because you are a writer, learn from the Creator how to create! Talk about God's creation regularly. Acknowledge who made your fingernails or your eyelashes or the bird that flies outside your window. Touch, feel, smell, see—experience creation and worship the Creator. And make it all a part of your writing.
Appreciate life. Instill a deep sanctity of life in your relationships and in your children. Talk about how God made each of us unique and special. Intentionally counter the lies of our culture that says preborn babies and old people are expendable and that life is cheap. Talk about how precious life is; don't just think it, say it! And write it! When a baby is born or a person dies, talk about what God thinks about these events and what it means to our world.
There is a multitude of ways that you can create a Christian culture in your writing life. What are some ways you do this? I'd love to know!
Follow me on social media!