Meet MaryAnn Diorio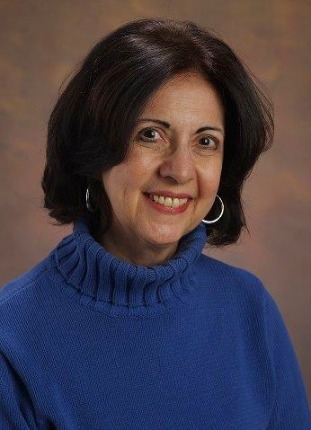 Dr. MaryAnn Diorio is a widely published, award-winning author of fiction and non-fiction for adults and children. Her latest novel, Return to Bella Terra, is Book 3 in The Italian Chronicles Trilogy. MaryAnn's latest children's book, The Dandelion Patch, won "Best Book of Juvenile Fiction" in the 2017 Pinnacle Book Achievement Awards contest. MaryAnn and her husband Dom reside in New Jersey. They are parents to two adult daughters and grandparents to five rambunctious grandchildren.
Tell us about your newest book.

Return to Bella Terra is my latest novel. It is Book 3 in The Italian Chronicles Trilogy and is the story of a woman divided between two worlds and struggling to let go of her son as she seeks to discover God's will for her life.
What genre do you focus on and why?
Women's fiction. I love this genre because I find it to be the perfect venue for addressing the deep issues that affect a woman's heart. While love is certainly at the core of a woman's heart, other issues often stand in the way of loving relationships, be that relationship marriage, motherhood, or friendship. Having ministered to women for many years, and having experienced many of these issues in my own life, I have discovered that at the root of relationship problems lies a deeper problem in the woman's own soul. Healing these "soul wounds"—as I like to call them—frees the woman to be all that God created her to be. These deep soul issues are what I like to address in my stories.
Why do you write? What drives you?
I write because God has called me to write. It is not the calling I originally chose, but it is the calling that God chose for me, and I love it and rejoice in it! I am driven by a passionate desire to know Christ and to make Him known. This desire drives every word I write. I want my readers to know the freedom in Christ that I have experienced. I want them to know the joy and peace that Christ has given me. I want them to become all that God has created them to be.
Who is your main character, and how did you choose that name?
My main character in The Italian Chronicles Trilogy is Maria Landro. She is the heroine of all three books: The Madonna of Pisano (Book 1), A Sicilian Farewell (Book 2), and Return to Bella Terra (Book 3). Maria's name came to me as I was praying about the trilogy. My choice was not analytical. I simply followed Holy Spirit's leading. I trust His purposes in wanting this name.
What does a day in your writing world look like?
My day begins very early—somewhere between 4:00am and 5:00am—with time alone with the Lord. I protect this time with God and don't let anything interfere with it. I spend time in worship, prayer, and study of the Word. By 9:00am, I am at my computer. I am pretty disciplined in my writing and write every day, five days a week, from 9:00 am to 2:00 or 3:00 pm. After my workday, I often go out with my husband or spend time with our grandchildren. In the evenings, I write my blog posts, work on marketing and other business aspects of writing, or attend a webinar. I also relax with my husband while crocheting hats and scarves for my church's ministry to the homeless.
What is the hardest part of being an author? Why?
It is one thing to be an author. It is quite another to be an author who writes for God. My greatest challenge has been the continual assaults of the enemy against Christ's work: family challenges, health challenges, relationship challenges, computer challenges, time challenges—and the list goes on and on. Because we proclaim truth through our words, we have an enemy who hates truth and will do everything he can to hinder us from proclaiming it. For this reason, I have a Prayer Team of wonderful believers who uphold me in prayer. Their prayers have carried me through the rough times and the good times. I always seek to remember that greater is He Who is in me than he who is in the world (1 John 4: 4). We are more than conquerors through Christ who loves us! Hallelujah1
What's the best part of your author's life? Why?
By far the creative part! When I write, I feel so close to the Father. I feel as though I am imitating Him in His creativity. There have been times when, as I wrote, I sensed Holy Spirit's Presence hovering over me and rising up within me, giving me the words of His heart.
What is the craziest thing you've experienced as an author?
My first sale! It came at a time when I was wondering if God had called me to write. I submitted a poem to The Saturday Evening Post, totally unaware of the difficulty of getting into this magazine. When, to my amazement, my poem was accepted, I received that acceptance as God's confirmation of his writing call on my life. The ironic thing was that the poem was a piece of light verse based on an argument my children had had, and I am not a naturally funny person.
What are you most proud of?
My two amazing daughters! They are the joy of my heart because of their hearts sold out to Jesus. I call them "the jewels in my crown." They have been and continue to be a great blessing in my life.
What is your favorite pastime?
Reading. I am an avid reader of fiction, non-fiction, children's books, cereal boxes. J My favorite book is the Bible. The words in this book are unlike the words in any other book. The words in the Bible are Life itself.
Do you have other books? We'd love to know.
Yes. As I mentioned above, I have the first two novels in The Italian Chronicles Trilogy. I've also written two novellas: A Christmas Homecoming (Pelican Book Group) and Surrender to Love (Indie-published). As for my children's books, I've written Who Is Jesus?, Toby Too Small, Candle Love, Do Angels Ride Ponies?, and The Dandelion Patch. All are available on Amazon.
What are you working on now?
Right now, I'm compiling a book of children's poems I've written over the years. The title of the book is Poems for Wee Ones. Lord willing, I will publish it next year. I'm also working on a novel about an American young woman whose corporate job transfers her to Italy where she learns the truths of Isaiah 55: 8.
Website: www.maryanndiorio.com and www.maryanndiorioministries.com
Link to book: https://www.amazon.com/Return-Bella-Terra-Italian-Chronicles/dp/0930037243/ref=sr_1_2?ie=UTF8&qid=1509115491&sr=8-2&keywords=return+to+bella+terra
Social media links:
Blog (Matters of the Heart): http://www.networkedblogs.com/blog/maryanndiorioblog
Blog Talk Radio: http:www.blogtalkradio.com/drmaryanndiorio
BookBub.com: https://www.bookbub.com/authors/maryann-diorio
Facebook: http://www.Facebook.com/DrMaryAnnDiorio
Twitter: http://Twitter.com/@DrMaryAnnDiorio
Goodreads: http://www.goodreads.com/author/show/6592603
LinkedIn: https://www.linkedin.com/in/maryann-diorio-phd-dmin-mfa-99924513/
Pinterest: http://www.pinterest.com/drmaryanndiorio/
Google+: http://plus.google.com/u/0/+DrMaryAnnDiorio
Instagram: https://www.instagram.com/drmaryanndiorio/
YouTube: http://www.youtube.com/user/drmaryanndiorio/
Follow me on social media!