Meet author Patricia Beal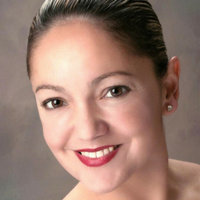 Patricia Beal writes contemporary romance and women's fiction. She is a Genesis Award semi-finalist, First Impressions finalist, and the author of A Season to Dance (Lighthouse Publishing of the Carolinas, 2017). She writes from Fayetteville, North Carolina.
Tell us about your newest book.
Desert Willow is a love song to the City of El Paso, to family, and to Prince Harry.
What inspired you to write Desert Willow?
Desert Willow started as a NaNoWriMo project in 2015 and has a lot of my grandma's history in it—life in the German colonies of the south of Brazil, the beginning of the shoe industry there, and the story of the most influential man her town has ever known, my great-grandfather.
What does that have to do with El Paso and Prince Harry?
Well, my Prince Harry lookalike, a young Army captain named Andrew Lee James who lives in El Paso, is helping the protagonist deliver her grandmother's last love letter, a letter she was urged to write all those years ago after what happened in Brazil.
How would you describe this book to someone in a 30-second blurb?
A stubborn ballerina and a charming young officer are brought together by an old woman's dying wish and last love letter.
Who is your main character, and how did you choose that name?
Clara Malone. I wanted a name that was easy to pronounce in English and also in Portuguese, should this story end up published back home in Brazil, like the debut.
What is your work schedule like when you're writing a book?
I like thinking about the writing all week and then putting it on paper on Saturday.
What is the hardest part of being an author?
Christians who judge you and your writing. I write beauty from ashes stories, so there are broken parts needing to be made whole. That bothers some people.
What's the best part of your author's life?
When readers tell me they finally understand the Gospel because of my writing.
What's one unusual fact about you?
I love my day job. I'm an Army Special Operations Forces civilian employee, and there isn't a thing I would rather do with my life. What a privilege to serve alongside America's best, helping them in the fight against our Nation's adversaries.
How have you changed or grown as a writer?
My first novel was first person women's fiction. The new one is deep third person romance. Learning how to do deep third person was great, but I discovered that I'm stronger writing first person women's fiction. I enjoy it more too. So that's the direction I will go in the future.
What is your favorite pastime?
Other than working, it's dancing ballet.
Do you have other books? We'd love to know.
A Season to Dance, the debut, the book of my heart, the book that wrote me. God had me writing my own salvation story, and I had no idea.
What are you working on now?
I have two works in progress: Kindred Spirits and The Seven Lives I Never Lived. Visit my website or those WIPs' Pinterest boards for more info. Thank you so much for having me here!
Website: www.patriciabeal.com
Link to book: https://shoplpc.com/desert-willow/
Social media links:
Twitter: www.twitter.com/bealpat
Goodreads: www.goodreads.com/bealpat
Pinterest: www.pinterest.com/patriciasbeal
Facebook: www.facebook.com/patricia.beal.author
Instagram: www.instagram.com/patriciasimoesbeal
YouTube: https://www.youtube.com/channel/UCusGML42eeycuYcxFCAtDZQ
Blog: http://icfwriters.com/ (group)
Follow me on social media!