Meet author Lane Jordan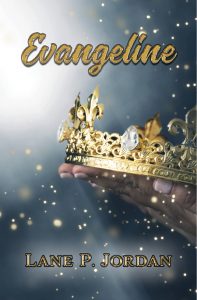 Lane Jordan, a best-selling author, international motivational and inspirational speaker, professional life coach, seminar leader, Bible teacher, and artist, has written five books on organization, including 12 Steps to Becoming a More Organized Woman and 12 Steps to Becoming a More Organized Mom. She has served as Associate Producer for the program In Touch with Dr. Charles Stanley. She lives in Frisco, TX with her husband who partners in her ministry.
Tell us about your newest book.
I'm excited to have written my first historical fiction book.
What inspired you to write Evangeline?
During a quiet time as I was reading the book of Esther, the Lord gave me the idea of taking Esther out of the past and place her in the 1960's, hiding that she is bi-racial rather than Jewish.
How would you describe this book to someone in a 30-second blurb?
Take a young orphan to a different city, change her name and identity, and try to keep her safe. However, evil lurks around all corners though God will see her through.
What genre do you focus on?
Usually, I focus on faith-based non-fiction, so this was a big change for me to write an historical fiction.
Why do you write?
I have wanted to write since I was a little girl. I was on the newspaper staff in high school and then majored in Journalism/Broadcasting in college. After hearing a women give her testimony at a Christian Woman's Club, I decided I wanted to start sharing my testimony and that led me to start writing so I could speak more. The main purpose of speaking is to share the gospel with as many people as I can.
Who is your main character, and how did you choose that name?
I love my main character, Evangeline or Evie as her friends call her. Since this book is based on the book of Esther, each character starts with the same first letter: Esther – Evangeline; Mordecai – Martin, etc.
What is your work schedule like when you're writing a book?
I pretty much write every day around 1:00 in the afternoon. I need the mornings to sleep in, read, have my quiet time and then dig in. I try to put all my appointments in one day so I'm not leaving the house but maybe two days a week. I also might take a walk and then come back to writing. I write my blog, articles for magazines, and children's books as well.
What is the hardest part of being an author?
It's a lot of work and can be isolating. My husband works from home also so that is a big help. Also, there is so much I want to write but it takes such a long time to write/edit/get published. Then you feel that you (with the Lord) have accomplished so much but the book's life isn't that long and it's time to write another one!
What's the best part of your author's life?
The pure joy of writing for the Lord and praying these few seeds will be planted and will grow in another person.
What's one thing your readers should know about you?
I'm really an extravert so I love being around people.
How have you changed or grown as a writer?
Each time I write, I grow. It's a never-ending learning process. I also oil paint and I will always have a teacher close by.
What is your favorite pastime?
Reading. I could sit all day and read. Also, anything outdoors and all sports. I love to walk/hike/swim/boating/tennis/golf, etc.
Do you have other books? We'd love to know.
My 12 Step series. The first one, 12 Steps to Becoming a More Organized Woman was a best seller and ten years later the publisher asked for an updated version. Then 12 Steps to Becoming a More Organized Mom; 12 Steps to Becoming a More Organized Cook, (cookbook) ; 12 Steps to Having a More Organized Christmas and Holiday Seasons. I have one in the can about crazy people in the Bible that I need to pull out and work on.
What are you working on now?
I have three children's books with my agent looking for a publisher! And working on a few more. Then, I'm working on another fiction book and another non-fiction.
Website: www.LaneJordanMinistries.com
Link to book:
Amazon:  https://www.amazon.com/gp/product/164949369X
Goodreads:  https://www.goodreads.com/book/show/58909052-evangeline
Website:  http://www.LaneJordanMinistries.com
Website:  http://www.PathwaysToOrganization.com
Facebook:  https://www.facebook.com/LaneJordanMinistries
LinkedIn:  https://www.linkedin.com/in/lane-jordan-burday-88231a9/
Twitter:  https://twitter.com/Lane_Jordan
Instagram:  https://www.instagram.com/lanejburday/
Follow me on social media!