Meet April McGowan!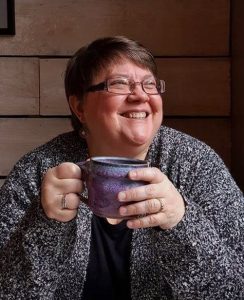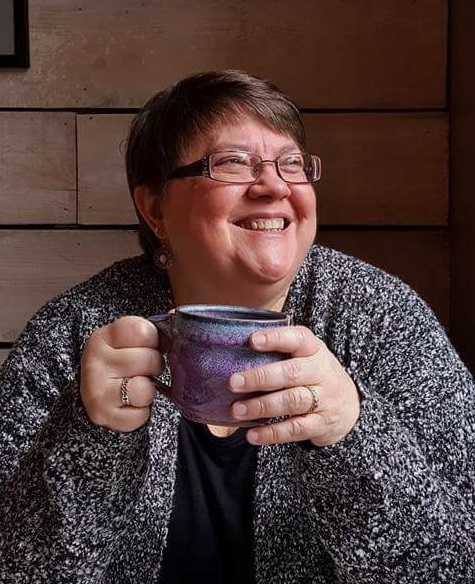 April McGowan loves to write stories of hope, courage, and inspiration. She, her husband, and two teens live in the beautiful Pacific Northwest. April is an award-winning author and member of Oregon Christian Writers and American Christian Fiction Writers. When she's not writing, reading down her book list, homeschooling her son, or playing board games, you might find her at her drum kit, imagining she's on a world tour. Hey, it could happen.
Tell us about your newest book.
My latest release is Hold the Light. To an artist, the light is everything. So what is Amber supposed to do when facing blindness? Amber spent her life adapting to everything. Being abandoned by her mother as a toddler, and her adoptive father's death in her teens. But how will she ever accept this impending darkness? Even after her blindness counselor, Ethan, befriends herand opens her eyes to new opportunities and the possibility of a deeper relationship, one haunting question remains: How could the God she loved all her life turn everything upside down again?
What genre do you focus on and why?
I write contemporary fiction with characters who learn they are made for much more than they realize in the face of trials we all meet. My heart always cheers the underdog and the overcomer.
Why do you write? What drives you?
I write because I've got a longing in my heart to share stories of trial and joy and finding purpose in the Lord. I'm driven by my own obstacles of physical illness to rely on the Lord for every aspect of my day. He's so good to provide what I need in the minute. I want to share those stories of His great provision with others in a way that connects to them and their circumstances.
Who is your main character, and how did you choose that name?
The main character in Hold the Light is Amber. Amber is the color of sunrise and the dawn of a new day, it's the resin found in fossils and can be unearthed and shaped into a thing of beauty. That's what God does for us if we'll let Him. He can give us new hope and unearth our dreams, shaping them into things of worth and beauty.
What does a day in your writing world look like?
My writing life is sporadic because of illness. I try to write a few hours a day, but oftentimes my body disagrees with my ideal. I've learned to take the time I'm given and be grateful for those moments.
What is the hardest part of being an author? Why?
Marketing my books. Not that I don't believe in them, I do. My stories are near and dear to my heart. But spending hours chatting myself up feels weird! I find it much easier to write than to market! However, if you don't get out there and reach and share, you might miss making a connection. SO chat I do!
What's the best part of your author's life? Why?
Because I see writing as a ministry of sorts, I think of my writing time as time spent directly with the Lord. It's out time. The best of those moments is when an idea comes and I learn something new about my character and in doing so, about my relationship with God. That is amazing.
What is the craziest thing you've experienced as an author?
I think my youth might have been crazy…but I suspect I'm a bit dull now. Except I like overly loud music…but I don't think that has anything to do with being a writer. Or maybe that just drowns out the story voices? Maybe not crazy, so much, but awesome? I had a woman come up to me at a book signing and tell me my novel, Jasmine, was just like her life. THAT was wild.
What are you most proud of?
I'm proud of my kids. They are two of the most compassionate and loving people I know. I feel honored to know them. They amaze me.
What is your favorite pastime?
Writing, first and foremost. Also, I love playing Rock Band on my electronic drums with my family. Nothing gets my attention faster than an excellent drum riff. I love reading. And the beach. Binge watching Netflix on hard physical days. Sharing a good cup of coffee with friends. Playing board games. Oh, and drawing. I find joy in the small things.
Do you have other books? We'd love to know.
I do! Jasmine was my first novel and was nominated for a Carol Award for debut novel. Macy is my second "child." They are both very excited for Hold the Light to release!
What are you working on now?
I'm currently working on two novels. The first is Shine the Light, the second book in the Light Series. It tells the story of Shannon, Amber's best friend, and her learning to heal from past betrayals. The other is called Sarah's Song. It's about Elenore Long and her journey to discover all the beginning threads of her life—and where they unraveled.
Website: http://aprilmcgowan.com
Link to book: http://bit.ly/HoldtheLight
Social media links:
Follow me on Twitter at http://twitter.com/#!/AprilKMcGowan
Join me on Facebook at http://tinyurl.com/963wuej
Pin with me on Pinterest at https://www.pinterest.com/aprilmcgowan/
Meet me on Google+: https://plus.google.com/+AprilMcGowan
SaveSave
SaveSave
Follow me on social media!