Lindsey P. Brackett on southern fiction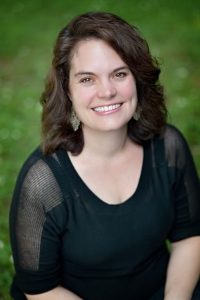 Lindsey P. Brackett writes southern fiction infused with her rural Georgia upbringing and Low-country South Carolina roots. Her latest novel, The Bridge Between, is a follow up to her award-winning debut, Still Waters, the 2018 Selah Book of the Year. Someday Lindsey hopes to balance motherhood and writing full-time. Until then, she's just very grateful for her public school system. 
Tell us about your newest book.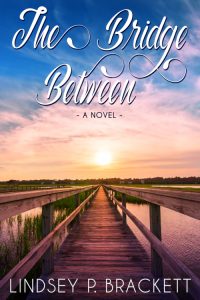 The Bridge Between is a follow up to my debut, Still Waters. While it can certainly be read as a stand-alone, the story picks up about four months after Still Waters ends, and rather than tell the story of a first love, this book is the story of two people who have fallen in—and out—and maybe back in—love with one another. I believe it's a more mature take on relationships, specifically marriage, but also the relationships women have with one another such as mother/daughter, sister, and friend. 
What inspired you to write The Bridge Between? 
In some ways, I unconsciously laid the groundwork for this story before I knew I was going to write it, but it actually came about because an early beta reader for Still Waters asked me to please tell Lou and David's story. 
How would you describe this book to someone in a 30-second blurb?
When Lou Halloway returns home to Edisto, a place she never felt she belonged, she flounders to find her place. Her job in ecological research is not what she expected, but neither is her ex-husband's hint at a fresh start. Now she must decide between the life she's chosen—and the love that could be meant to be.
What genre do you focus on and why?
Both Still Waters and The Bridge Between are Southern women's fiction. The setting is as much a character as the people themselves and helps impact the choices made. What I love about this genre is I'm writing about how women relate to the people around them, but I get to do so through a lens unique to this part of the world. 
Why do you write? What drives you?
These stories started simply because I wanted to capture some of my childhood in a way that it wouldn't be forgotten. Now that I've been around the industry for awhile, I'm driven by the desire to tell ordinary stories of extraordinary circumstances—specifically as they relate to the themes of family and forgiveness. 
Who is your main character, and how did you choose that name?
The Bridge Between is told from three POVs. Louisa Coultrie Halloway is the main POV, and she carries her maiden name out of pride for her family's Edisto legacy. I wanted a name that could be both soft and clipped—hence the shorter Lou. Grace Watson is another POV and she embodies her name as the story's helper and wisdom. David, Lou's ex-husband, is the final POV and I'm pretty sure back when I was drafting Still Waters I just needed a name that started with a D and David felt right.
What is your work schedule like when you're writing a book?
I am blessed that my four children are all in school now, but I'm still a "stay at home" mom. Which really means I work at home while they're in school. If I'm drafting, I usually write earlier in the morning and then work on other, shorter projects in the afternoons before the bus comes. 
What is the hardest part of being an author? Why?
As a small press author, the hardest part is absolutely getting my book seen—never mind actually bought! Marketing is a huge part of an author's life and if I could go back to my undergrad days, I'd study the concept more. Good writing is truly only about 10 percent of the process. 
What's the best part of your author's life? Why?
Traveling and meeting readers, bookstore owners, and other writers. I can't believe I call amazing Low-country writers like Patti Callahan Henry and Kristy Woodson Harvey friends. I just met Kristy at an event recently and we spent ten minutes in the bathroom trading stories about our seven-year old wild boys. That was one of the trip's highlights and it was such a simple, sweet moment.
What's one unusual fact about you?
My first job was afternoon DJ at the local radio station. I got to read the obituaries—followed by the yard sale ads. True story. 
How have you changed or grown as a writer?
I really believe my craft improves with each book—and I hope my readers agree! I'm just constantly learning and trying to apply these skills. 
What is your favorite pastime?
Reading. Give me all the books. 
Do you have other books? We'd love to know.
Yes! Please check out Still Watersand my free novella, Magnolia Mistletoe. This novella fills in the gap between the two novels, and it's free with newsletter signup, so it's a great way to see if you'd like my writing. (But there are spoilers!)
What are you working on now?
I've got a dual-timeline southern gothic inspirational ghost story out on submission. I know I need to trim down that description but it makes me laugh. The book is a genre shift in some ways, but I'm really excited about it. The story is the "truth" behind the legendary Green Lady of Berry College (my alma mater of course)! So we'll see what happens. Readers keep asking for another Edisto book and I've got some ideas for that as well. 
Website: lindseypbrackett.com 
Link to book: ‪https://www.amazon.com/Bridge-Between-Lindsey-Brackett/dp/1645260763/ref
Social media links:
Facebook.com/LindseyPBrackett
Instagram.com/lindseypbrackett
Twitter.com/lindsbrac 
Follow me on social media!