Touring the Thousand Islands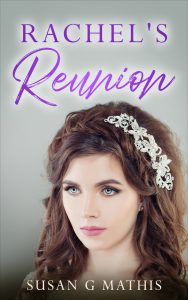 In most of my novels, I take the readers on a boat tour of the Thousand Islands, and in Rachel's Reunion, it's no exception. This time, though, you get to travel with William Howard Taft, who would one day become our President:
Mitch steered the vessel into the main channel. "At this point, we're heading northeast toward the American Narrows. It's a deep but narrow channel of the mighty St. Lawrence between Wellesley and the mainland, both of which are in New York State. With the jagged rocks and strong currents, this part of the river can be quite dangerous." He leaned closer. "In fact, these waters have sunk many vessels."
Mrs. Abbott threw a hand up to her ample chest. "I cannot swim. Are we in danger?"
Mitch's assistant, Steve, addressed her concern. "No ma'am. Captain Mitch is a fine navigator. He's been sailing these waters for years on large freighters—like the one we're now passing."
He pointed to a huge laker that dwarfed the Island Swan. All six of the passengers oohed and aahed.
So did Rachel, whose pretty mouth dropped open. She snapped a glance at Mitch and then back at the freighter.
What was she thinking?
Mr. Sherman walked over to the port side, held on with one hand, and waved with the other.
Mr. Abbott joined him. "I've seen many a ship from a distance, but none from this perspective. Makes you feel rather small, doesn't it?"
Mr. Sherman nodded as they returned to their seats.
Mitch continued the tour. "Salties and lakers travel from the Great Lakes eastward through the St. Lawrence and then all around the world. Pleasure boats of all sizes, too. At the moment, a series of troublesome canals link the system together, and some canals are too shallow and narrow to support the largest ships. Maybe one day the U.S. and Canada will work together to become a binational comprehensive waterway, and I'm all for that. Aye, I've spent five years navigating these waters, and I'll tell you, it's no simple task."
Mr. Taft set down his glass. "Bravo, lad. I agree. This mighty St. Lawrence River is of strategic importance to our national interests. They fought the War of 1812 here as well, correct?"
Mitch nodded as he eased into the narrowest part of the channel. He cleared his throat. "Now we're traveling through what some have called Millionaire's Row. Many wealthy industrialists built their magnificent summer homes here."
Sam pointed as they passed a small island. "This is Comfort Island with its western summer home, Neh-Mahbin, and its eastern cottage, Comfort, owned by the Chicago Clark family. I hear there are magnificent murals painted on the walls by the famous impressionist, Alson Skinner Clark, and a hand-dug canal separates the two properties. Aren't they beauties?"
Mrs. Sherman nodded. "Yes, but it must be a bother to live on an island."
About Rachel's Reunion
Summer 1904
Rachel Kelly serves the most elite patrons at the famed New Frontenac Hotel on Round Island. She has wondered about her old beau, Mitch, for nearly two years, ever since he toyed with her affections while on Calumet Island, then left for the high seas and taken her heart with him. Now he's back, opening the wound she thought was healed.
Mitch O'Keefe returns to claim his bride but finds it more difficult than he thought. Returning to work at the very place he hated, he becomes captain of a New Frontenac Hotel touring yacht, just to be near Rachel. But his attempts to win her back are thwarted, especially when a wealthy patron seeks her attention. Who will Rachel choose?
Follow me on social media!