The Columbian Hotel Disaster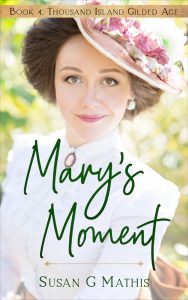 The Columbian Hotel, along with the Wellesley Hotel that still exists today, sat in the center of the Thousand Island Park on Wellesley Island, a charming Victorian summer community in the heart of the Thousand Islands. It was a place for the neighbors to meet and greet, to visit during a luscious meal, or to listen to fine music or dance the night away.
The Columbian was built in 1893 in honor of the 400th anniversary of Christopher Columbus's first voyage to America and provided accommodations for over 250 guests in its five stories. Wide verandas surrounded the entire structure on each level so that, if a fire was to break out, guests would have a safe and easy way to exit. The hotel was known to have one of the finest views and the most refreshing breezes around overlooking a beautiful lawn with abundant shade trees and the St. Lawrence River in the distance.
The Columbian Hotel also boasted of the most modern amenities available. It had electricity and indoor plumbing, a fine restaurant, and all the modern 1912 guest might expect in a resort-quality establishment. It had its own orchestra with daily concerts and evening dances, and at the time of the Great Fire, it was fully booked and packed with luncheon diners.
At midday, on July 9, 1912, a fire broke out in a nearby store. Within an hour, the hotel had caught fire and burnt to the ground, but only one person died. The fire continued to rage, pushed by wind and dry heat, and before sunset, more than a hundred businesses and cottages had been destroyed as well.
One hundred and twenty guests from the Columbian Hotel were taken to the Murray Hill Hotel on Murray Island as well as to other hotels. Some survivors were welcomed into unburned cottages. Many people spent the night in hammocks and still others choose to sleep on the lawn, next to the few belongings they'd saved from the flames.
Whole blocks of cottages and businesses were nothing but ash. The Syracuse Journal reported that by 2:30 p.m. "all that remained of the Columbian was the brick abutments and a mass of intensely hot twisted ironwork."
I tried to imagine being there, and writing about it was a visceral and emotional journey I covered in Mary and George's story of this tragic time. You can experience it too, in Mary's Moment.
Mathis's attention to detail and rich history is classic Mathis, and no one does it better.—Margaret Brownley, N.Y. Times bestselling author
ABOUT MARY'S MOMENT:
Summer 1912
Thousand Island Park's switchboard operator ​Mary Flynn is christened the community heroine for her quick action that saves dozens of homes from a terrible fire. Less than a month later, when another disastrous fire rages through the Park, Mary loses her memory as she risks her life in a neighbor's burning cottage. Will she remember the truth of who she is or be deceived by a treacherous scoundrel?
Widowed fireman George Flannigan is enamored by the brave raven-haired lass and takes every opportunity to connect with Mary. But he has hidden griefs of his own that cause him great heartache. When George can't stop the destructive Columbian Hotel fire from eradicating more than a hundred businesses and homes, he is distraught. Yet George's greater concern is Mary. Will she remember their budding relationship or be forever lost to him?
Readers of Christian historical romance will enjoy this exciting tale set in 1912 Thousand Island Park, NY. Available on Amazon and Ingram.
Follow me on social media!