Meet Nancy Mehl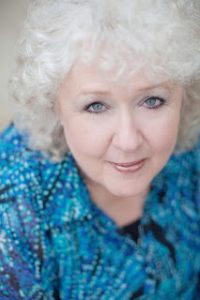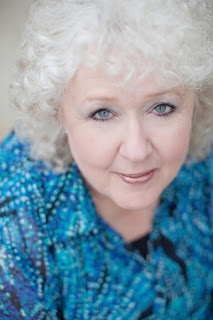 Nancy Mehl is a best-selling, award winning author who lives in Missouri. She's authored almost thirty books and is currently writing a series for Bethany House Publishing based on the U.S. Marshals. She is also working on a new cozy mystery series for Guideposts, The Mysteries of Martha's Vineyard.
Readers can learn more about Nancy through her Web site: www.nancymehl.com. She is part of The Suspense Sisters: www.suspensesisters.blogspot.com, along with several other popular suspense authors.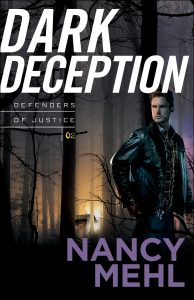 Tell us about your newest book.
Dark Deception: Book Two – Defenders of Justice Series is a story about Kate O'Brien's quiet life in small-town Shelter Cove, Arkansas is shaken when her past suddenly comes roaring back to life. Four years ago, she and her twin sister were attacked by an elusive serial killer. Only Kate survived, and she's been in witness protection ever since.
When new evidence arises to suggest the convicted man wasn't the murderer, she's subpoenaed to testify in the new trial. Afraid to go back into that world, Kate only agrees if Tony DeLuca, the deputy Marshal who protected her during the original trial, escorts her to St. Louis.
Tony readily takes on the assignment; Kate's beauty and inner strength made more of an impression on him than he expected. But when Kate's safety is threatened, Tony must race against the clock to keep her alive and put this ugly case to rest before anyone else gets killed.
What genre do you focus on and why?
Mystery and suspense. I've always been drawn to mysteries. When I was a kid, I had all the Nancy Drew and Hardy Boys books. That passion has never left me.
Why do you write? What drives you?
Deadlines. Publishers get upset if you ignore them. LOL! Just kidding…kind of. Actually, I love writing. Like breathing. I have no idea what I'd do if I couldn't write. I believe it's my calling.
Who is your main character, and how did you choose that name?
My main character is Kate O'Brien. If I'd had a daughter, I would have named her Kathleen after my grandmother. And I would have called her Kate. That's the reason I chose the name for this book.
What does a day in your writing world look like?
Up around six a.m. Breakfast, Bible teaching from TV, Bible reading, prayer. By 8:00 a.m., I'm in my office. I spend the morning writing. Then I have lunch and come back to do the "other things" writers have to do. Mondays, however, I don't write. I work on my blog, the Suspense Sisters, and organize my week, clean my office, etc.
What is the hardest part of being an author? Why?
Staying on schedule. Life gets in the way sometimes.
What's the best part of your author's life? Why?
Hearing from readers who really love one of my books. Especially when it touches them in some way. I will never forget the woman who said my books got her through chemotherapy. That kind of feedback keeps me going.
What is the craziest thing you've experienced as an author?
Wow. Too many things to mention. Some of the strangest come from reviews. Like the woman who decided I hate Canada because of something I wrote in an acknowledgement to one of my editors. It was just crazy. Or being slammed for using profanity. Something I've never done and never will do. There are some strange people out there…and they read. LOL!
What is your favorite pastime?
I love going to yard sales! It's like a treasure hunt. I also do some embroidery. Very relaxing.
Do you have other books? We'd love to know.
Yes, too many to mention here. You'll find most of them on my website.
What are you working on now?
Something very exciting. A new series based on the FBI. It's something I've wanted to write for years. Now I get the chance to do it. I hope readers like it.
Website: www.nancymehl.com
Link to book: https://www.amazon.com/Dark-Deception-Defenders-Justice-Book-ebook/dp/B01MZGN0ZU/ref=sr_1_2?ie=UTF8&qid=1505482512&sr=8-2&keywords=nancy+mehl+defenders+of+justice
Social media links:
Suspense Sisters: www.suspensesisters.blogspot.com
Facebook: https://www.facebook.com/Nancy-Mehl-Fan-Page-124075957622557/
SaveSave
SaveSave
Follow me on social media!