Meet Michelle Cox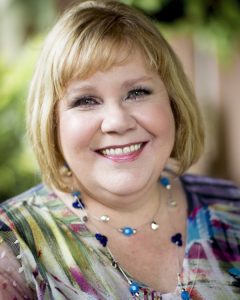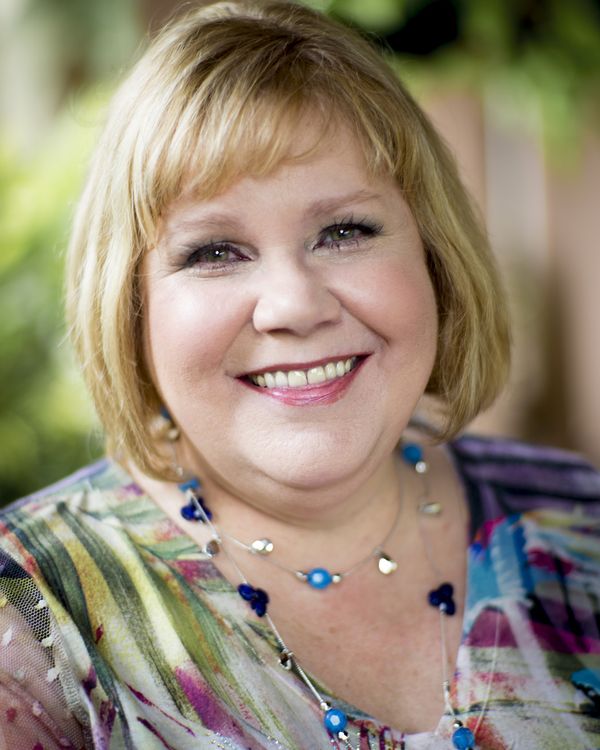 Michelle Cox is an award-winning, bestselling author and the creator of the Just 18 Summers parenting products and resources. She's known for her "encouragement with a Southern drawl" and has written for Guideposts, Christian Cinema, FoxNews.com, Focus on the Family, and numerous other publications. Her favorite roles, though, are as wife, mom, and being grandmama to six perfect grandchildren.
Her co-author, Brian Bird, is Executive Producer and Co-Creator of the Hallmark Channel original series When Calls the Heart. In his three decades in Hollywood, he has written or produced two dozen films, including The Case for Christ, Captive and Not Easily Broken, and more than 250 episodes of such shows as Touched By An Angel, Step By Step and Evening Shade.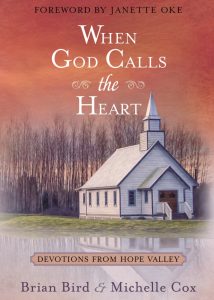 Tell us about your newest book:
Our new book is When God Calls the Heart: Devotions from Hope Valley. Inspired by best-selling author Janette Oke and the Hallmark Channel original TV series When Calls the Heart, these inspirations from Hope Valley are about finding moments of grace, joy, and beauty amid the unexpected circumstances of life. In this collection of 40 devotions, Brian Bird, Executive Producer and Co-Creator of When Calls the Heart and Michelle Cox illuminate the "God-moments" from the fictional, 1910 mining town of Hope Valley—the stories of faith, hope, and love from each episode that will touch your soul, inspire, and encourage you with wonderful virtues and relatable life lessons. Each chapter contains a quote from one of your favorite "citizens," a Scripture verse, a devotional reflection, a prayer, and questions to help you think a little deeper about what's on your own heart. Hop on the buckboard wagon to see where God guides in the pages of When God Calls the Heart. You don't want to miss this journey—because as Elizabeth Thatcher learned when she headed West to fulfill her dream of becoming a teacher—when God calls the heart, you can expect an adventure.
What genre do you focus on and why?
I don't focus on one genre. I've always heard to do that, but I figure that if God brings a variety of opportunities to me, I'd be crazy to tell Him I can't do them because they aren't the right genre.
Why do you write? What drives you?
I write because I have to write. The words and ideas drive me nuts until I capture them on the page. That's the simple answer, but I write because I feel God has given me a task to do for Him and I don't want to waste the talents that He's given me.
Who is your main character, and how did you choose that name?
Since our devotional book is based on Hallmark's When Calls the Heart television series, it features Elizabeth, Jack, Abigail, Henry, and many other names that folks will recognize from Hope Valley.
 What does a day in your writing world look like?
My writing days are usually driven by deadlines. I write for a wide variety of blogs and magazines, have the Just 18 Summers parenting blog which posts five days a week, and have co-authored five or six books a year for the past couple of years, so my writing days are often long. Writing-related travel, speaking events, and conferences have a big effect on my writing days, but early in my career, Jerry B. Jenkins taught me to always be on time for deadlines. I made that a writing goal, so I've learned to work ahead as needed and to take advantage of little pockets of time.
What is the hardest part of being an author? Why?
I don't like publisher rejection letters, but I think juggling everything is the hardest part. God and family come first, but some days I feel like I'm on a merry-go-round that keeps speeding up.
What's the best part of your author's life? Why?
I love what I do (which is a good thing!), but I think the best part is that I get to work with and meet such amazing people. That's how I met Susan Mathis. She was one of my editors when I wrote for Focus on the Family Magazine and I loved writing for her.
What is the craziest thing you've experienced as an author?
The craziest thing would probably be co-authoring two books in nine weeks, and then a week later getting a contract for a third book with a tight deadline. Yes, I'm officially nuts—and I don't plan to do that again.
What are you most proud of?
God has brought my writing opportunities to me so I really can't take the credit for what I've done—but I am proud that I've stuck with writing despite numerous rejections and disappointments along the way. God showed me early in my career that He didn't call me to be successful—He called me to be faithful—and I can do that no matter what happens.
What is your favorite pastime?
Are you ready for it? Reading. Seriously, it's been my favorite thing to do since I learned to put words together. And, of course, any time I can be with my six perfect grandchildren, my husband, and our adult children is always a favorite.
Do you have other books? We'd love to know.
Some of my recent books include my Just 18 Summers novel (co-authored with Rene Gutteridge) and my devotional books God Glimpses from the Toolbox and God Glimpses from the Jewelry Box (co-authored with my buddy John Perrodin).
What are you working on now?
We have several more books planned for When God Calls the Heart. I'm pitching a children's book series. And I have a couple of devotional books in the works with some great writing friends.
Websites:
WhenGodCallstheHeart.com and www.just18summers.com
Link to book: https://www.amazon.com/When-God-Calls-Heart-Devotions/dp/1424556066
Social media links:
Facebook – Michelle Cox Inspirations and Just 18 Summers
Twitter – @Michelleinspire
Follow me on social media!