Meet historical fiction author Heidi Chiavaroli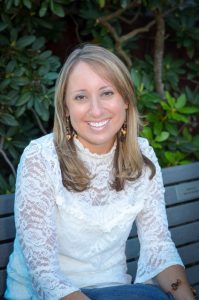 Heidi Chiavaroli writes women's fiction, exploring places that whisper of historical secrets. Her debut novel, Freedom's Ring, was a Carol Award winner and a Christy award finalist, a Romantic Times Top Pick, and a Booklist Top Ten Romance Debut. Heidi makes her home in Massachusetts with her husband and two sons. Visit her at heidichiavaroli.com
Tell us about your newest book.
Boston, 1773

Emma Malcolm's father is staunchly loyal to the crown, but Emma's heart belongs to Noah Winslow, a lowly printer's assistant and Patriot. But her father has promised her hand to Samuel Clarke, a rapacious and sadistic man. As his fiancée, she would have to give up Noah and the friends who have become like family to her―as well as the beliefs she has come to embrace. After Emma is drawn into the treasonous Boston Tea Party, Samuel blackmails her with evidence that condemns each participant, including Noah. Emma realizes she must do whatever it takes to protect those she loves, even if it means giving up the life she desires and becoming Samuel's wife.
Present Day
Lieutenant Hayley Ashworth is determined to be the first woman inducted into the elite Navy SEALs. But before her dream can be realized, she must return to Boston in order to put the abuse and neglect of her childhood behind her. When an unexpected encounter with the man she once loved leads to the discovery of a tea chest and the document hidden within, she wonders if perhaps true strength and freedom are buried deeper than she first realized. Two women, separated by centuries, must find the strength to fight for love and freedom. . . and discover a heritage of courage and faith.
What inspired you to write The Tea Chest?
This inspiration definitely came slowly for me! Since I knew I wanted to write about the events of the Boston Tea Party, I dove into researching everything I could about the circumstances surrounding it. My historical heroine, Emma Malcolm, was birthed when I read an account of the brutal tarring and feathering of customs official John Malcolm. This servant of the crown was quite a character in his own right—very outspoken and stubborn with no patience for the antics of the Patriots. And yet I found myself feeling compassion for him. He was treated cruelly and inhumanely by those we find ourselves lauding as heroes today.
I imagined what it'd be like if he had a daughter—one who sympathized with the Sons of Liberty…one who sympathized with the very political side her father was intent on squelching. What if his daughter befriended those plotting to dump the tea? What if she aided them? What if she were even in love with one of them?
Once I had the historical storyline down, I thought it might be fun to explore a contemporary woman who also longs to fight for her country and prove herself the best way she knows how. In my research about women in the military, I learned that in July 2017, it was announced that for the first time, a woman would enter the training pipeline to become a Navy SEAL. I imagined what this unidentified woman had gone through and what propelled her to enter such rigorous training. I decided to explore her story in fiction.
Emma and Hayley, my contemporary heroine, both long to serve their country despite broken families. They both long to prove themselves and seek a greater worth and identity.
What genre do you focus on?
I write women's fiction with a time slip element. I love exploring relationships of all kinds—whether they be romantic, familial, or having to do with friends. This genre allows me to dive into just about any part of life, which I love!
I also love history AND contemporary stories, so it's fun to include both. I love watching my contemporary characters learn from my historical characters.
Why do you write?
I can't imagine not writing. I think it's in my blood. It's not only a creative endeavor, it's a sort of release for me, a way of figuring out the world and my place in it.
What is your work schedule like when you're writing a book?
When I'm on deadline I figure out how many words I need to write a week to make my deadline. Then I break it down into days with one day off per week. Sometimes that looks like seven hours of writing, sometimes I can get it done in a few hours, but either way my mind is pretty involved with my story. My family always knows when I'm creating by that hazy look in my eyes….
What is the hardest part of being an author?
Definitely marketing for me! I can never get over the feeling that I'm a salesperson when I'm marketing my book. I guess that's because I sort of am. 😉 But it's a vital part of being an author and since I love the writing part so much and do want readers to find my book, I suck it up and do it!
What's the best part of your author's life?
Research travel trips! Those are my favorite. Partly because I love to travel, partly because that's always the way my characters really start to come to life for me.
Do you have other books? We'd love to know.
Yes, I have three other books! (Thanks for asking!) Freedom's Ring, The Hidden Side, and The Edge of Mercy.
What are you working on now?
I just finished edits for my next book with Tyndale due out next year, tentatively titled The Orchard House. So right now, I'm in the beautifully free place of dreaming up my next book!
Website: heidichiavaroli.com
Link to book: http://www.heidichiavaroli.com/the-tea-chest/
Social media links:
https://www.facebook.com/HeidiChiavaroli.Author/
https://www.instagram.com/heidichiavaroli/
Follow me on social media!