Meet Donna Gawell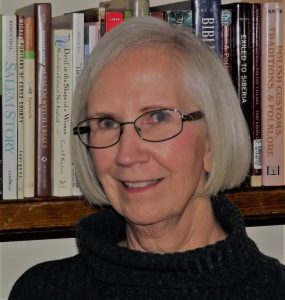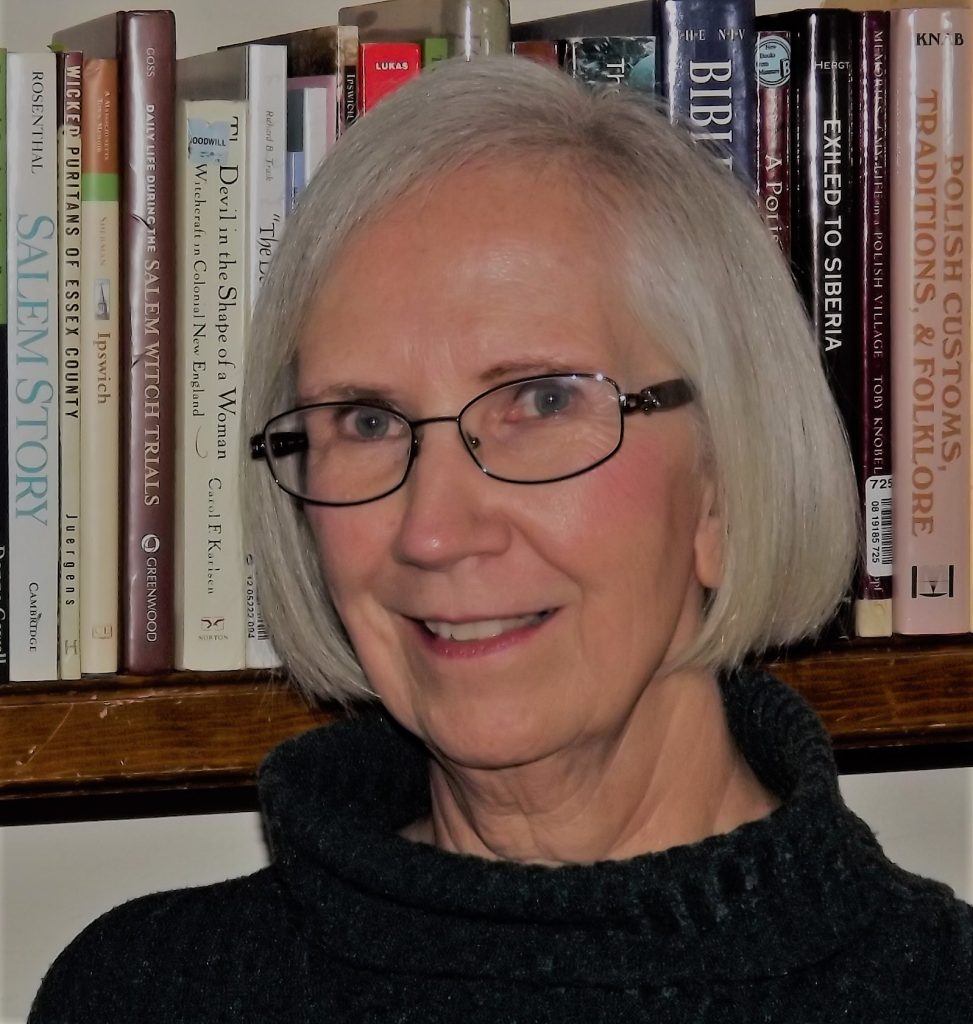 As a retired educator, Donna used the gift of time to reinvent herself as an author and genealogist. She and her husband  enjoy making memories with their family in Westerville, Ohio, and exploring the culture and history of foreign countries. She also volunteers with Samaritan's Purse and is a Church Coordinator for International Friendships, a Christian outreach to international students at OSU.
Tell us about your newest book.
In the Shadow of Salem is a historical novel about the life of Mehitabel Braybrooke, born in 1652 in Ipswich, Massachusetts. Life did not start off well for her as the illegitimate child of an indentured servant. Her father was a prosperous but married Puritan who raised her in his home. Her stepmother Joan believed Mehitabel was responsible for her inability to conceive, and their relationship was contentious. At age sixteen, Mehitabel falsely accused her cousin of attempted rape causing her to plummet into the dreadful status of a despised servant at a neighbor's home. Foolishness and bad judgment caused her life to unravel further when she accidentally burned down her master's house, a capital crime. After her trial, Mehitabel was "married off," and her life began to improve until the year 1692, the year of the Salem Witchcraft Trials.
What genre do you focus on and why?
I love historical fiction as I am also a genealogist. Historical fiction allows the writer to bring real characters to life making history appealing. I love how authors can weave details and history in a story.
Why do you write? What drives you?
The stories of my ancestors inspire me to write as their history will be lost if not written down. I find names and dates on family trees interesting, but rather meaningless if nothing is known about them as a person. I consider these stories a gift to my entire family and future generations.
Who is your main character, and how did you choose that name?
Mehitabel Braybrooke is the main character in "In the Shadow of Salem." She is my ninth great-grandmother. I think her name is very unique!
What does a day in your writing world look like?
I write almost every day and treat it like a full-time job. Since I write historical fiction and history articles, the time spent with research far exceeds my actual writing time. I love the entire process and have to force myself to leave the computer and my books so that I don't become a "hermit author."
What is the hardest part of being an author? Why?
As an author, I am challenged with being more of left brain person. Writing historical or travel articles comes easily while fiction is a definite challenge, but I've discovered it can be learned to some degree. Writing historical fiction is an excellent way for me to combine both worlds. The thought of writing pure fiction is almost frightening!
What's the best part of your author's life? Why?
I love the entire process and the feedback from readers. It is so exciting to hear from people who share my enthusiasm on a topic, especially those who are looking forward to the release of "In the Shadow of Salem." I also love receiving kind responses from the readers of my website.
What is the craziest thing you've experienced as an author?
My daughters' reaction to the publication of my books has been surprising. Although they had never read my writing, they didn't seem to be terribly impressed until I received a publishing contract, and then their eyes lit up a bit. My youngest is a language arts teacher and loves sharing my progress with her students. I think sometimes our family takes us for granted.
What are you most proud of?
As an author, I'm most proud of and grateful for the army of helpful friends all over Europe, the United States, Canada, Africa, and Australia. Hundreds of people have helped me in my research. Several noted historians from New England provided me with rare documents about Mehitabel, and my current work, which takes place in Poland during the Holocaust, will have a record-setting acknowledgment chapter. A wonderful priest, who is also Niwiska's historian, provides me with resources, such as the concentration camp testimonies of the people who are characters in my story.
What is your favorite pastime?
I still love genealogy but find so little time to research. I knew nothing about any ancestor before my grandparents, so genealogy allowed me not only to go back as far as the 1600's but recently I also found a huge number of cousins from Sweden and Poland. I've been to visit all of them in three different villages, and it was the trip of a lifetime.
Do you have other books? We'd love to know.
After reflecting on my success uncovering the genealogy of my immigrant ancestors and then finding relatives in Europe, I decided to write a book, Travel Back to Your Roots to inspire others so that they could have the same experience I did. It teaches basic and European genealogy, how to search records in Europe, how to locate "lost' relatives, how to contact them, and then how to arrange a family heritage trip to Europe.
I also wrote The ABC's of Crime and Punishment in Puritan New England. It is a perfect non-fiction companion to "In the Shadow of Salem" and is filled with interesting facts and history.
What are you working on now?
I am close to finishing the first draft of a historical novel about the WWII experiences in Niwiska, a village in Poland. It tells the story of some real villagers who were Christians. Hitler built the largest SS camp outside of Germany in Niwiska and then moved his top-secret research site for the V1 and V2 missiles to the area. The Nazis evacuated the residents, and the majority became forced laborers. Many, at the risk of death, assisted the Jews who were hiding in the forests near their village and also were partisans in the Polish underground army. This story of courage, kindness, and survival has never been told before. Niwiska is my ancestral village, so the story is very dear to me.
Website: www.DonnaGawell.com
Follow me on social media!