Meet Amish author Molly Jebber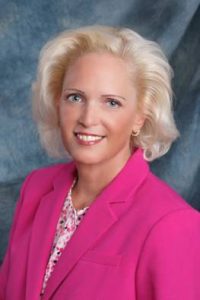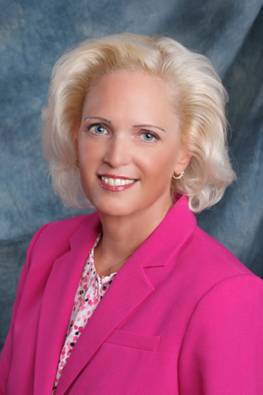 Molly Jebber's Amish Historical Romance award-winning books have made Publisher's Weekly Best Ten List, live interviews on news sites, and received near excellent ratings from RT, and featured in USA HEA. She's a national speaker for Women's Christian Connection, and guest lecturer at Ohio State University, libraries & conferences on writing, publishing, & marketing. She loves God, her family, and friends. She says yes to cupcakes, and no to coconut!
Tell us about your newest book.
Hannah doesn't like change. She loves Timothy, but she not ready to court him. When she is, his sister reveals Charlene has been making her interest known in him. Hannah's heartbroken and blames herself for waiting too long. And Charlene is bold and not who she seems, and she challenges Hannah often. Hannah's not used to facing difficult decisions and confrontations. She'll keep you guessing and you'll root for her.
What inspired you to write Hannah's Courage?
I wanted to write about a character who doesn't like change, and show how it affects her life in many ways. How she stumbles and grows along the way. A person we can all relate to at one time or another. I bring Charlene into the story to confront her at every turn. You'll root for Hannah as she goes through this tumultuous journey to find love.
How would you describe this book to someone in a 30-second blurb?
Hannah's life, like a long-cherished recipe, is satisfying just the way it is. She enjoys whipping up desserts at the bakery, tutoring local children, and socializing with dear friends. One of those friends, Timothy Barkman, has made his interest in Hannah clear, but she's been in no hurry to change her circumstances.
No sooner does she feel ready to grow closer to hard-working, handsome Timothy than Hannah finds she may have waited too long. Charlene Shetler intends to become Timothy's fraa. It is little wonder he's attracted to such a pretty, forthright young woman, but is the newcomer all that she seems? Only when Hannah is willing to confront some difficult truths can she move bravely toward a life of abiding faith and love . . .
What genre do you focus on and why?
Amish Historical Romance. I have a sheriff and doctor in the Amish Charm Bakery Series who make the bakery their regular stop and share gossip and the latest big news from their paper to bring in historical tidbits. Since the Amish stay away from world news, it's a fun way to have them discuss and share their thoughts.  I also bring in other Englischers as customers or troublemakers to show the time period in their discussions.
Why do you write?
To put my stories swirling in my head on paper and share them with my readers who I now call friends. My readers support, encourage, and inspire me. I have an agent and publisher who also support and encourage me.
Who is your main character, and how did you choose that name?
I write a blurb about my idea with my internal and external conflicts, and then I choose a name appropriate for an Amish woman and man that I think fits each character.
What is your work schedule like when you're writing a book?
I like to find new ways to market, and I enjoy speaking on a variety of topics and to different groups throughout the U.S. So my flaw in writing is that I tend to get off my schedule. But I get up early or stay up late to make sure I meet my goal of always turning in my story a little earlier than my deadline. I have a full outline to follow when I write the actual story, so this helps a lot.
What is the hardest part of being an author? Why?
To balance my marketing and writing time. I love the speaking and marketing. Sometimes, I need to turn down a marketing opportunity and create a better balance for my writing.
What's the best part of your author's life?
I love the opportunities writing brings. God has opened doors for me to speak live for news, see my books on the shelves of bookstores, universities, and libraries about writing, publishing, and marketing.  To speak to women's groups who want to learn about the Amish. Through all these opportunities, I meet the kindest readers who encourage me to keep writing.  Becoming an author has brought me fun emails from wonderful people and groups like CAN who offer me opportunities like this one.
What's one thing your readers should know about you?
I don't take readers kind comments for granted. They are the reason I write. They've blessed me over and over again.
How have you changed or grown as a writer?
I went to conferences, joined writing groups, and learned as much as I could for two years before I wrote my first story. I danced all over the house when I got an agent and publisher. I never get used to seeing my book in a store or advertisement. I never would've thought I'd be speaking to large groups or that people would be asking me to do so. My confidence boosted as readers supported and encouraged me. I'm humbled by all they do for me.
What is your favorite pastime?
I love to spend time with my husband, Ed. My friends call him Mr. Wonderful, and he is. And Misty, my daughter. And Mitch, the best brother a sister could ask for. And my friends! I love my church activities, and to swim, read, write, travel, and a little golf.
Do you have other books? We'd love to know.
Keepsake Pocket Quilt Series, Liza's Second Chance, Ellie's Redemption, and others
What are you working on now?
The next Amish Charm Bakery Story
Website: http://www.mollyjebber.com
Link to book: http://www.mollyjebber.com
Social media links:
https://www.facebook.com/molly.morrisjebber
https://twitter.com/mollymjebber
https://www.bookbub.com/authors/molly-jebber
https://www.goodreads.com/author/show/8435934.Molly_Jebber
https://www.pinterest.com/mollyjebber/
https://www.instagram.com/mollyjebber/
Follow me on social media!