Trust and Patience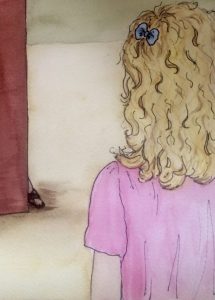 "I believe that a trusting attitude and a patient attitude go hand in hand. When you let go and learn to trust God, it releases joy in your life. And when you trust God, you're able to be more patient. Patience is not just about waiting for something… it's about how you wait, or your attitude while waiting," Joyce Meyer.
I've been chewing on this quote all week, and I am finding this to be true.
Through the pain, through the frustration of not being able to do much of anything right now, and through the journey of healing, I'm finding that some of the pain management tips I am learning are quite similar to the way we can grow in the virtue of patience. I thought they might be helpful to you as well.
Just breathe. When I'm in a painful, tense, or impatient situation, a few deep breaths can help me focus on God and put the situation in his hands. The a song by Jonny Diaz called "Breathe" has been a special help to me. Check it out: https://www.youtube.com/watch?v=hnjeMwxFuBA
Keep on learning. In this time of rest and and not being able to do much, I'm intentionally focusing on reading, praying, and learning all I can through this journey. When you're in a tough situation, stop and look for what God is teaching you.
Take a long-term view of things. When I feel impatient and want to get back to writing, playing, or just living, I need to look beyond the boredom and restrictions and see the end result. I need to trust that I'll be better than ever and not have pain with each movement of my hand. As with anything, we can become impatient and forget that God has a plan for everything we go through. As one of my life verses says, " For I know the plans I have for you,' declares the Lord, 'plans to prosper you and not to harm you, plans to give you hope and a future," Jeremiah 29:11.
Patience is the better way. It sure doesn't help to become more and more impatient with my situation. It won't make it go away, and it'll only make it worse. So I'm learning to chill, relax, and let time and God bring the healing I need. I am reminded of my favorite life verse, Nehemiah 8:10b, "The joy of the Lord is your strength."
Think of others. If I become impatient, it not only affects my own attitude, it also affects those around me. Showing frustration. Being grouchy. Whining. Complaining. It simply doesn't help. Being patient and selfless does.
I know that I'm not the only one who struggles with patience. I'm in a type "A" personality, I'm driven to get things done, and I'm a task-oriented person like so many of us are. The journey of being forced into being patient during this time of healing is reminding me to be still, to rest, and to trust in all that God is doing. And after all, that's the most important lesson of all.
What tips do you have for learning patience? I'd love to know!
Follow me on social media!