Travel Tips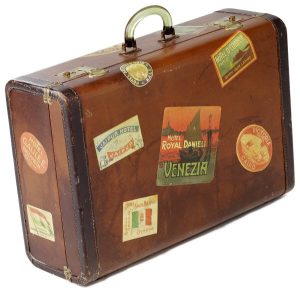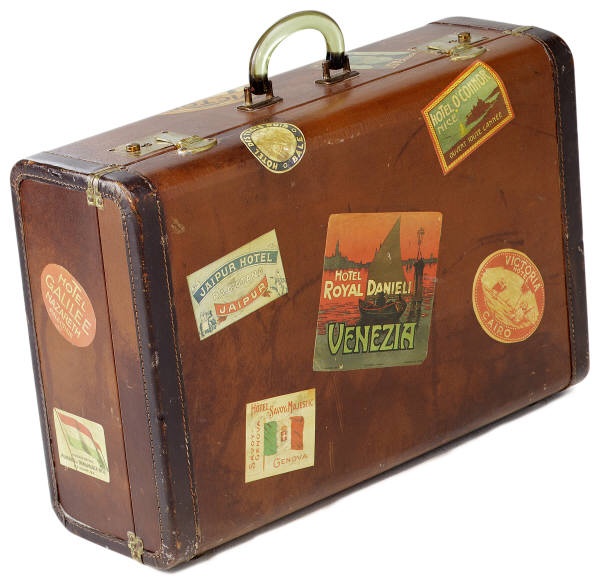 In May, my husband and I took an international research trip to Ireland, and I just returned from my seventh trip to South Africa! Never did I think I'd be doing as much international travel as I have done in the past 12 years, but I've enjoyed every moment of it. I thought I'd share some some helpful travel tips I've gleaned along the way.
Passports. If you're thinking about traveling internationally you need a passport. But don't wait until the last minute or it will cost you. Go to travel.state.gov/passport to get the forms. Normal processing takes about six weeks.
Money. There are ATMs globally, but there is a risk of having your identification stolen, so I use foreign ATMs as a last resort. I get foreign currency here at Wells Fargo and take it with me, especially since I make most of my purchases at local craft markets and businesses instead of tourist places.
Credit cards. Be sure to contact your credit card companies and find out what fees they charge for international usage. Let them know you're going to be out of the country, for how long, etc. This helps them to not to put a stop on your card when they see it's being used overseas.
Smart phones. Call your phone company to find out what international charges they may have (sometimes they can be quite hefty). If you don't use their international package, keep your phone on airplane mode and use Wi-Fi hotspots when you need to check or send email or get on the Internet. You can also use Skype on your phone instead of the incurring expensive cell phone charges.
Conversions. I have a "convert" app on my smart phone that helps me to convert currency, temperature, weight, etc. This is so helpful when I'm buying something and want to make sure that I'm getting a decent price, etc.
Security. Make a copy of your passport, credit cards, drivers license, insurance cards, and any other IDs you take with you. Also, bring a list of your prescriptions, including your eye glass prescription. Keep it all in a money belt along with your credit cards, passport, and most of your money. (After you get through airport security, wear your money belt.) There are pickpockets in any tourist area, so be cautious, even in larger US cities. It's even good to leave a copy of all your information with family or a friend.
Cameras. While it's great to use your phone to take pictures, most of the time the battery won't last for the entire day. Purchase a compact digital camera so you can take lots pictures.
Appliances. Check online to see what adapters you'll need for the country you are going to and bring at least one. Don't forget to charge your phone and camera each night so you can take pictures. If you have larger appliances you'll need converter.
Hair dryers. Most hotels provide hairdryers but often they are not very powerful. Take a dual wattage hair dryer; otherwise you'll burn out your American hairdryer.
Weather. A few weeks before my trip, I add the city or cities I'm going to on my weather app, so I can keep track the temperatures, rain, etc. I always pack an umbrella and a dollar-store plastic poncho, and I plan for layering my clothing.
Research. For me, part of the fun of travel is researching and learning about the area before I go. I research online, with Rick Steves and other tourist books, etc. I map out my trip, and I put all the information in a document so I have the information during the trip. I take notes as I go, and then after the trip, I make my photo book. (I've make 24 photo books so far!)
Packing. Be sure to check your airline to see your luggage and weight restrictions, and stay within the limits. There's nothing worse than getting to the counter and having to go through your bag to lighten the load or pay extra. (Been there. Done that!)
I use extra large zip lock bags to pack my clothes in, and I include a fabric softener sheet. Bagging my clothes keeps them clean, wrinkle-free, and safe.
I use a white noise app that's helpful when it's too quiet or too noisy. And I also have a mini medicine baggie that includes band-aids, cold medicine, pain meds, diarrhea medicine, a and little sewing case with safety pins—just in case.
Carry on. In my carry-on I put my purse, computer, and other valuables on top so that when I go through security I can access them easily. (Don't forget that you must have the 3-ounce toiletries in a small bag, so put bigger toiletries in your check in.) I pack my meds, glasses, an empty water bottle that I can fill after you get through security, and snacks. I also pack my curling iron, chargers, cords, etc., in a separate ziplock. And I bring a change of clothes just in case I don't get my bags right away.
What other travel tips do you have? I'd love to know!
Follow me on social media!